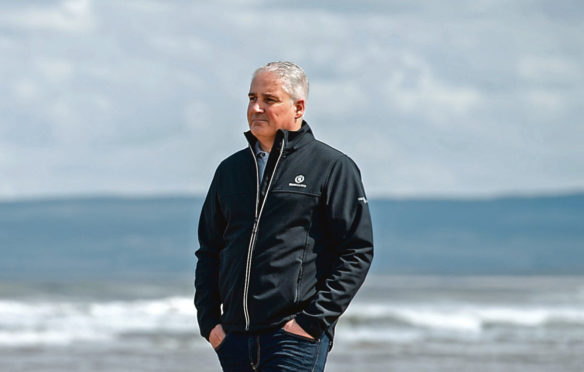 Lossiemouth manager Joe Russell is relishing this weekend's return to competitive football after missing the end of last season due to work commitments.
The RAF Lossie serviceman, who was on a three-month secondment with his squadron to the Falkland Islands, admitted his sabbatical almost ended in disaster.
Russell said: "Five of us were heading off for a sightseeing trip to Goose Green then San Carlos Bay, both battle scenes in the Falklands War in 1982.
"I was driving when we hit a pothole in the gravel road, with big ditches on both sides. I managed to keep the Mitsubishi Pajero out of the one on the left but after rolling over we ended up in the ditch further down the road.
"Luckily, all five of us crawled out unhurt, apart from one of the guys who suffered a small scratch on his arm."
Russell is expecting another challenging season for the Coasters.
He said: "There were some signs of progress on the pitch towards the end of last season.
"Just before I left for the Falklands in January we managed to draw 0-0 at Buckie Thistle. There were signs we were on the right track.
"Towards the end of the season when my assistant Ian Campbell was in charge we lost quite a few games by just the odd goal.
"Our young squad won't get so much leeway this time around as they've now had a season in the Highland League and know what it's all about.
"That extra year of experience should make the difference. When they get a few home truths thrown at them this term,they should be able to cope with that.
"I am expecting them to be more streetwise as they have grown together as a group.
"I haven't set any targets for the coming season. The coaching staff will sit down soon with a couple of the senior players and discuss how far we think we can go this season. The biggest task will definitely be to reduce the goals-against column."
Factfile
Ground: Grant Park
Colours: Red
Honours: Highland League Cup 1961-62, 1996-97; North of Scotland Cup 1994-95, 1995-96, 1996-97, 2000-01, 2002-03
Manager: Joe Russell
Season 18-19: Finished 17th
Player's view
Lossiemouth central midfielder Connor Macaulay believes the club's encouraging end to last season will act as a springboard.
The former Elgin City player is about to start his fifth season at Grant Park.
Macaulay said: "The players were definitely all pulling together towards the end of last season after we picked up an unexpected draw at Buckie Thistle.
"From Christmas onwards we seemed to vastly improve. It felt like we really were competing a lot more. Aside from a couple of dodgy results, there was a lot more
consistency and I felt we were very unlucky not to take something from games against
Nairn County and Huntly.
"We eventually lost 1-0 in both games but on another day we could easily have picked
up a point or even all three if we'd maybe been a bit more clinical or streetwise.
"Given the improvements we feel we have made, we are all feeling a lot more optimistic.
"With the arrival of experienced striker Kris Duncan from Rothes and with Scott Gordon coming back we will definitely be stronger this term."
Macaulay, who will celebrate his 24th birthday next Wednesday, added: "The pre-season build up has been pretty tough."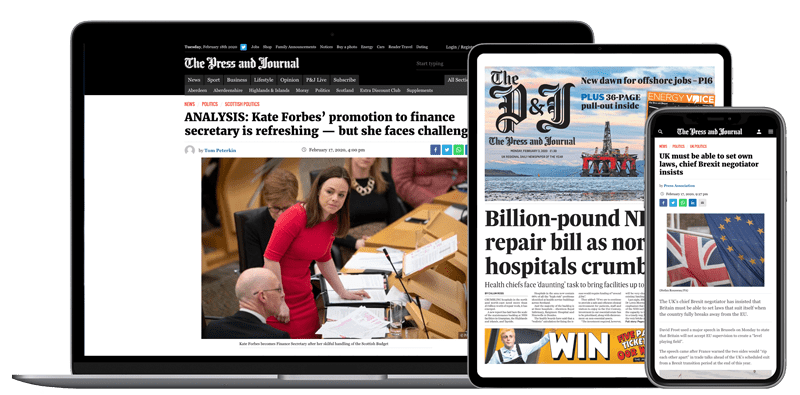 Help support quality local journalism … become a digital subscriber to The Press and Journal
For as little as £5.99 a month you can access all of our content, including Premium articles.
Subscribe