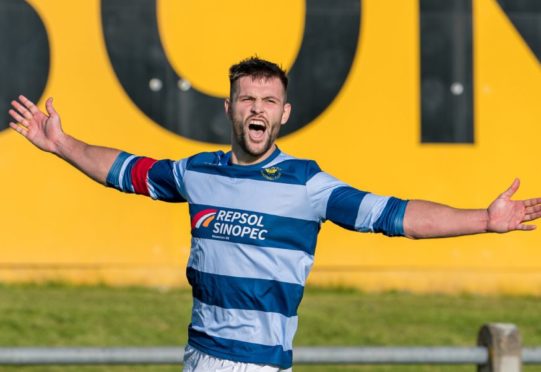 Banks o' Dee strode into the second round of the Scottish Cup with a convincing 4-1 victory over a lacklustre Forres Mechanics at sun-drenched Mosset Park.
Dee battled back from going a goal down just after the break with Robert Armstrong levelling within six minutes before Mark Gilmour gave Dee a 68th-minute lead. When Forres went down to 10 men after Andrew Macrae's second yellow card two minutes later, the writing was on the wall for the Highland League side.
Banks o' Dee co-manager Jamie Watt was overjoyed with the performance and said: "We were very confident coming up here as with the attack we've got we're always likely to score goals.
"We did our homework on Forres and I thought the way they set up may suit us, and it did.
"We were the better team in the first half without creating too much but we spoke at half-time about moving the ball quicker in the last third. We became more dynamic and we were on fire at the start of the second half.
"Stuart Knight made a couple of great saves then all of a sudden we found ourselves a goal down. But we got a reaction, equalised, and from then on there was only one team going to win."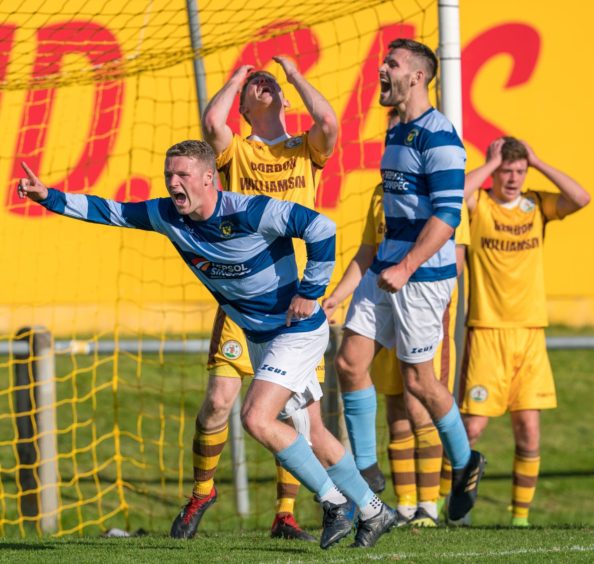 The early exchanges were fairly even but in the 20th minute Kane Winton forced Forres goalkeeper Stuart Knight into an excellent diving save before Robert Armstrong fired over the top at the other end.
Forres forward Stuart Soane, who had been carrying an injury, failed to appear for the start of the second half, his place going to on loan Ross County striker Declan Hughes.
In the 49th minute, against the run of play, the Highland League side took the lead when Robbie Duncanson's ferocious 25-yard drive flew into the bottom corner. The junior side restored parity six minutes later when Armstrong turned the ball into the net from a couple of yards after chaos in the Forres defence.
Banks o' Dee took the lead in the 68th minute when Gilmour gave Knight no chance from six yards.
Forres' day got worse in the 70th minute when midfielder Macrae was sent off for a second bookable offence. With four minutes left, Banks o' Dee confirmed their place in the second round when captain Winton strode through the heart of the Forres defence and gave Knight no chance from 10 yards.
Deep into injury time Banks o' Dee made it 4-1 when substitute Richard Birnie clipped the ball home from close range.
Forres boss Charlie Rowley said: "Banks o' Dee were far better than us in every aspect, even taking into account injuries to key players. It's a tough time for us just now and we're a shadow of the side we were last year.
"We were beaten by the better side and wish them all the best."
FORRES (4-5-1) – Knight 8, Ross 6, Allan 7 (Johnston 76), Fraser 7 (Hamilton 66), Groat 7 Macrae 7, Milne 6, Duncanson 7, MacPhee 6, Howarth 7, Soane 6 (Hughes 46). Subs not used: Crighton, MacPherson, Paterson, Gauld.
BANKS O' DEE (4-4-2) – Shearer 7, Allan 7, Lawrie 7, Duff 7, Alexander 7, Winton 8, Buglass 6 (Hall 76), Gilmour 7, Henderson 6 (H MacLeod 88), Philipson 7 (Birnie 82), Armstrong 7. Subs not used: Sahhalevsit, L MacLeod, Duguid, Lewecki.
Referee – Colin Whyte 7.
Attendance – 300.
Man of the match – Kane Winton.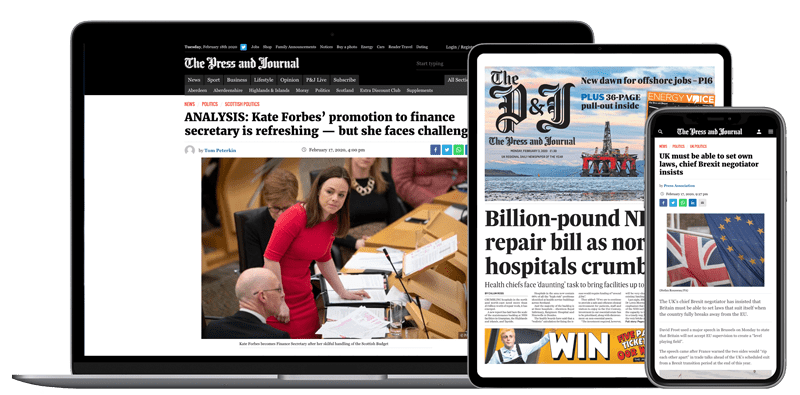 Help support quality local journalism … become a digital subscriber to The Press and Journal
For as little as £5.99 a month you can access all of our content, including Premium articles.
Subscribe