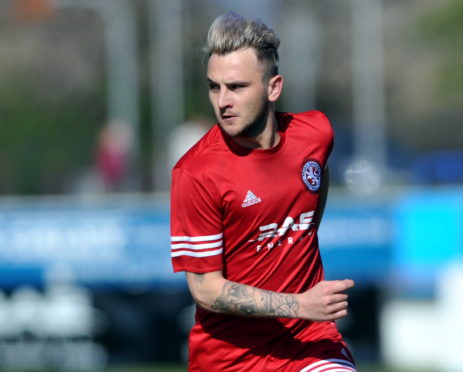 Brora Rangers striker Paul Brindle is looking forward to going back to his roots to face his old club Clach at Grant Street in Saturday's Scottish Cup second round tie.
Brindle started his Highland League career with the Lilywhites under former boss Iain Polworth and scored in their Highland League Cup triumph over Buckie Thistle in 2014.
He left to join Brora in 2015 on the back of their second Highland League title win and is looking forward to a return to his old stomping ground, even if Clach have enjoyed a rise in fortunes since the arrival of new manager Sandy McLeod.
Brindle said: "The tie against Clach next weekend does have a bit of special ring about it to me. I always like going back to Grant Street Park to play against the club where my Highland League career began, and most of the time it's worked our pretty well for me.
"I like the place as I always seemed to play well there and hopefully we can do just as well this coming weekend and go on to get a result.
"They seem to have enjoyed a new lease of life since Sandy McLeod took over as the Clach manager. I know Sandy well he's a really nice guy and he really seems to have turned their fortunes around and they're definitely a team on the up.
"But on the day it really should be all about what we manage to do. We know that we're good enough to take care of them – I would like to do that and progress to the third round."
Brindle reflected on their Scottish Cup run from the 2017-18 campaign, in which they got to the fifth round of the competition before going out to Premiership side Kilmarnock.
He added: "It was a brilliant to get to the last 16 of the national competition two years ago before eventually going out at Kilmarnock.
"We would love to go on a run like that again this time around but obviously it's a big ask. To be honest that Scottish Cup run was undoubtedly one of the highlights of my football career – if we could do the same again this year it would be great."