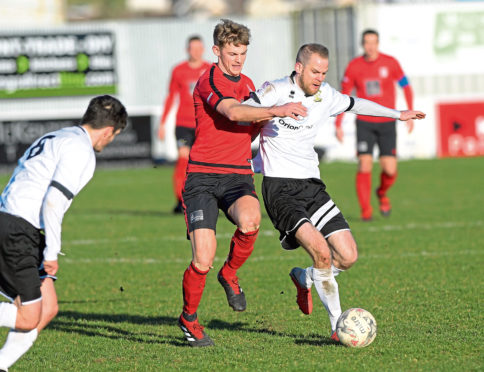 Martin Callum spent enough time out of football to know Clach's change in fortunes will take time.
Callum spent two years with a cruciate ligament injury, making his return to Grant Street Park earlier this year. The club has endured its fair share of turmoil in that time, with the surprise resignation of Brian Macleod, the arrival of new manager Sandy McLeod and the struggle for form at the foot of the table.
However the experienced midfielder, who scored in the 2-1 win over Strathspey Thistle last weekend, feels he is back up to speed and hopes the Lilywhites can now do the same, starting with the trip to Keith this weekend.
He said: "I want us to win as many games as we can – if we can climb up the table then great. We've been putting in positive performances and picking up results where we can. We've got a good core of boys but it will take time and patience.
"It definitely takes time to get match-fitness back but as the weeks go on I do feel sharper. I kept myself pretty fit; I did my rehab but it's a different type of fitness playing in a game. I'm not getting any younger, which probably doesn't help.
"I probably have slowed down a bit, which happens when you get to 30. I picked up a few niggles at the start but over the last six or seven weeks I've been playing most Wednesdays and Saturdays and it's held up OK."
The win over Strathspey was just their second of the season, which was a great relief to McLeod. Callum had also found it difficult to find positives during the club's barren run.
Callum added: "It's always pleasing to get on the scoresheet and get a win. But when you're losing games every week, you're always unhappy with how you're playing.
"It was well-needed. We've not been on a great run and it had felt like a while since the last win. It was just a relief to get a good result."
Along with Callum, the Merkinchers have retained a core of experienced players, with Blair Lawrie, Ryan Mackintosh, Sean Webb, Michael Finnis and John MacAskill.
He said: "There's no-one in the club that's a bad egg – everyone gets along with each other. We've got a good mix of young and old and just have to find the winning formula."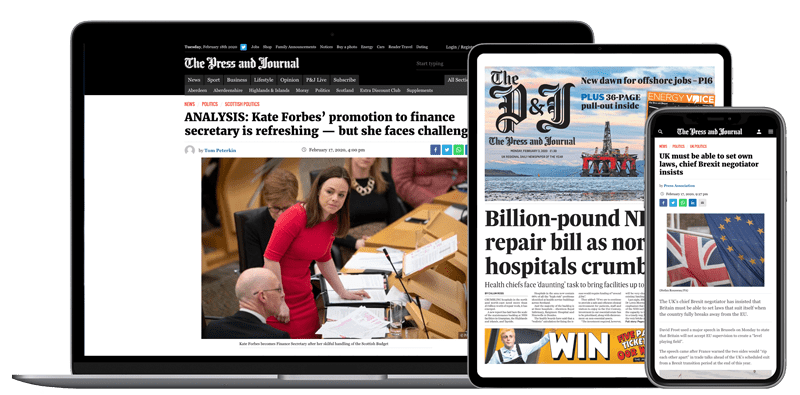 Help support quality local journalism … become a digital subscriber to The Press and Journal
For as little as £5.99 a month you can access all of our content, including Premium articles.
Subscribe