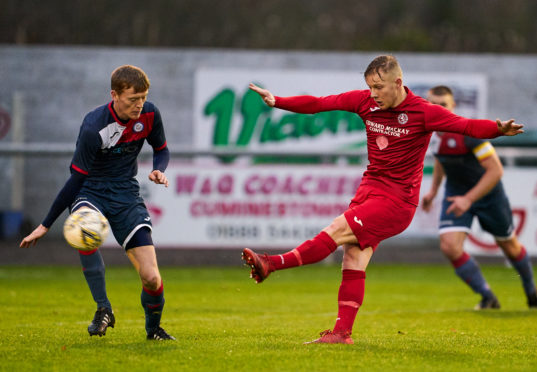 Dutch midfielder Bjorn Wagenaar hopes he can continue to win the adulation of Brora Rangers' supporters through his performances for the Cattachs.
Wagenaar joined the Cattachs from Dutch third-tier outfit Scheveningen in the summer, after a Highlands-based contact organised a trial at Dudgeon Park.
The 21-year-old has proven popular among Brora's fanbase, with a section of home supporters unveiling two Dutch flags at Tuesday's Scottish Cup replay defeat at home to Greenock Morton.
Wagenaar feels the support is confirmation he is on the right tracks with the Sutherland outfit.
He said: "I had known about the flag for three or four weeks now. Away to Wick I spoke to some Brora supporters who said they had a big flag for me which they showed me, and I got some pictures with them.
"They were only starting off with a small flag, but now they have a big one with Dutch text on it – "Brora houdt van je Bjorn".
"It means "Brora loves you Bjorn" so it's good they have done that for me, I love that.
"Coming over from another country, and they support me like that – it's what you want.
"I'm really enjoying it. The Highlands is different from being back home, where everything is flat.
"Everything is also closer – here I have to drive an hour for my home games.
"I have never had to do that before – that's the furthest away game in Holland."
Wagenaar's personal ambition of playing in the SPFL matches that of Brora, who currently have a three-point lead at the top of the Highland League.
Wagenaar, who will be part of Brora's travelling squad for tomorrow's Highland League Cup tie at Huntly, added: "The first few months was difficult, but I'm settling in now.
"It's getting better and better, and I hope we can do well in the league.
"The target is to win the league and go a league higher. That's what we want, to go up.
"I also want to go and play higher – I hope that is with Brora."
Wagenaar was frustrated by the 3-1 loss to Morton on Tuesday, which followed a 1-1 draw against the Championship side at Cappielow last month.
Wagenaar, who is from Zuidland near Rotterdam,
"It's disappointing we are out of the Scottish Cup, but it can happen.
"I thought we deserved more against Morton. We lost a few poor goals, but we will do better.
"We were not nervous away from home, but at home we thought we could take them on and win it.
"That maybe made us nervous. I think the first goal against us was unlucky, after going 1-0 down it was difficult for us.
"We believed before these games that we could go through. These games give us more experience but we can focus on one thing now."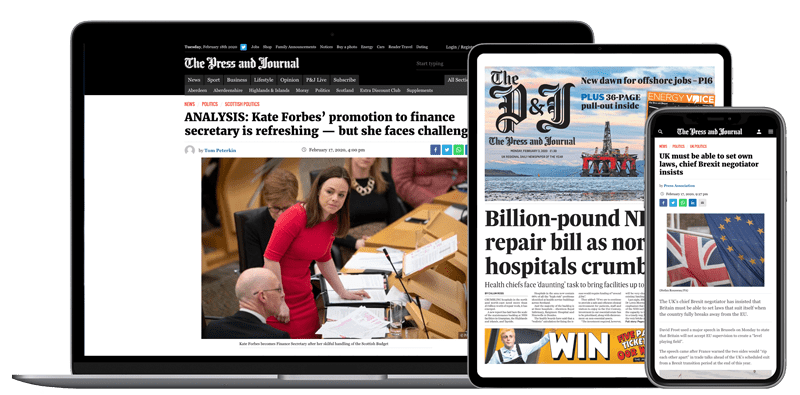 Help support quality local journalism … become a digital subscriber to The Press and Journal
For as little as £5.99 a month you can access all of our content, including Premium articles.
Subscribe