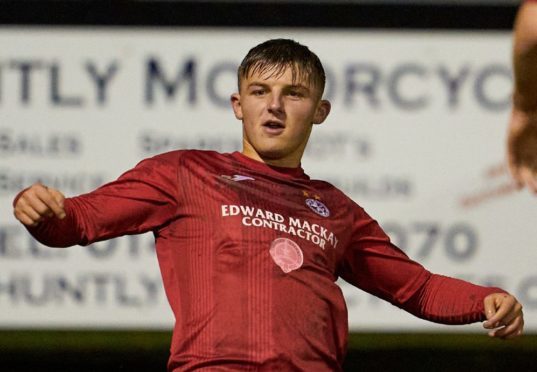 Brora Rangers cruised into the semi-final of the Highland League Cup with a demolition win away to Huntly.
Assistant manager Craig Campbell was delighted to get through in difficult conditions.
He said: "The pitch was heavy and it took us time to settle. Huntly make it difficult but a good bit of play from Paul Brindle created the chance which led to the own goal.
"The third goal killed the game and ended it as a contest. We started playing a lot of good football after that, scoring good goals."
Campbell praised the attacking threat from his side, with Jordan and Andrew Macrae both getting on the scoresheet.
He said: "Jordan is an unbelievable player and I don't think there's a better player who holds the ball up like he does.
"Andrew complements him really well with his movement and running, and the play for the last three goals was great to watch."
Huntly only had one attempt on target and it came after six minutes when Paul Esslemont forced Joseph Malin into a save from a header. With 25 minutes gone, Paul Brindle played in a dangerous cross from the left and Logan Johnstone turned the ball into the net at the near post.
In the 31st minute, Brora got bodies into the box and Andrew Macrae got into a good position to tap in from close range. Brora then netted three goals within 14 minutes of the second half starting to put the game beyond doubt.
Less than a minute after the restart, Dale Gillespie floated in a corner for Alistair MacDonald to power home a header at the far post.
Great play from James Wallace saw the winger lift a shot beyond Euan Storrier at the near post to make it four then, two minutes later, Andrew Macrae chipped over the keeper for a fifth after the defence failed to clear.
Brora netted a sixth when Storrier failed to claim the ball and Jordan Macrae got round the keeper before slotting in from a tight angle. It was a first home defeat for Huntly since October 19 and manager Martin Skinner felt the timings of goals conceded proved costly.
He said: "I thought we played well in the first half, we were wasteful in the last third and out final ball was poor. The third goal has killed it off so quick after half-time.
"We're trying to come out have a go and have conceded in less than a minute and they've blown us away in the second half."
Andrew Macrae netted twice and felt his side looked settled once they took the lead. He said: "It was always going to be hard coming to Huntly.
"The pitch made it difficult and the longer we went without scoring the more Huntly would come into the game. It was a deserved win in the end and I'm pleased to get two goals.
"We managed to get in two goals ahead at half-time and the third goal killed it off."
The 21-year-old added: "Once we got the third goal, Huntly's heads went down and we just kept going and were able to add more.
"I'm loving it here. We've got so many striking options, it's like you get chances put on a plate for you. We've got good competition too."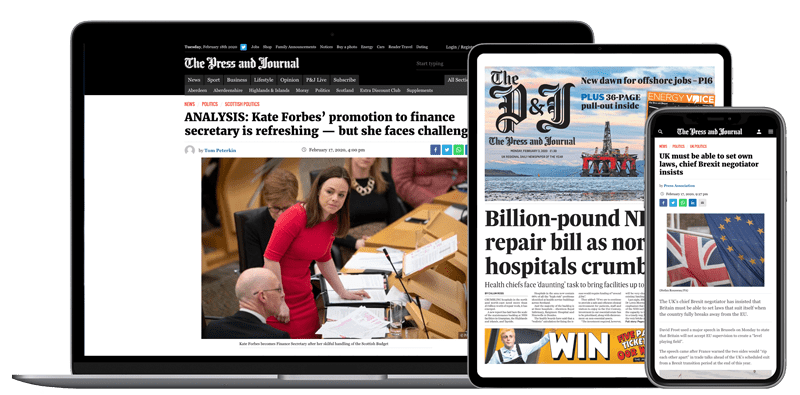 Help support quality local journalism … become a digital subscriber to The Press and Journal
For as little as £5.99 a month you can access all of our content, including Premium articles.
Subscribe