Clach fire prompts outpouring of support from fans and community
The football and local community have rallied behind Inverness Clachnacuddin after a catastrophic fire at the club's stadium on Christmas Eve.
Saturday's Highland League home fixture with Formartine has been cancelled, but the club has vowed to get back on its feet for the next home game on January 18.
Chairman Alex Chisholm described the support of fans, supporters and sponsors as "humbling, phenomenal and unbelievable".
Four fire crews were called to the club after a blaze started in a tumble drier in the laundry room at Grant Street Park on the morning of Christmas Eve.
They extinguished the flames within the hour, but club bosses said catastrophic damage had been caused with a major repair and refurbishment project required.
PICTURES: 'Catastrophic damage' as firefighters tackle blaze at Highland League football stadium
The fire was confined to the laundry room within the main Mercury House building, with the swift action of firefighters hailed as the only reason the blaze was not even more devastating.
Crews also  ensured the blaze did not spread to other parts of the building, including a cleaning company next door.
Mr Chisholm said: "It is overwhelming and humbling that the community far and wide think so highly of us to offer so much support.
"We've had a visit from the Highland League secretary Rod Houston and Graham Wilson, also from the League, who were in town and took time to came over and offer their support.
"The Highland League is one big family."
Mr Chisholm said they would know the full extent of the damage after the loss adjusters have been.
He said: "We need to take expert advice about the fabric and structure of the building.
"The water tanks have gone, so has the wiring. We're getting a plan together and it will take time."
Although the fire was contained, smoke damage has seen all the first team and under-20s strips written off.
It also affected the physio and manager's room.
Community rallies round after fire rips through Clachnacuddin football stadium
Mr Chisholm said: "We've had financial offers from our sponsors, offers of cleaning, and help to clear up.
"The women's and youth development team will be coming down to help and we've had the offer of a skip from one of the U20s coaches.
"In fact the phone has been in meltdown with all the offers of help and support.
"People and businesses have taken time out to support us at the busiest time of year and it's truly humbling.
"Clach has been through a few things and we have resilience.
"We'll get through this."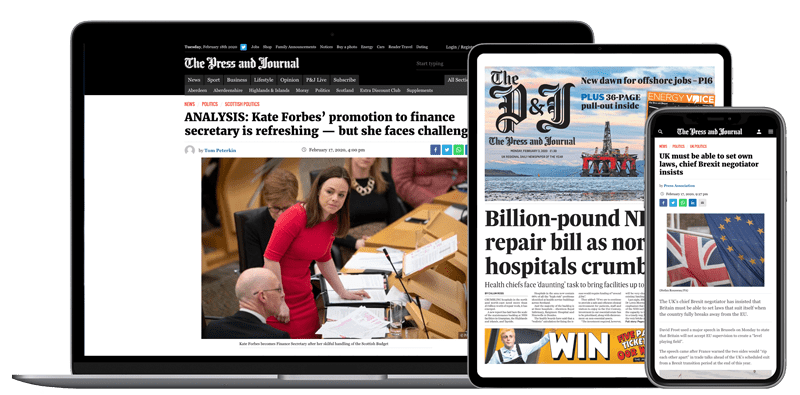 Help support quality local journalism … become a digital subscriber to The Press and Journal
For as little as £5.99 a month you can access all of our content, including Premium articles.
Subscribe