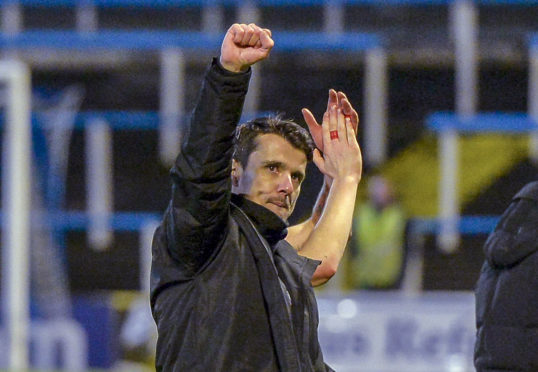 Brora maintained their eight-point gap over the chasing pack at the top of the table with a 4-2 win but Deveronvale's young side made the league leaders work extremely hard to pick up the three points.
Brora player-manager Steven Mackay said: "It's fair to say we didn't perform to the levels we've become accustomed to.
"You get games like that and give Deveronvale their due, they worked for each other and they were always looking to create, but the important thing was that we won the game, first and foremost.
"I don't think we were ever in any grave danger of losing the game or even not being able to control the game."
Vale manager Steve Dolan was upbeat about his side's performance.
He said: "We were beaten but not many sides will come up here and score twice this season.
"We lost a cheap opening goal early on from a free kick and I'm not even sure it should have been awarded, but a minute later Courtney Cooper equalised for us with a good header from a corner kick.
"We gave Jordan MacRae too much time on the ball for their second goal, we didn't close him down in time and he punished us.
"The second half was fairly even, they did make it 4-1 and maybe we feared the worst then but we managed to get one back with a Ryan Sargent strike and if we'd grabbed another you never know what might have happened."
Brora broke the deadlock through a Dale Gillespie free-kick early on but within 60 seconds Vale were level thanks to Cooper's superb header.
Jordan MacRae restored the Cattachs' advantage and Gillespie grabbed his second with a ferocious drive which took a deflection and went in off the underside of the bar.
Andrew MacRae made it 4-1 for the Dudgeon Park side early in the second half but Ryan Sargent pulled one back for Deveronvale.