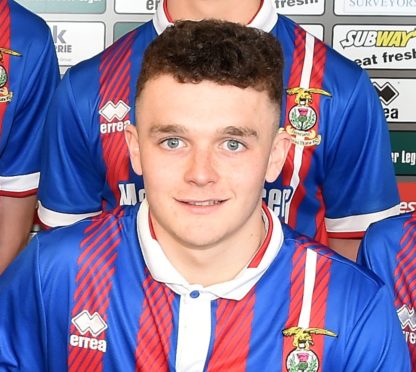 Kieran Chalmers felt he had to walk away from full-time football to rediscover his love for the game.
The teenager requested his release from Caley Thistle last month, five months before his contract was due to end.
He penned an 18-month deal with Highland League side Strathspey Thistle last week, a move which he hopes can kick-start his career.
"In January, I decided it was best if I left Caley Thistle and they were OK with that," said Chalmers. "I had a couple of offers but Strathspey seemed the right one at the right time.
"It just didn't feel right any more (at Inverness). I came to the conclusion that in five months my contract was going to be up anyway.
"It was a decision that was looming in the back of my mind for a couple of months and I just felt full-time football wasn't making me happy any more. I had to go somewhere else to start enjoying it again.
"Strathspey finished higher up last season than a lot of people expected. This season they're amongst it again and have a lot of games to catch up on. They said they want to develop players and help them move on to bigger things – that's what I want as well."
Chalmers spent the first half of this season on loan at Fort William, along with eight other young players from Caley Thistle. The Lochaber outfit were keen on bringing him back to the club on a permanent basis but the 19-year-old felt the need for a fresh start.
He added: "Fort said they were happy to keep me as they want to keep the group together but I wanted to start somewhere new.
"They have been really good to me and it's nothing against them. I just feel leaving Inverness I needed to start somewhere fresh.
"It was quite tough. We expected to do a lot better than we did. For one reason or another or another it just didn't work out."