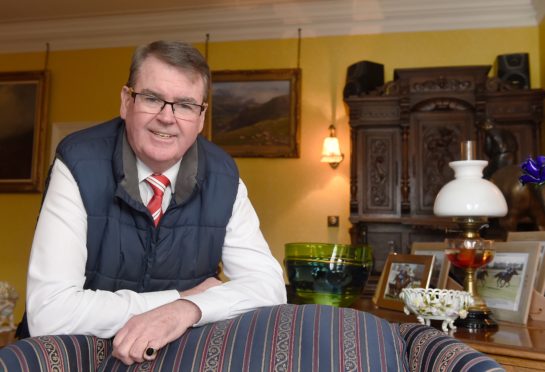 Brora Rangers chairman William Powrie would welcome any opportunity to gain promotion to League 2 through an impromptu reconstruction of the SPFL.
The joint decision by the Scottish FA and SPFL to suspend all football matches on Friday in response to the coronavirus outbreak leaves the remainder of the 2019-20 season in major doubt, with promotion and relegation issues still to be resolved.
Annan Athletic chairman Philip Jones has supported an idea to prevent relegation by extending the Premiership to a 14-team league, with the top two teams from each of the leagues below being promoted.
Such a proposal could involve Brora, who are 13 points clear at the top of the Highland League, and Lowland League pacesetters Kelty Hearts, being automatically elevated to League 2 – thus extending the number of SPFL teams to 44.
With the Cattachs already hopeful of gaining a League 2 berth next term through the pyramid play-offs, Powrie says the Dudgeon Park club would not object to gaining promotion through a league shake-up.
Powrie said: "Our ambition is to get promoted and progress into the next tier of Scottish football.
"Should a scenario come to pass that two teams are promoted to avoid the scenario of relegation, of course we would welcome that.
"It would see us promoted to that next level, and we would be able to test ourselves.
"We would take such an elevator if it was offered to us as a solution, and then we would then have a season to prove our worth."
Powrie reckons cancelling out relegations but rewarding teams on course for promotion could help to keep a larger number of clubs satisfied.
He added: "Whether you are on the cusp of promotion or relegation, you are going to take a different view about what the potential solution should be.
"We put our faith in those people who are making that decision to come up with the most equitable solution.
"There is certainly some merit in it. I think it would probably put a tick in most people's boxes."
Brora will hold a board meeting tonight to map out their own reaction to the shutdown of Scottish football, with Powrie adding: "It's going to be very challenging for all Highland League teams with the likelihood of games being suspended for a little while yet.
"It's not just the gate money from not playing games we are losing out on, but there's also hospitality, the knock-on commercial activities we do during a matchday.
"We have our golf day coming up in the not too distant future, and our annual club dinner.
"It's not just the here and now, there's a drip effect for what could be two or three months in advance where we start building up money for next season.
"We will have a better idea of our strategy once we have all sat down but there will not be a club in the country that will not feel the implications of this."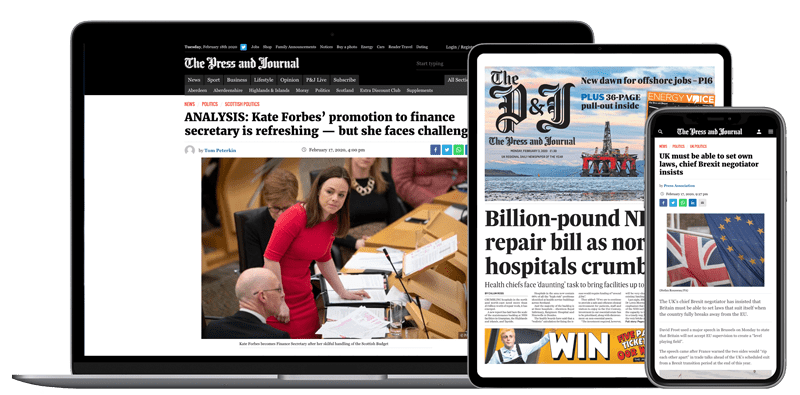 Help support quality local journalism … become a digital subscriber to The Press and Journal
For as little as £5.99 a month you can access all of our content, including Premium articles.
Subscribe