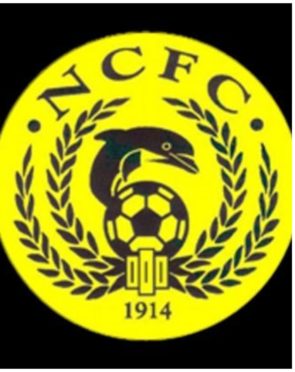 Nairn County chairman Donald Mathieson has vowed to repay the community which helped the Highland League club through its darkest hour during the coronavirus outbreak.
A number of local businesses face an uncertain financial landscape in the coming months, following government measures advising against non-essential travel to prevent the spread of COVID-19.
The Station Park club were plunged into crisis in 2016 when their long-term backers withdrew their financial support of the club, only for County to be rescued by a valiant community effort.
That support has remained fresh in the memory of Mathieson, who met with secretary Ian Finlayson on Tuesday night to coordinate a plan for ensuring sponsors receive payments in advance of the challenging times that lie ahead.
Mathieson said: "We are just trying to put a bit back into the community, because they did it for us four years ago.
"The terminolgy is to pay it forward – with some of our suppliers, we will pay in advance for some things for next season.
"It gives them a bit of cash in the door, and it will sort itself out at the end of the day.
"We are looking at who we can help. We will use our social media to push all the advertising sponsors we have around the park.
"A lot of our sponsors are in the hotel and catering trade, and it's going to be an absolute nightmare for them.
"Ian has come up with the idea of buying vouchers now to get cash in the bank so people can get a meal out of it later on when everything is back up and running.
"If 100 people did that for 10 firms, it's a few hundred pounds in the door that people wouldn't have expected."
Prudent financial planning in the wake of Nairn's troubles have allowed the club to ensure it can pay the wages due to staff despite the lack of income through the gates.
Mathieson added: "We have looked at making sure the players get their wages for the next two months which they are contracted for.
"We are by no means flush, but from the very onset our treasurer Shona Devine and myself sat down when we took over.
"We agreed we would make a rainy day account – to keep a small amount aside just in case of emergencies.
"It meant that if something went pear-shaped with sponsorship, there was money we could carry on with.
"We have been shovelling that forward at the end of every season, and moving it through to the next season.
"Now, if we have to we are going to be using that as and when necessary."
Mathieson says work will carry on at Station Park despite the lack of football, and he added: "It's not as if we are at a loose end down at the park. Our maintenance will carry on through the closure and into the summer months.
"There will be seeding, fertilising and work on the grass which is effectively starting two months ahead of schedule."