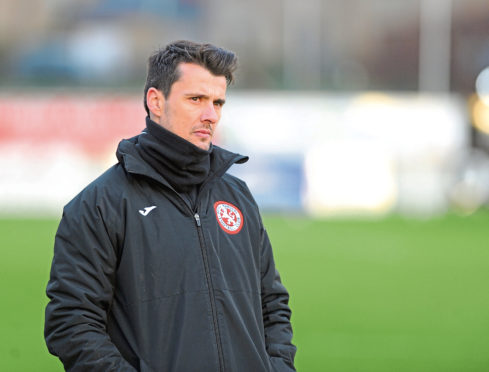 Brora Rangers player-manager Steven Mackay would prefer any promotion to League 2 to come having completed the Highland League season as champions.
The shutdown of Scottish football due to the coronavirus outbreak has sparked debate over potential permutations should the current season not be completed.
One suggestion has been the automatic promotion of Brora, who are 13 points clear at the top of the Highland League, along with Lowland League pacesetters Kelty Hearts in place of the regular pyramid play-off, in a shake-up which would see the Premiership extended to 14 teams.
Although Brora chairman William Powrie says he would welcome any chance to gain elevation by default, Mackay reckons any promotion that does not involve finishing the campaign would feel unusual.
Mackay said: "You don't want to get drawn too much into it but has it crossed my mind? Of course it has.
"In an ideal world, personally, I would love us to be able to finish the season and try to secure the league title.
"As the days progress that is looking more unlikely which is unfortunate for everyone, particularly with how hard the players have worked all season.
"We have got a good lead, but it certainly isn't a foregone conclusion. We are all competitive animals, and you always want to rightfully win something.
"If we were to be awarded it based on the standings as they are just now it would be a surreal experience.
"I'm not too sure how I would feel about that, but if that was the case I would of course want to get the opportunity to compete in the play-offs. Another option being talked about is ourselves and Kelty Hearts gaining promotion to the Scottish league.
"That's our goal and if there's an opportunity for us to achieve it, albeit via default, it would be a strange feeling but it would get us to a position where we ultimately want to be as a club."
Another proposal believed to be on the table is a move to three senior leagues of 14, with no promotion to the current SPFL.
Although Mackay would prefer to contest for a place at a higher level, he insists there is a bigger picture amidst the pandemic.
Mackay added: "The powers that be will discuss it to come up with a suggestion they feel is best for everyone.
"The level we play at might not be prioritised. Whatever they decide, we will just to accept it.
"If the season is deemed null and void that would be a really sore one to take, but it's an unprecedented crisis that is affecting everyone.
"Football is just a tiny part of this whole issue. Businesses and livelihoods are being impacted, along with the health and safety of human beings.
"I'm not going to complain if that's the decision, we will have to take it on the chin and deal with it. You just can't predict something like this happening."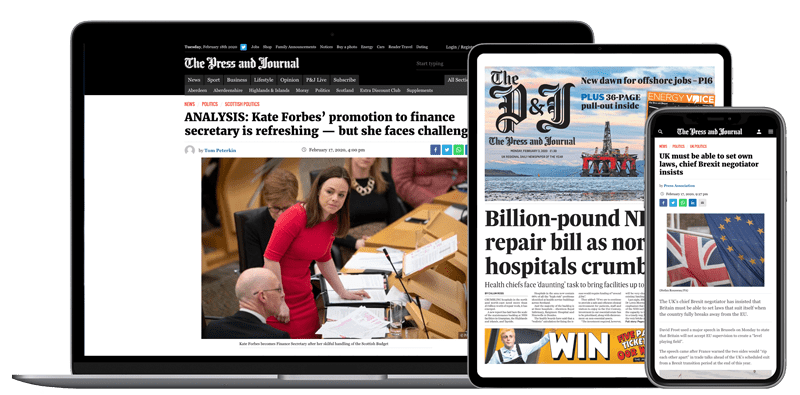 Help support quality local journalism … become a digital subscriber to The Press and Journal
For as little as £5.99 a month you can access all of our content, including Premium articles.
Subscribe