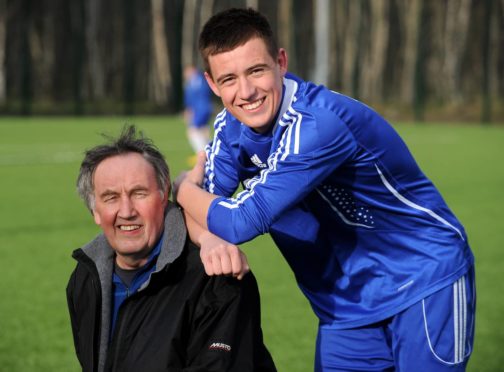 Strathspey Thistle chairman Donly McLeod feels the club is in a relatively stable place to weather the football shutdown.
With the season ending on March 13 with games still to play, the Grantown Jags have missed out on 10 games' worth of income.
A small payment from the Scottish FA will be received and money saved up will also prove to be vital in these quiet months.
A gentlemen's agreement was also put forward at the league meeting in Lossiemouth, where teams would not approach players from other sides until the end of June during the coronavirus lockdown.
McLeod, also a member of the league's management committee, hopes the club proves to be sustainable throughout this period.
He said: "Financially we're fine. We've got money in the bank and we're hoping to get some sort of payment from the SFA.
"We have agents throughout the valleys in Strathspey in Badenoch that sell our lottery tickets for us; Kingussie, Aviemore, Nethybridge, Carrbridge and Grantown. But we've had to stop that.
"What's more important is people's safety, people staying safe in their homes.
"We'd have about 250-300 at home games and charge £8 a time.
"We're quite a number of games behind and that's not just through missing home games at Grantown.
"We've missed quite a few away games as well. We had about eight home games still to play."
Like many clubs at Highland League level, Strathspey have held discussions with their players regarding wages, with no football likely for the foreseeable future.
McLeod added: "We've come to an agreement with the players and they've been very good. We've had meetings and sorted that all out, there's no problems there.
"We've got most of them on two years contracts but there's four or five that we'd like to keep, but you never know what could happen. We've got one or two that could probably
be playing at a higher level.
"The Highland League are a great bunch. There's a great camaraderie. That will do the whole league in good stead and I'm sure they'll all come through it."