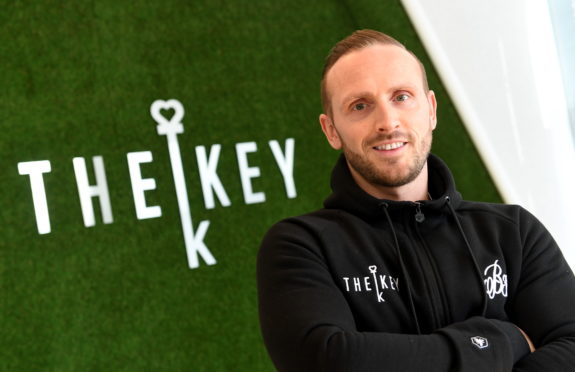 I've got the key, I've got the secret, I've got the key to another way.
It's the hook of a cheesy 90s pop song, but also a fitting mantra to Jonny Smith's fascinating new project.
The Highland League footballer-turned-entrepreneur is putting the finishing touches to his health and wellness café, The Key, and is overflowing with positivity and fresh ideas.
The site was formerly Cutters Wharf pub, on Regent Quay, with Smith working with his silent business partner Kenny Swan, who runs Swan & Co next door. Swan has opened up space above his offices to help Smith extend what he wants to achieve.
"I've always wanted to do something like this but the opportunity just never came up. It kind of fell into place really."
Smith is a self-confessed coffee perfectionist and that factors into his thinking front of house. But the healthy-eating aspect is the main hook of the venture.
Draft menus are already drawn up, a chef recruited to work in the kitchen – "he's got a big background in catering for football teams, which is fantastic, but has a good background in vegan food, which I personally don't know a lot about".
A tie-in with Gray's School of Art at Robert Gordon University has seen a student help with internal design of the building, which includes an indoor tree where fruit will be hung, encouraging children to pick them for their smoothies.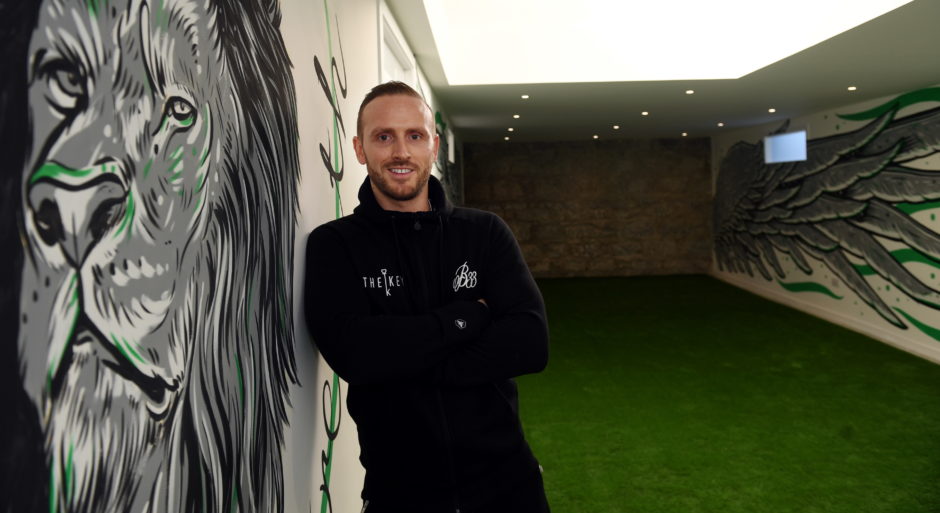 His baby, however, is the upstairs studio, with artificial turf on the floor and The Key's insignia emblazoned on the wall. Smith envisions this as a rehab space, somewhere not just footballers but anyone with a passing interest in exercise can come and recover from injuries.
An upstairs office, dormant for best part of a decade, is now the nerve-centre of his operation. He has a wall covered in artificial turf – "my moodboard" – where he mulls over the genesis of the project.
"Especially in the Highland League, where you've maybe not got access to a full-time physio, things like this could save lads' careers.
"Naturally we're going to attract the athletes, who want to get to the next level. But something I'm passionate about is getting kids eating healthier, because it's a big problem in the UK. I've got two young kids and it is hard to give them good food."
He has a physiotherapist lined up in Ashley Armstrong, who as well as running her own business has worked for Aberdeen, the Scottish FA, Scottish Rugby as well as being Inverurie Locos physio for nearly 10 years.
The grand plan continues with pilates and yoga instructors, personal trainers and on-site nutritionists, expanding his own vision of a health utopia.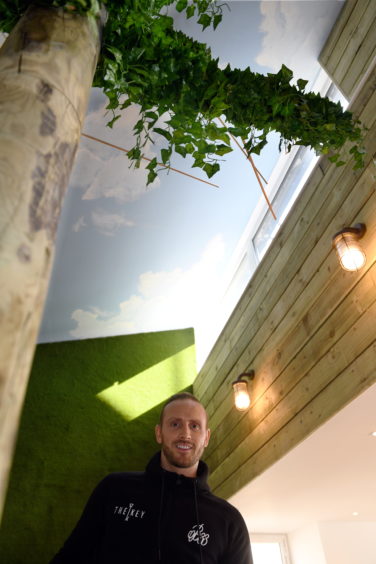 "It's just night and day, what you can get back home to what you get up here. There's nowhere like this."
After starting in football with Wigan Athletic and Aberdeen's youth teams, followed by a brief stint at Peterhead, Smith dropped into the Highland League with Keith. He later moved on to Cove Rangers where he won two league titles, in 2016 and 2018, paving the way for a switch to Inverurie Locos.
His background as a footballer has helped shape his vision significantly, in knowing what he would have wanted as a player, out of a facility like this. But there is also the expertise garnered from working in the oil and gas industry that he has poured into his new project.
The coronavirus outbreak has put a halt on opening the doors but The Key has potential just waiting to be unlocked.
"People will say because I'm a big lad, I was always going to do something involving the gym. But they've got this idea that health cafés are boring. The whole idea is educating people to make healthy-eating more enjoyable and accessible.
"We've been working on this for 10 months but in my head, I've been wanting to do something like this for a long time."