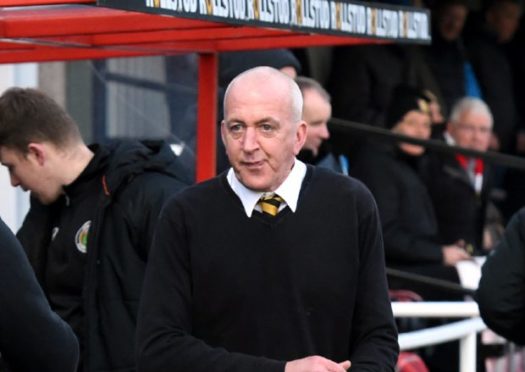 Calum MacLean admits he is in the dark over his future at Fort William.
MacLean returned to Claggan Park in January after the resignation of Russell MacMorran until the end of the season, however he does not know if he will be required beyond the summer.
Any discussions over whether he would stay on beyond this current period will depend on what squad the Lochaber outfit is able to pull together. They were able to call upon as many as nine loanees from Championship club Caley Thistle for the last campaign.
MacLean said: "My job was to take them to the end of the season and give them plenty of time to find a manager.
"Me staying would depend on a few things. I would have to see what players Inverness are giving out. I think it's a three-year deal (with Inverness) and they may not get as many this year. There'll be a few locals coming back from last year so they'll have to put it all together.
"Part of the reason I took the job on, apart from never wanting to see them stuck, was you were guaranteed eight players and you'd have to fill in the other three. I have done it with mostly locals and there's always something on; you're struggling on a Friday night to get a team. I would not do that again.
"I would have to wait and see what players they're getting and if the club wants me to carry on, obviously."
Fort William went into partnership with Caley Thistle last year, as a way for the Highland club to keep young players together. The club does not compete in a reserve league and a proposal to enter a colts team into the Highland League was rejected.
MacLean added: "I believe some of these boys are out of contract and I would hope Fort would make them a good offer. But you have the logistics of travelling."