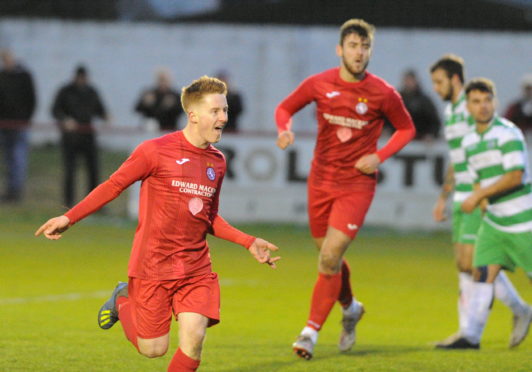 The only football Andrew Macrae will be playing anytime soon is in his garden.
The Brora Rangers striker, named Highland League player of the year yesterday, has set up a pitch at the family home in Inverness for his younger brother to use.
Games between Macrae, eight-year-old Kyle – who is in the Caley Thistle youth setup – and their father have satisfied the football fix for the time being.
Macrae said: "He's got his two goals, a six-yard box and the half-way line, so it's a mini football pitch for him.
"On Monday night it was him and my dad against me and while they'd beaten me the last couple of times, I beat them on Monday.
"I can cycle out to Dores, which is 10 miles there and 10 miles back, and after a 10-minute game my legs are like jelly.
"That's the only time I'm getting to play just now, I'm not really kicking a ball about."
Macrae himself was in the Caley Thistle youth setup until 2018, when he was released and joined Highland League side Forres Mechanics.
A prolific spell in front of goal, which earned him two young player of the year awards, got him the move to Brora, which had been a while in the making.
He said: "The SFA do the exit trials and my dad signed me up to them (in 2018) so I could see what my options were.
"We had a game on the Saturday of three 30-minute halves. I saw Craig Campbell (Brora assistant) and Steven (Mackay, manager) in the stands as I was playing right midfield. I played the first two 30s there and didn't play my best.
"There was a boy due to come on and play in central midfield for the final 30 but pulled out injured. I put my hand up to go in there, having never played there before, got two goals in 10 minutes and probably played the best 30 minutes I've ever played.
"I spoke to Steven after the game and I was getting offers to go to Peterhead and Elgin. I weighed up the pros and cons and decided to stay at Forres for another year and get my name out there. I was always going to go to Brora in the end.
"I started off well at Forres this season and when I left, I was on about 10 goals. When I moved to Brora I carried on my form.
"It's gone well and I was gutted the season didn't finish, as I thought I could have gone for the top goalscorer award. But I'm happy with the way the season went."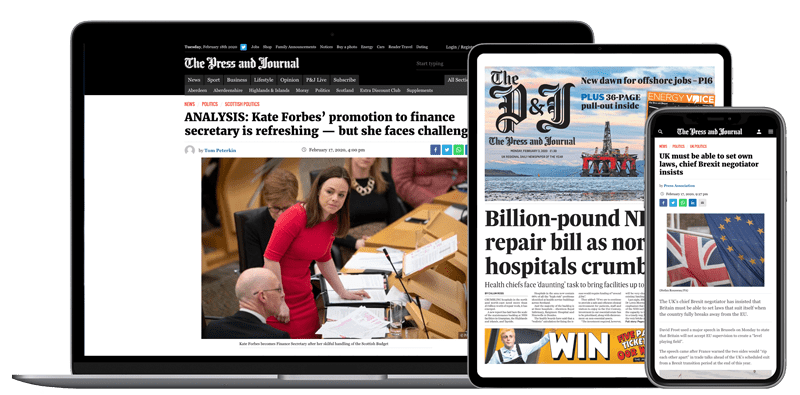 Help support quality local journalism … become a digital subscriber to The Press and Journal
For as little as £5.99 a month you can access all of our content, including Premium articles.
Subscribe