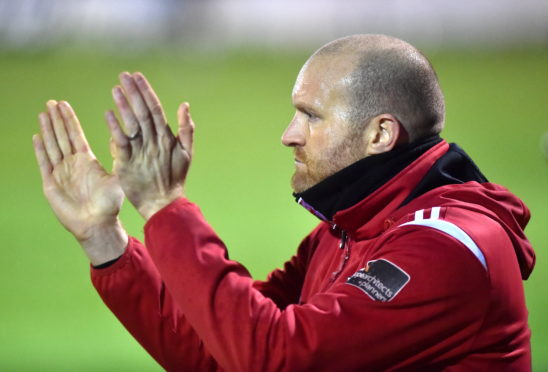 The gap between the Highland League and League 2 is closing, according to Inverurie Locos manager Andy Low.
Champions Brora Rangers are sat waiting the outcome of reconstruction discussion to find out whether they will become the next Highland League team to have a crack at the SPFL.
It would come a year after Cove Rangers made the step into the Scottish leagues, becoming the first club from the division to qualify via the pyramid play-offs.
Brora have beaten SPFL clubs such as Stranraer and East Fife in the Scottish Cup in recent seasons and held Championship outfit Morton to a draw earlier in the campaign.
Formartine United have also beaten Clyde and Annan while prior to their promotion, Cove knocked out Airdrieonians.
Cove have shown this season in becoming League 2 champions that with a few quality additions, Highland League sides can step up a level and Low reckons the gap is not as great as it was.
Low said: "I think in one-off games – people will judge them on cup competitions – if one team beats another automatically people will think they're maybe not quite as strong.
"But when you do it over a 30-game season, you find things even themselves out.
"I think players and clubs progress within it and no doubt Brora Rangers would strengthen further. I don't think they need a lot to compete, so good luck to them.
"The Highland League is something we're all used to and the same teams being in it. For me I always look to progress and see development; as Inverurie Locos manager I would never want to hold myself back. I would like to go win the league and then win the next league after that.
"I also don't think any team should negatively be punished for this. Brechin City are sitting bottom but I don't think any team should come out of it negatively. Only positive outcomes.
"I would like to see Brora and Kelty Hearts get in but also Brechin should be given an opportunity to stay in the league."
There has been some discussion about adding a tier six below the Highland League, which would allow promotion from the North Region Superleague and North Caledonian League. Low is open to the concept.
He added: "I'm not someone that likes things to go stale. If teams that are ready and have quality, like Banks o' Dee who have shown consistently they are more than ready.
"Look at Strathspey Thistle, where they are now compared to when they came in. It's night and day – same as Turriff.
"The biggest thing for me is when football comes back – whenever it comes back – comes back positive. Hopefully there's a situation that can suit the majority rather than people being disappointed."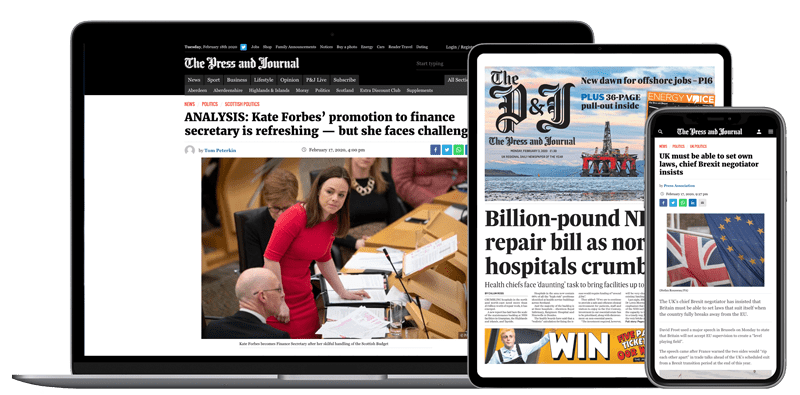 Help support quality local journalism … become a digital subscriber to The Press and Journal
For as little as £5.99 a month you can access all of our content, including Premium articles.
Subscribe