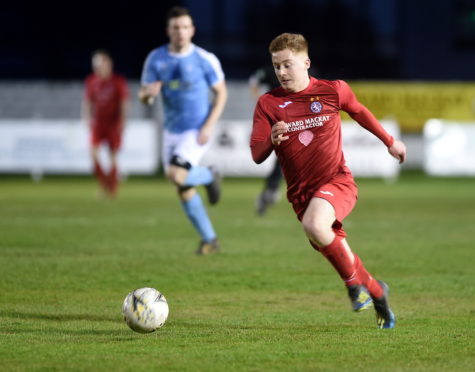 Fraserburgh manager Mark Cowie believes Brora Rangers still deserve the opportunity to win promotion.
The coronavirus pandemic has put paid to the SPFL's pyramid play-offs where the Highland League champions had hoped to face Lowland League winners Kelty Hearts and League Two's bottom side Brechin City in their bid to reach the Scottish Leagues.
Reconstruction which could pave the way for the Cattachs and Kelty to be elevated has not yet been completely dismissed, and Broch boss Cowie wants to see their Highland League foes given the chance to reach the next level.
The Bellslea gaffer said: "I really do feel for Brora. Let's be honest, nobody could have predicted the situation we're in.
"The UK Government, the Scottish Government, the SFA, the SPFL, the Highland League are all doing the best they can under the circumstances. Everybody is eager to get the game back, but it has to come back under the right conditions.
"I've heard about playing behind closed doors and to me that's nonsense. Certainly for clubs at the lower end of the SPFL and in the Highland League, the only way we can survive is by crowds coming to games.
"I don't think it would be fair to make us play without crowds. Every footballer wants fans at the games and if they're not there can you ask footballers to play?
"It's difficult to see how we can go ahead without fans.
"To me I think there have been a lot of clubs looking after themselves rather than looking at the bigger picture, but I do understand that.
"Reconstruction has been mentioned or on the cards for a while and I think the current situation provides a real opportunity to do that.
"When you put things in place at the start of the season, whether it's the pyramid system, promotion and relegation or qualification for cup competitions, we as part-time clubs put in a lot of hours to try to achieve those things, especially Brora. They quite rightly won our league.
"The amount of work they put in to have that opportunity – and I'm not saying they should definitely go up – but they were under the assumption at the start of the season that the winners of the Highland League would get the opportunity to progress into the SPFL.
"Now for me that opportunity should not be taken away from Brora.
"Whether it's reconstruction with no promotion and no relegation or something else that they do, I don't know, it's for people higher up the tree than me to decide.
"But Brora have worked all season to win the league, they deserved to win the league and under the circumstances for me both Brora and Kelty deserve that opportunity to move up the ladder.
"It's been taken away from them and it's not fair. Don't get me wrong, if they're still in the league next season Brora will be strong favourites to win it again, but it's not a given."
Although reconstruction is not yet completely off the table, it would be a surprise to many if the SPFL's taskforce manages to bring forward a proposal that gained the required support.
Cowie added: "During this time I think it's a good opportunity to restructure the leagues right the way down because I don't think we will be able to restart any time soon.
"It's a good time for clubs to step aside from their own personal gain – which I know is difficult – but to look at what they could do for Scottish football.
"Let's be honest, the way things have gone recently we're a bit of a laughing stock because we can't get our eggs in a row and decide what we're doing.
"People are fighting and saying we've got corruption and things and it's a load of nonsense.
"There are a lot bigger things going on in the world and we need to come together and sort things out.
"My opinion is small in the grand scale of things, but my opinion is that we could make reconstruction happen just now.
"And if you give a team the chance to go up at the start of the season, regardless of how that season ends, I think that opportunity should still be there."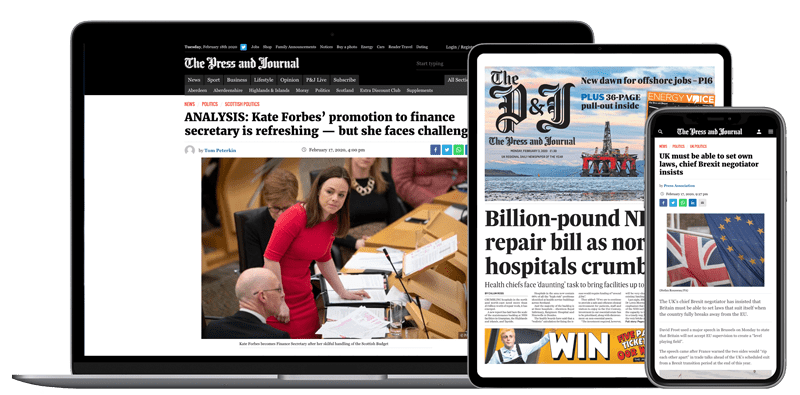 Help support quality local journalism … become a digital subscriber to The Press and Journal
For as little as £5.99 a month you can access all of our content, including Premium articles.
Subscribe