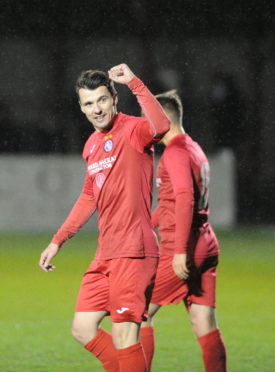 Brora Rangers player-manager Steven Mackay's stride into unknown territory will end in familiar surroundings when he takes on a mammoth 80-mile running challenge later this month.
Mackay will undertake a charity run from his home in Inverness to Brora's Dudgeon Park via Bonar Bridge on Friday June 26, with the challenge of completing it within 24 hours.
The 38-year-old had been signed up to the inaugural Loch Ness 360 ultra marathon challenge which was due to take place last month, before it was cancelled due to coronavirus.
Having been 26 weeks into his 37-week training schedule, Mackay was determined not to let his work go to waste, which prompted him to calculate a route of similar distance which will culminate at the home of the Cattachs.
Mackay said: "I'm not hanging my boots up quite yet, but I only played a handful of games last season and this season will probably be no different.
"I needed something to challenge me and focus on. I had signed up for the Loch Ness Ultra, before it was cancelled.
"It was disappointing as I had put all that effort and focus into it. I couldn't wait another year, I felt like I was ready for it.
"I could have run around Loch Ness and done the 360 challenge, but I thought it would be more fitting to bring Brora into the whole thing."
Former Ross County and Elgin City midfielder Mackay is driven by a determination to push his physical boundaries as far as possible, although he admits it will be a new experience having never previously completed a run of more than 40 miles.
Mackay added: "I have only done one marathon and I actually hated the experience.
"I'm quite into my psychology, and challenging the brain to do things you are not comfortable with doing.
"That's where the inspiration came from. I've been reading a lot of books on that specific topic, and it really interests me how far you can push yourself.
"It doesn't matter whether it's sport or business, working outwith your comfort zone is where the growth in an individual comes.
"It's going to be a brutal physical and mental challenge.
"I feel I am ready for it, but I am apprehensive as I'm going into the unknown."
Mackay has set a £10,000 fundraising target for MFR's cash for kids charity, and will be supported by his Brora coaching staff Craig Campbell and David Hind.
Having clocked up just under 1,000 miles since starting training in October, Mackay is eager to succeed in the challenge.
He added: "Any time you set yourself a goal, you never want to fail.
"That's a very realistic possibility because I don't know what my body is going to do.
"I'd like to think the fact I'm running to Brora will be an inspiration for me, and I'm raising money for a local children's charity to help support kids in our community.
"I've got Craig Campbell and David Hind, who will be my support team. One of them will drive a support vehicle, and the other will cycle beside me."
The link to Mackay's fundraising page can be found here.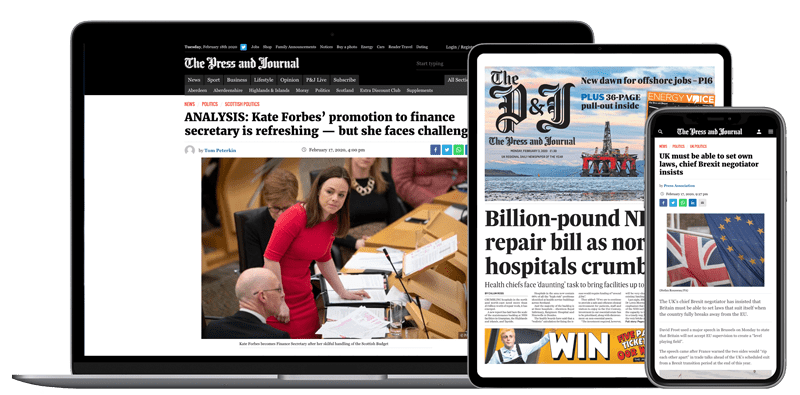 Help support quality local journalism … become a digital subscriber to The Press and Journal
For as little as £5.99 a month you can access all of our content, including Premium articles.
Subscribe