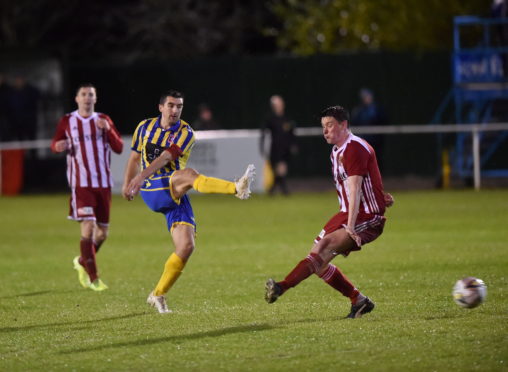 Inverurie Locos captain Neil McLean is disappointed that the SPFL has shut the door on the Highland League.
With reconstruction falling through Highland League champions Brora Rangers and their Lowland League counterparts Kelty Hearts have seen their promotion hopes disappear.
McLean, who has spent 16 years with the Railwaymen, can't understand why the 14-10-10-10 proposal, which would have seen Brora and Kelty promoted didn't gain more traction.
The 39-year-old said: "I thought the proposal that was there (14-10-10-10) was ideal for everyone.
"It promoted the teams that had done well like Brora and Kelty and saved the teams that were going to be relegated.
"I don't understand why they couldn't run with and look at reconstruction back to what it was or to something else further down the line.
"It's all about self-preservation and self-interest, but why call it a pyramid system when Brora and Kelty aren't being included?
"The Highland League administration do a cracking job working with the SFA and SPFL.
"But now it's like there's a glass ceiling in place. You can see what you're working towards and the target is to get into the SPFL.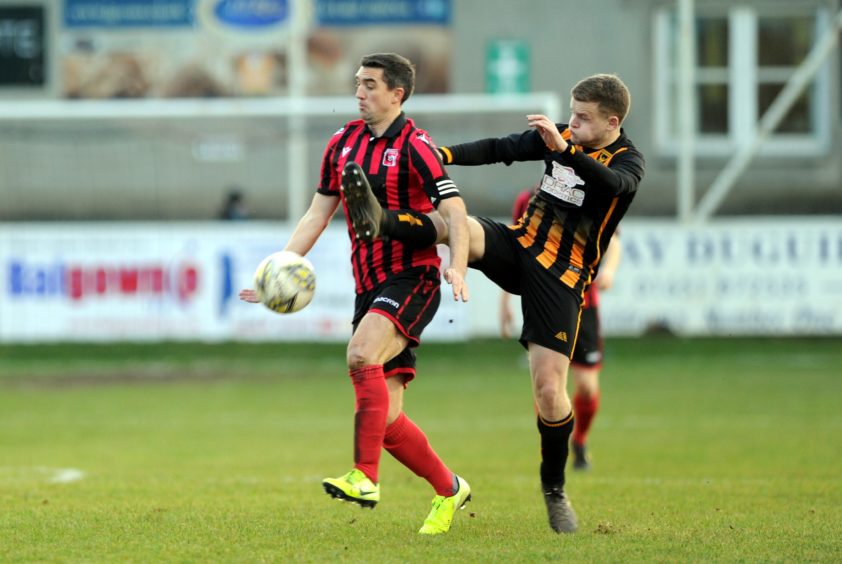 "That's what Brora and Kelty have worked towards and it's been taken away from them.
"It's a shame for both clubs and I feel for them and I would feel the same for any Highland League team in that position."
McLean says Brora and Kelty's case for promotion to the SPFL wasn't helped by not being included in any of the organisation's meetings.
The Highland and Lowland Leagues did have representatives on the SPFL's reconstruction taskforce, which was disbanded in April, but other than that the Cattachs and the Jambos didn't have anyone to fight their corner.
McLean, who has also played for Elgin City, believes the way the Highland and Lowland Leagues have been overlooked is similar to the pre-pyramid days when clubs had to apply to join the Scottish League.
He added: "There was no clear representation of Brora or the Highland League.
"There should be representation for every club and association that was going to be effected.
"That's one of the reasons why people will feel aggrieved because Brora didn't have a voice at the big table and with the SPFL it's a case of 'it's our ball and we'll play with it and you go and find somewhere else to play.'
"It's begs the question should the Highland League just go back to running itself and it's own affairs as it used to and then go back to having to apply to get into the leagues.
"That's what used to happen and with what's happened recently it seems like they're heading back in that direction.
"I've been in the Highland League for a long time and it's a shame how Brora and the league have been treated.
"We've seen Cove go up through the play-offs, I had a season with Elgin when they went up and Peterhead, Ross County and Inverness Caley Thistle went up as well.
"All of them have gone up and done well, there are no mugs coming from the Highland League, the clubs from the Highland League have been a great addition."