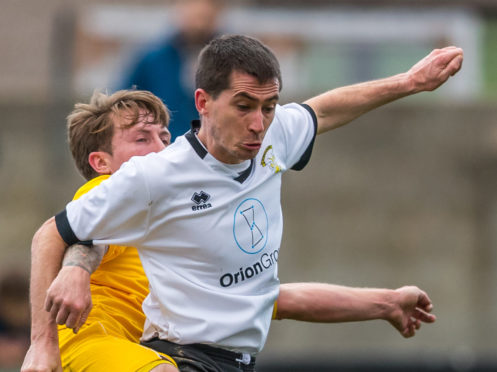 Blair Lawrie is willing to shoulder the responsibility that comes with being the senior statesman at Clachnacuddin this season.
Midfielder Lawrie is now the Lilywhites' oldest player at 34, following the departure of Sean Webb, Martin MacDonald and John MacAskill earlier this summer.
Lawrie, who is approaching his 14th season at Grant Street Park, knows it is incumbent upon him to support a promising batch of youngsters who have recently broken into Sandy McLeod's first team.
Lawrie said: "Naturally as you get older, your role definitely changes.
"You try to help the young boys as much as you can, because I still remember the days when I was young and all the old boys were trying to help me.
"Once you get older you realise they all knew exactly what they were talking about.
"I just hope they take the advice of the older players. That's what the experienced players are there for, to help them as best they can.
"But they haven't needed much help because they have been absolutely flying, and hopefully that continues."
While the departure of Webb, MacDonald and MacAskill is a blow to Clach, Lawrie feels it opens up an opportunity for youngsters to stamp their place in the side.
Lawrie added: "Those players, as good as they are, they were massively influential off the pitch as well.
"It's definitely a blow to lose them, their experience always helps the young boys.
"Them leaving is a big negative but it also gives an opportunity to other young boys to take their place and make it their own. They are all good enough to do it."
Lawrie ranks the latest group of youngsters, such as Ross Logan, Ali Gillies, Thomas McInnes and Danny Bruce, among the most exciting he has seen at the club.
Former Ross County player Lawrie hopes Clach can reap the benefits of their talents, adding: "In terms of a group it's definitely the best I've ever seen at the club.
"Every season you would get maybe two or three, but over the past 12 months there have been around eight that have come into the first team, and none have looked out of place.
"They are all going to get an opportunity now, with the players that have left, so they can only get better.
"Hopefully once we get back they will push on. They have definitely got the potential to play higher than the Highland League if they want.
"They just need to look at some of the top players in the Highland League that have come through the Clach setup. There are the likes of Kevin Fraser, Paul Brindle, Colin Williamson, Sam Urquhart and Alan Pollock – I could name loads of them.
"If we had just kept them all together I think we would be easily winning titles.
"Hopefully they will remain at Clach for years to come, but it can be a stepping stone for them for their careers."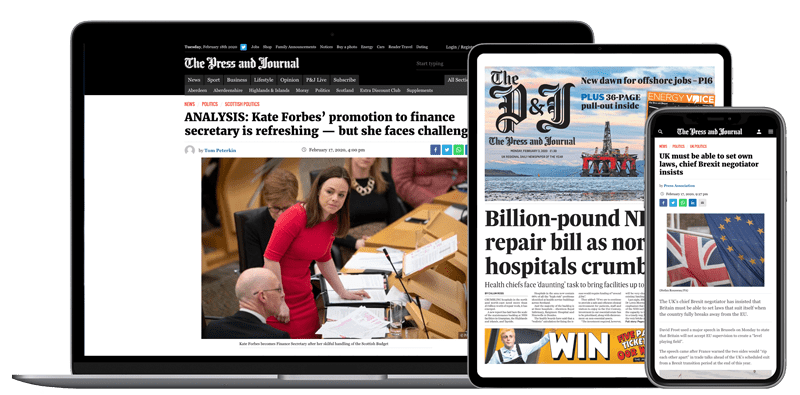 Help support quality local journalism … become a digital subscriber to The Press and Journal
For as little as £5.99 a month you can access all of our content, including Premium articles.
Subscribe