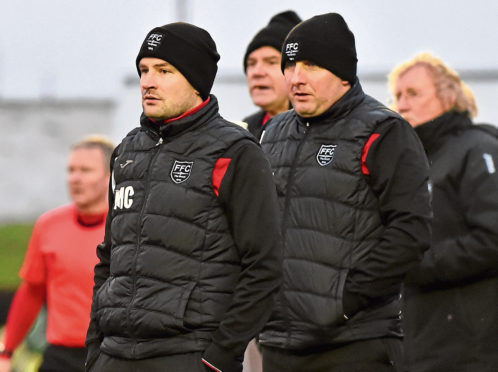 Fraserburgh manager Mark Cowie is optimistic about when next season's Highland League will start.
In the SPFL the Premiership are aiming to kick-off at the start of next month with the Championship, League One and League Two all hoping to begin their seasons on October 17.
It is not yet known when the Highland League may start, but Broch boss Cowie believes they may also be able to aim for October.
He said: "I think we'll be back playing before Christmas and only returning around Christmas time is a probably a worse case scenario.
"Hopefully we can be back at full capacity because I think with the amount of fans we get in the Highland League they could separate at a safe distance in most grounds.
"With the way restrictions are being eased hopefully things can be ramped up and we can back playing around October time.
"Testing could the obstacle because of the finance involved we wouldn't be able to go down that route.
"It would depend on what they're looking for, if it was testing temperatures then that's something we can do.
"But for us and the league the Covid-19 testing is something I don't think we'd be able to do.
"With the way society has been changing in the last couple of months then hopefully we're on the way back to normality and hopefully we can get Highland League and grassroots football back in some capacity.
"If League One and League Two are looking to start back in October then I think we can be in line with that and follow suit."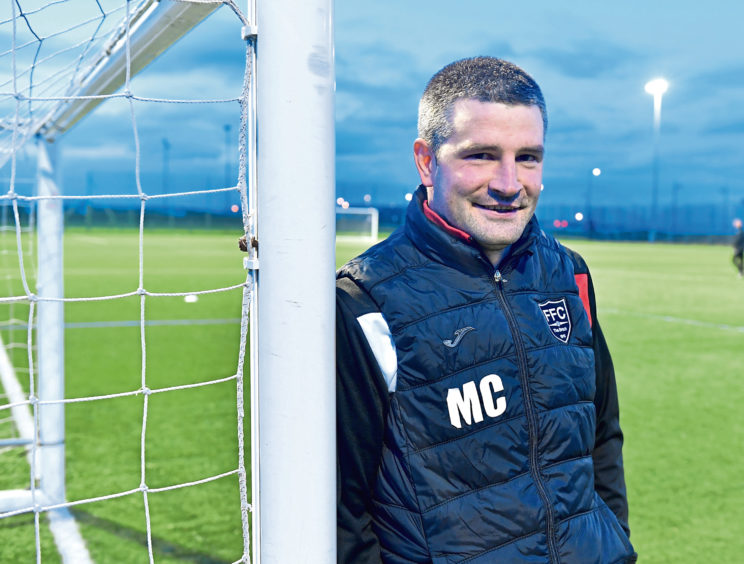 The later start to the season will throw up some scheduling challenges for the Highland League.
With sides facing each other four times the Championship, League One and League Two knocked off a round of fixtures to make it a 27-game season.
Highland League side only meet each other twice so potentially reducing the number of games may be problematic.
The 2019-20 Highland League Cup is still to be finished while it's also hoped the Aberdeenshire Cup and Shield and North of Scotland Cup can be played as well as next season's League Cup.
Cowie added: "With League One and Two they had plenty of ideas up their sleeve and I'm sure we'll be the same.
"If we're starting in October you could try to play a full season but then you're at the hands of the weather and if it's a bad winter then there could be problems.
"But I'm sure there will be looking at fixture list and how he could reduce things, or could cup competitions be played earlier or later.
"The guys that are in charge will be looking at all avenues. The players, coaches and managers are all keen to get back but so are the guys in charge of the league everyone wants it back when it's safe to do so."