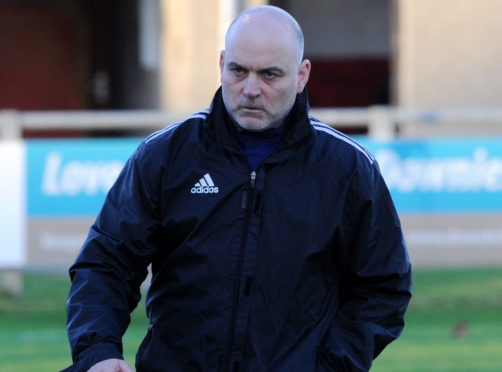 Deveronvale manager Steve Dolan admits it may be difficult to bring in new signings this summer, but takes comfort from having all of last season's squad tied down.
Midfielder Robbie Allan put pen to paper earlier in the week on a one-year contract extension with Banff side.
The 34-year-old is the last of Dolan's squad to commit and the Princess Royal Park boss said: "It's good to have Robbie signed up.
"He was keen to sign for another year as well and it means we've got the whole squad signed up and takes a bit of pressure off when you're hunting trying to bring in players.
"We're still looking to add one or two but a lot of players will be non-committal until we get start dates, which is understandable.
"But we've got a core of 17 or 18 players there so we're happy with that just now."
With no start dates for next season's Highland League or even finalised plans for clubs to begin pre-season training, there is no need for available players to commit to anything at this juncture.
Dolan added: "It is quite difficult to try to bring people in at the moment.
"We normally look at guys who are out of contract and try to limit our spending if we can.Funds are available but if we can pick up free transfers or young guys coming out of full-time football then it can help.
"We keep our eyes open to all those possibilities.
"It's difficult when you're talking to players because you can't say we'll be starting in September or this is when we'll be back training."