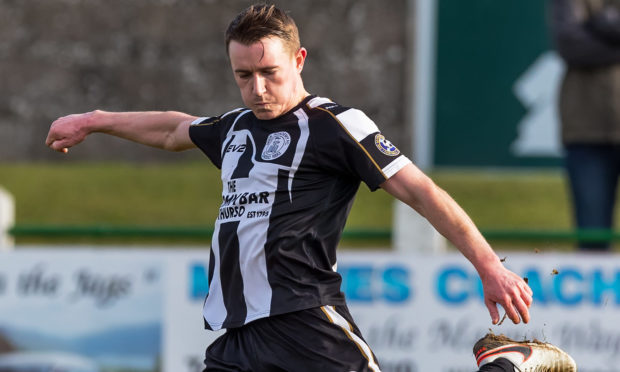 Going into management was always part of Gary Manson's long-term plan.
Being named the manager of Wick Academy this month continued his 20-year love affair with the Caithness club – the only one for which he has played in senior football.
When he was named interim manager in February following the resignation of Tom McKenna, the long-serving defender already had ideas in his head of how he would reshape the Scorries – on and off the park.
His initial tenure was brief. His first two games were postponed and there was a 4-1 defeat by Brora before the shutdown. But there was only one man chairman Pat Miller wanted for the job.
Now Manson, who works as an assistant project manager at Dounreay, has the chance to put those plans into practice.
He said: "I've already given Pat a list of 10 or so things that I would change around Harmsworth Park and training. I've got my own ideas to bring the club up to being a bit more professional, up to speed with modern-day football.
"It just feels like it's stagnated in the last few years, off the park, although results have been decent on it. Recently we've maybe slipped off.
"I always had half an eye on coaching and management. I've been coaching since I was 21 in various youth systems, so it's something I've always been fascinated by."
Manson made his debut for the club as far back as August 2000, under his current chairman Miller. The Thurso-based full-back racked up 663 appearances in that time, joining Wick as a teenager after being let go by Ross County.
He has seen the club's fortunes fluctuate in that time, from scrapping in the lower reaches of the Highland League table to competing for silverware among the top six. Returning to competing at the business end of the table is a goal that should be well within their reach.
"I don't see any reason why we shouldn't be there," Manson added. "I have been in and around the league and the club long enough to understand what it takes to get to that level. In terms of the squad and the potential they have, there's no reason why they shouldn't be in the top five or six.
"That one game we had in charge against Brora, we were massively in the game until the sending-off."