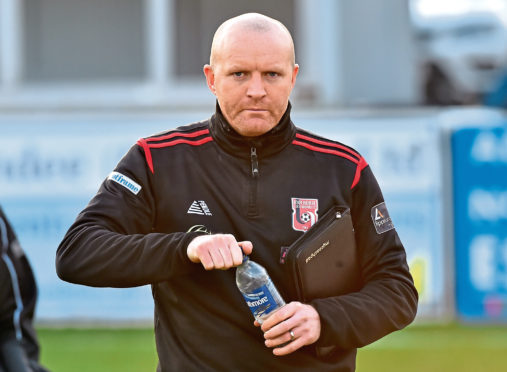 Inverurie Locos manager Andy Low hopes the Highland League will not be far behind the Championship, League One and League Two when it comes to starting next season.
The three divisions directly above the Highland League are all aiming to start on October 17.
Harlaw Park boss Low hopes Scotland's fifth tier can follow a similar timescale.
He said: "I think it's important to not get ahead of ourselves.
"I've heard people asking about when we can start training and things. The earliest possible date I have in mind is October 17.
"That would be in line with League One and Two clubs, but I do have a feeling that the Highland League might be a few weeks or a month later.
"League One and Two might be used as an example and we can follow in behind them.
"I'd love to go on the training pitch tomorrow, but it's important to be sensible and we don't really want to be back training for 12-14 weeks without having an end goal.
"As soon as we get an end goal in a start date then we'll start to prepare our pre-season, probably an eight-week pre-season to build up to the start of the season. What I'm working towards at the moment would be an eight-week pre-season."
For the Highland League's administration, planning for next season with the current uncertainty is a thankless task, but Low believes they done the best they can.
He added: "The Highland League has been great, any messages they've had from the SFA have been filtered down to everyone.
Highland League secretary Rod Houston discussed how the management committee has begun plotting out the new season on last week's Northern Goal podcast:
"I don't think they can do any more than they've done. It's frustrating at the moment but I'm sure as soon as (secretary) Rod Houston has a date he'll give us it.
"It's important to be patient and not do anything silly now. We don't want the whole thing going back the way and potentially ruling out a full season."