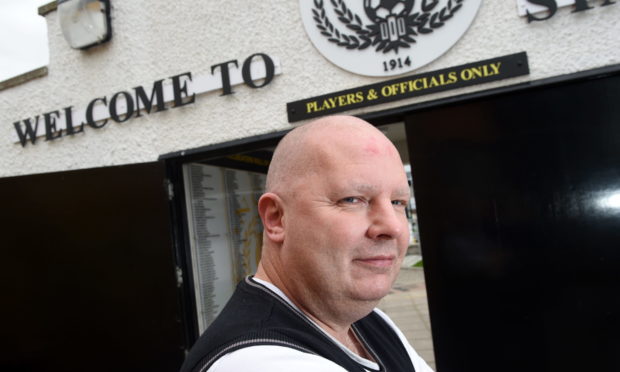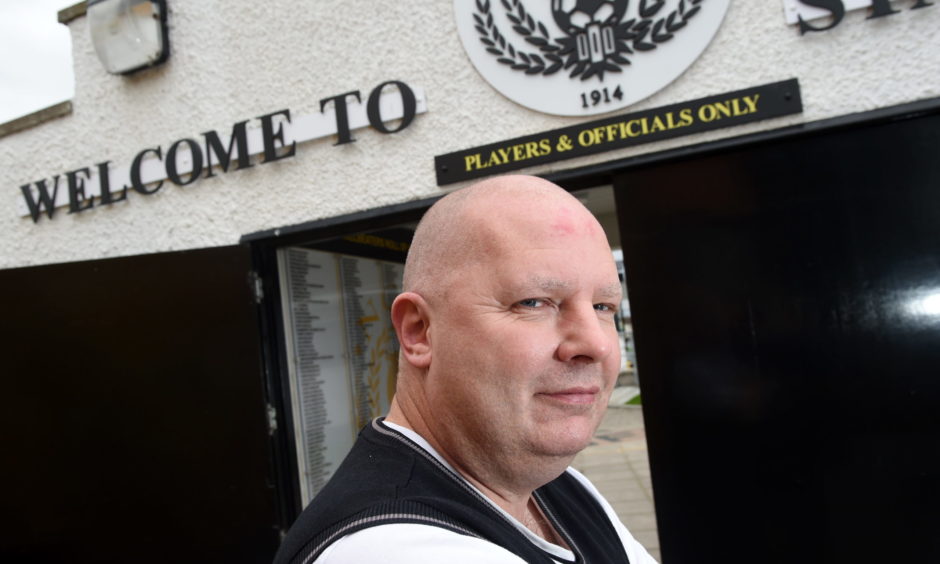 Nairn is a calming, welcoming place. But in this year like no others, it has endured painful, unexpected losses it is trying to rally from.
The death of Reece Sparks, an 18-year-old from the seaside town, earlier this month was the latest suicide among young men in Nairn. Each one a tragedy that shatters families and friends. This is not a disparate community; familiar faces greet each other with regularity in the town and when a light goes out, everyone shares the darkness.
Nairn County are the town's football club and deal with that age group of men through their youth teams. Prior to the Covid-19-enforced lockdown, they had an access point for youngsters to meet up and engage in a sport they enjoy.
With the latest loss, they felt they had to do more. The club's social media account shared helpline numbers for mental health services and promoted Tiny Changes, a Scottish charity set up by the family of Frightened Rabbit frontman Scott Hutchinson, who died by suicide in 2018.
But the biggest step came on Wednesday, in agreeing to bear the name of Mikeysline, a mental health charity based in the Highlands, on their shirts for the coming season. Aberdeen firm Camm-Pro, in conjunction with Nairn oil and gas company SideCrystal, came forward wishing to sponsor their strips, on the proviso that Mikeysline's logo would be emblazoned on the shirts rather than their own. Their billboards will also be on display around Station Park.
***NEW JOINT SPONSORSHIP ANNOUNCEMENT *** pic.twitter.com/D0dEgJjdL6

— Nairn County FC (@NairnCounty) August 26, 2020
"I think it comes back to our role in the community," said Ian Finlayson, the club's secretary. "It's been hard over the past couple of years; we have unfortunately had a number of incidents, particularly young men.
"We deal with that age group through our youth teams into our first-team. We didn't feel it was enough just to wait until something else happens then be expressing condolences. We're actively trying to promote the contacts before it happens.
"In a place like Nairn, where everyone knows everyone else, it shocks the community to the core. Every single one is a tragedy for their family and the community and if we could do something to help someone feeling like that, why wouldn't we?"
Mikeysline was set up in 2015 after the deaths of two teenagers, Martin Shaw and Michael Williamson, in Inverness. They operate a textline five days a week and for 12 hours over a weekend, while their in-person service at The Hive in Inverness is reopening today/on Monday after shutting during lockdown.
Emily Stokes, service manager at Mikeysline, reports a three-fold increase in the number of people accessing their services in the last six months.
"Mental health and suicide is unfortunately way too prominent in the Highlands. The lockdown and the extra pressure, it has affected people of all ages," she said.
"There has been a number of recent suicides in Nairn and that can have an impact on a wider group of people that know them. We have been targeting males particularly, maybe because they feel less able to talk openly about how they are feeling. More males complete suicide than females.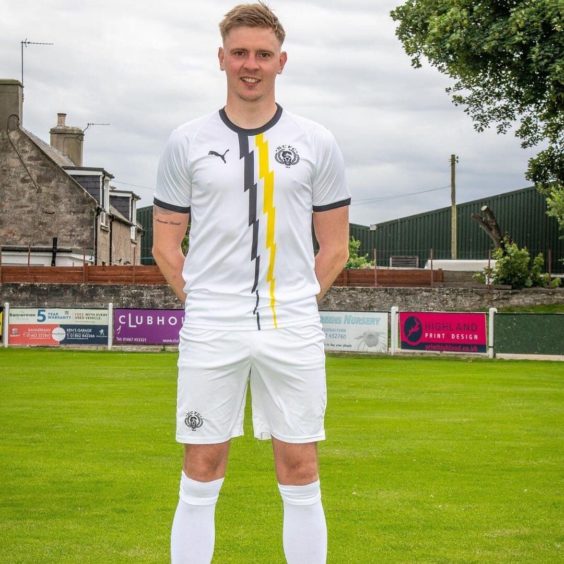 "There is support there if people feel able to accept it and it's important they know how to access the support they need."
They recently appointed three high-profile ambassadors – actress Karen Gillan, former professional footballer Scott Boyd and strongman Luke Stoltman – in a bid to raise the profile of their work.
"We do anticipate there will be a high need for a long time to come," added Stokes. "I don't think we'll know for some time the impact this period has had on people's well-being."
The removal of social gatherings during lockdown meant team sport was off the agenda for millions who thrive on it, not just for competition but as a release from day-to-day life.
"These young guys might be having a hard time at home or elsewhere and football might be that break," said Nairn club captain Adam Porritt. "They don't have that go-to hobby to take their mind off things.
"For me it's had it's benefits in being able to spend more time with my family. But for younger people, not being able to spend time with mates and kept indoors, their heads must be spinning."
The club unfortunately have experience in dealing with tragedy. In 2017, one of their own passed away; Calum Riddell was 28, newly-married and a popular figure at Station Park who had returned to the club just a year earlier. However, a brain tumour claimed his life, leaving a colourful void in the lives of so many others.
"We have had our troubles over the past five years but Calum's passing is the single hardest thing we have had to go through by a mile," said Finlayson. "It still affects people to this day and did bring people together. Our coaches have experience talking to players about difficult issues and know the importance of having those conversations.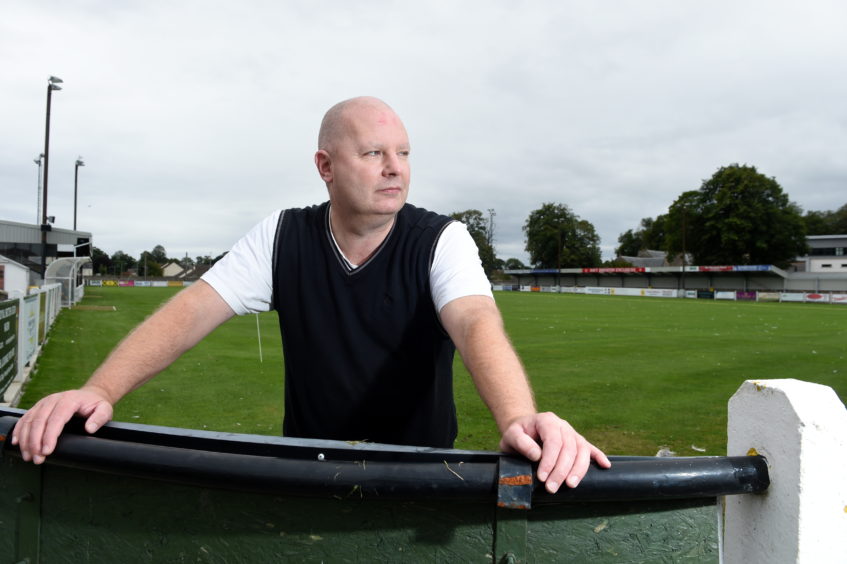 "If we can extend that and if this helps one single person, then that's what we should be doing."
The club started its County Against Coronavirus programme at the start of lockdown, where players and staff from the club volunteered to fulfil tasks for members of the community who were unable to go outdoors. Porritt took part and values the community outreach of Nairn County hugely.
"Anything we can do to help out, we would do it. It makes me proud to say I'm captain of the club. We're all equal here.
"If promoting this gives the families, or the community in Nairn, reassurance that things like that don't happen again, it's a positive. I just wish we could have done it five months earlier."
---
Helpline numbers for those struggling to cope
Breathing Space Scotland – 0800 83 85 87 (Monday to Thursday 6pm-2am, Friday 6pm to Monday 6am).
Mikeysline textline – 07779 303 303 (Monday to Friday 6pm-10pm, Saturday to Sunday 7pm-7am).
National Bullying Helpline – 0845 22 55 787 (Monday to Friday, 10am-4pm, and Saturday 10am-2pm)
SAMH – 0344 800 0550 – Help, advice and support on mental health (Monday to Friday, 9am-6pm).
Shout – Text 85258 – For anyone in crisis, anxious or worried (Monday to Friday, 24 hours).
Campaign Against Living Miserably (CALM) – 0800 58 58 58 – For males concerned about suicidal thoughts or worried for someone else (5pm to midnight every day).
Switchboard – 0300 330 0630 – For any person identifying as LGBTQ+ who is feeling anxious or needs to talk (10am-10pm every day).
Samaritans – 116 123 (24 hours a day).