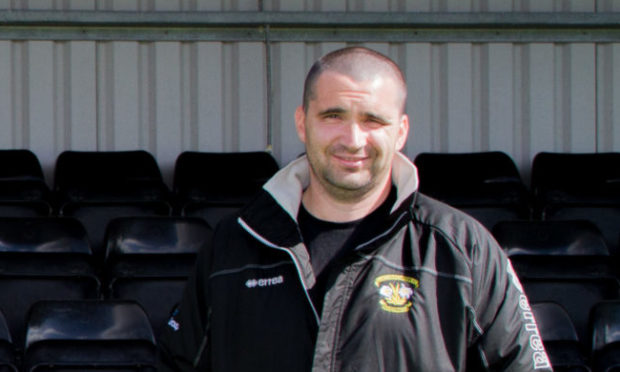 Clachnacuddin chairman Alex Chisholm insists Jordan MacDonald had no hesitation in becoming the new Lilywhites manager following Sandy McLeod's resignation.
McLeod stepped down from his role due to personal reasons earlier this week, following what Chisholm described as an "emotional chat" with the Clach board on Monday.
The Lilywhites acted quickly by appointing MacDonald as the new boss, with the former Inverness City manager having been brought in along with Gary Farquhar to assist McLeod earlier this summer.
Chisholm is pleased the Inverness outfit were able to act quickly, and he said: "We had quite an emotional chat with Sandy on Monday, where he spoke about some personal circumstances which are beyond everyone's control.
"We respected his decision and talked through it, and we have moved on.
"Jordan was there and the board made a very quick decision.
"There was certainly no hesitation on Jordan's part. It wasn't a case of him going away to think about it for a week or two, it was more when could he start.
"We thought he would come in to do a job with Sandy and the club.
"In the short time he was helping Sandy we were very impressed, which is why he was there."
Clach held a meeting with their players on Wednesday to inform them of the changes, ahead of their return to pre-season training tomorrow.
Although MacDonald will be assisted by Farquhar, Chisholm confirmed the Lilywhites are looking to add to the management team.
Chisholm added: "Three is always a good number for a coaching setup. Jordan has his ideas on that, so we will let him progress that.
"We are looking at this as a longer-term project. We are delighted Jordan and Gary have taken up the challenge.
"Looking at the managers we've had, we've been known for giving guys their first management jobs, such as Iain Polworth, Brian MacLeod and Sandy.
"Jordan had a fairly successful time with Inverness City, but we are keen to give people opportunities at Clach – whether it's managers or young players that's the model we've got."
Chisholm paid tribute to outgoing McLeod, adding: "The club has a lot of time for Sandy for what he has done with us. As far as we are concerned he is still part of Clach and always will be, as a league and cup winning captain."