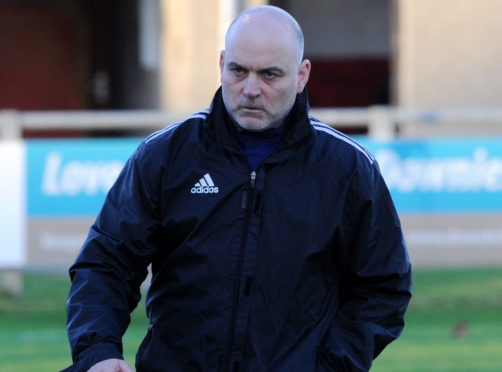 Deveronvale manager Steve Dolan believes there may be a surprise Highland League winner this season.
The 2020-21 campaign is scheduled to get underway on October 17 and will comprise of 16 fixtures.
Banff boss Dolan believes the shortened season may open up the prospect of challenging or winning the title to more teams.
He said: "It's very home or away related depending on who you play. I think it will open things up for a few teams if they get a good start.
"You might find a surprise winner if that happens, it might not have been my choice, but it's good to get some football again.
"A lot will depend on fixture lists and who you play home or away. The teams at the top will be looking quite a lot at the fixtures and will feel they could be quite important.
"But somebody could come out of the pack. If you get a good start and win your first three or four games you can be in the mix.
"That's why I think we might see a surprise winner, it feels almost like a big cup competition, 16 games aren't a lot. I'm sure it will be quite exciting and we'll see how it goes."
From a Deveronvale perspective Dolan is pleased no cup competitions have been shelved in the new season as he feels cups will be his side's best chance of claiming silverware in the new term.
However, for the benefit of the Highland League as a whole he wonders if a longer league campaign may have been better.
Dolan has also considered the merits of splitting the division into two regions as a one-off and then having a play-off between the sides top of each conference.
He added: "Splitting it regionally and then having a play-off might have worked, or could they have postponed some of the cup competitions for a season and gone for the full league season.
"That might have been an option, I just feel the league is fairer if it's played home and away. But I'm not complaining because these are unique times and this is one-off and I can understand why they have done this to get it played.
"From a selfish point of view at Deveronvale the cups are our best chance of silverware so it's good we've still got them. But looking at the league and the bigger picture, I might have preferred not having the all cups and having a full league season.
"But from a Deveronvale point of view the cups are probably our best chances so I'm happy with that."