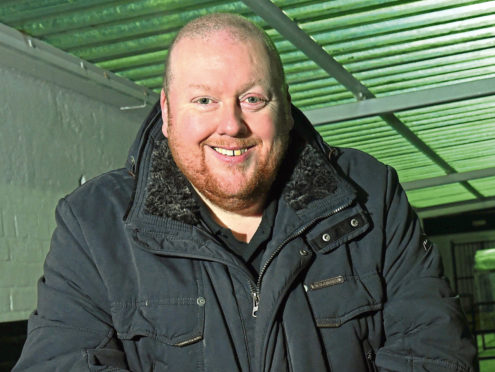 The Highland League can leave it until as late as January to play some sort of season, according to Fraserburgh chairman Finlay Noble.
At a meeting on Monday night, the league's management committee unanimously agreed to pause the start of the campaign – originally slated for October 17 – until November 28 at the earliest.
Highland League clubs have made the stance of not beginning their season until spectators are allowed into grounds, something which looks increasingly distant after the latest raft of Scottish Government restrictions.
Noble, whose own club will alter their training schedule given the uncertainty over the league starting, has doubts they will be able to start at the end of November but insists contingency plans will be in place. He said: "Some clubs felt it would be justifiable to stop now, but it was unanimous that we would pause it until the end of November.
"We don't think we'll be back again. We can go until the beginning of January to start a league season, but that would mean if we had any games off due to the weather we would really be struggling to finish the league. You wouldn't get any cups.
"My own club proposed if, come February-March time, there's sufficient relaxation of the rules, so we can get crowds in, we could play the League Cup, the Aberdeenshire Cup, the North of Scotland, so there's some football before the start of next season."
Finances are a huge concern for Highland League clubs, with all reliant on revenue from spectators through the gate and hospitality.
League secretary Rod Houston has previously spoken about coming through the pandemic with all 17 clubs intact as a success, with Noble adding that playing without supporters was not a long-term option.
He said: "We'll survive, but it's going to be tight. We certainly couldn't manage without the players – we're very fortunate to have the players we do. But some clubs must be struggling.
"We're very fortunate to have excellent sponsors. They've been a godsend to us, the local community too. But if we played without supporters for four or five weeks then we'd really be in stookie.
"Everybody is the same. Some were saying as little as two weeks, others were saying two months. It just depends how their finances are."
The Broch, who were in action against Cove last night at the Balmoral Stadium, will train once a week and look for occasional friendly matches to keep players ticking over. Their last arranged friendly against Hermes is slated for Saturday.
Noble said: "We spoke to them last night and everyone is happy with what we've proposed.
"They're going to train once a week and play a friendly maybe once every two weeks, until such time as we're told to stop I suppose.
"To get to this stage, for mental wellbeing, you can see the last two or three weeks the boys have been buzzing to be kicking a football about again.
"To turn round and say there's nothing until July 2021 and say there's nothing until then, it would be pretty depressing as far as the situation goes.
"As long as it doesn't get to that."