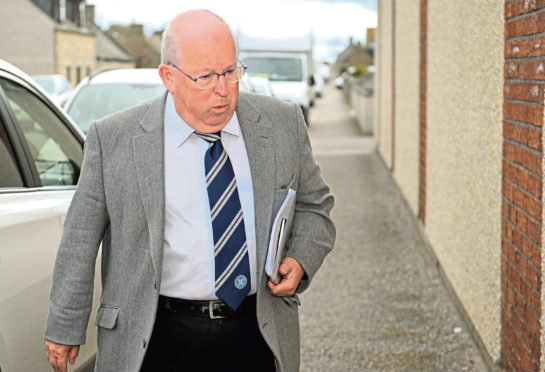 Highland League secretary Rod Houston believes innovation is one of the league's abiding strengths.
Britain's most northerly senior league is preparing to break new ground this weekend as it streams the semi-finals of the 2019-20 Highland League Cup.
The competition was not completed before last season was curtailed in March and the league is taking this opportunity to complete last term's League Cup and also test the viability of streaming matches.
The last-four encounters between Formartine United and Rothes on Saturday and Brora Rangers and Buckie Thistle on Sunday – as well as next weekend's final – will be streamed live online and available to supporters on a pay-per-view basis.
Houston said: "I'm quite open in saying that personally I'm not the world's most confident person with technology.
"But when you see what is possible it's absolutely mind-boggling and I think is a whole new innovation for the Highland League.
"However, the Highland League has never been scared to try new things and that's been one of the organisation's abiding strengths.
"We hope everything both on and off the pitch goes smoothly this weekend.
"When it comes to the streaming, we're using the technology used by Brora Rangers last weekend and on Tuesday night (for League Cup games against Dundee and Cove Rangers) and the technology stood up to the numbers watching pretty well.
"We hope that will be the case because people are parting with good money to watch the games, so we have to deliver on that.
"That's part of the challenge for us, to find out what the snags are and how the process works, so it's an important couple of days."
The Highland League is keeping an open mind when it comes to the number of people who will pay to watch the games.
Houston added: "The problem when it comes to judging the streaming is that we've nothing to judge it by.
"We could conjure up a number and say we want X amount of people to watch and if we get more that we'll be delighted.
"But in reality it might not be anywhere near that, either over or under the figure.
"We've nothing to measure it against, but this is the ideal opportunity to see the market and see what we might be able to do with the streaming.
"There is an experimental side to it with these fixtures."
Streaming has been one of the key aspects of completing the Highland League Cup.
However, there have been other Covid-19-related obstacles to overcome.
Houston said: "Making sure we had the appropriate changing facilities in place and could follow all the protocols were some of the main things.
"We also had to get approval from the Scottish FA.
"That wasn't too difficult because I think we are a credible organisation and we have taken very seriously the need to do things correctly.
"Formartine and Brora have also done a terrific job in getting ready for the fixtures, which has helped."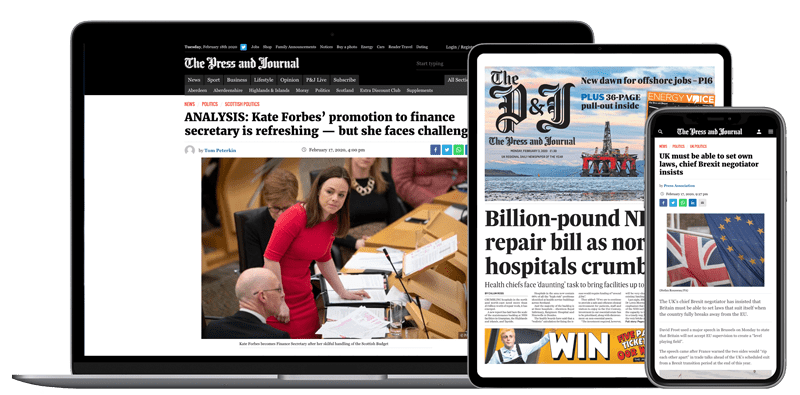 Help support quality local journalism … become a digital subscriber to The Press and Journal
For as little as £5.99 a month you can access all of our content, including Premium articles.
Subscribe