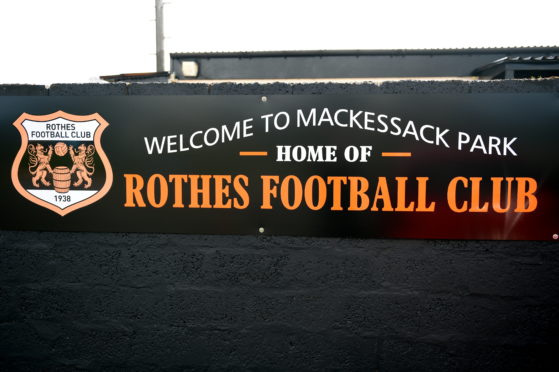 For Rothes chairman Iain Paul reaching the Highland League Cup final caps a major transformation in the club's fortunes.
The Speysiders face Buckie Thistle in tomorrow's behind closed doors final at Kynoch Park, Keith.
Five years ago, the Mackessack Park side was a matter of minutes away from going out of business, owing more than £30,000 to HM Revenue and Customs, with the threat of liquidation hanging over the club.
But with the help of fans and local businessman Richard Forsyth, Rothes managed to survive and have steadily climbed the Highland League since.
Last season they finished third and this is the first cup final they have reached since 2010.
Paul, who was appointed chairman in August 2015, said: "It's been about the journey for us really because we were on our knees and the club was nearly lost five years ago and we've come back from the brink of that and progressed gradually.
"To start with it was all about survival and then it was about trying to be respectable in terms of results and get off the bottom of the table.
"Initially, when we first got involved, we'd only got one point from 27 games, but the financial situation was the first challenge.
"Having overcome that, getting out of the bottom three was our first target and then two or years ago with the support of sponsors and the community we decided to ramp it up a bit and set our sights on winning something.
"We've been on that journey from survival to respectability and improved performances to having the ambition to win things and that's where we are now.
"It's nice to be playing Buckie in the final, because Buckie were one of the most supportive clubs towards Rothes during our troubles and there's always been a close bond between the clubs which goes back many years."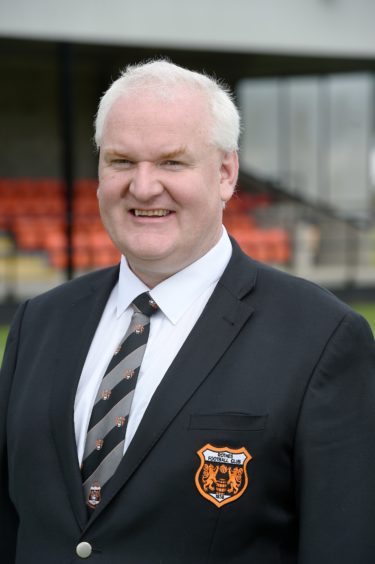 When the existence of Rothes was threatened, the local community rallied round and, although tomorrow's final will be played without fans because of Covid-19 restrictions, Paul says it's a day to savour for everyone connected with the club.
The 53-year-old added: "It was incredible at the time when people realised how serious the situation was with the club.
"I had people putting letters and cards through my door with £10 and £20 notes and the level of support we got from all around the community was incredible.
"We also got some bigger donations as well and it all helped get us back on an even keel.
"Saturday is about all of these people as well. There's been a terrific engagement and everyone will be watching or trying to find out what the score is.
"The community spirit is a critical part of the club and we hope we can be celebrating."
Victory tomorrow would be the first time Rothes have won the Highland League Cup and their first silverware since claiming the North of Scotland Cup in 1979.
He said: "It's absolutely one of the biggest days in the club's history, it's a massive occasion.
"I hope in time we will be able to reflect on this as another staging post because we have other landmarks we want to achieve.
"Under Ross Jack we've won 16 games out of 20 with one draw and three defeats, so it's been a fair run.
"Prior to that we made a lot of progress during Steven Macdonald's reign. It's all been improvement and, irrespective of the outcome tomorrow, this is a marker of the progress and hard work that has gone on.
"It's obviously disappointing for everyone concerned when we are on the brink of a landmark, historic occasion for the club and we're not going to have a presence on matchday (with the game being behind closed doors).
"We want people to enjoy the game from the safety of their own home and hopefully in the not too distant future we'll be able to celebrate getting to the final and hopefully winning some silverware."