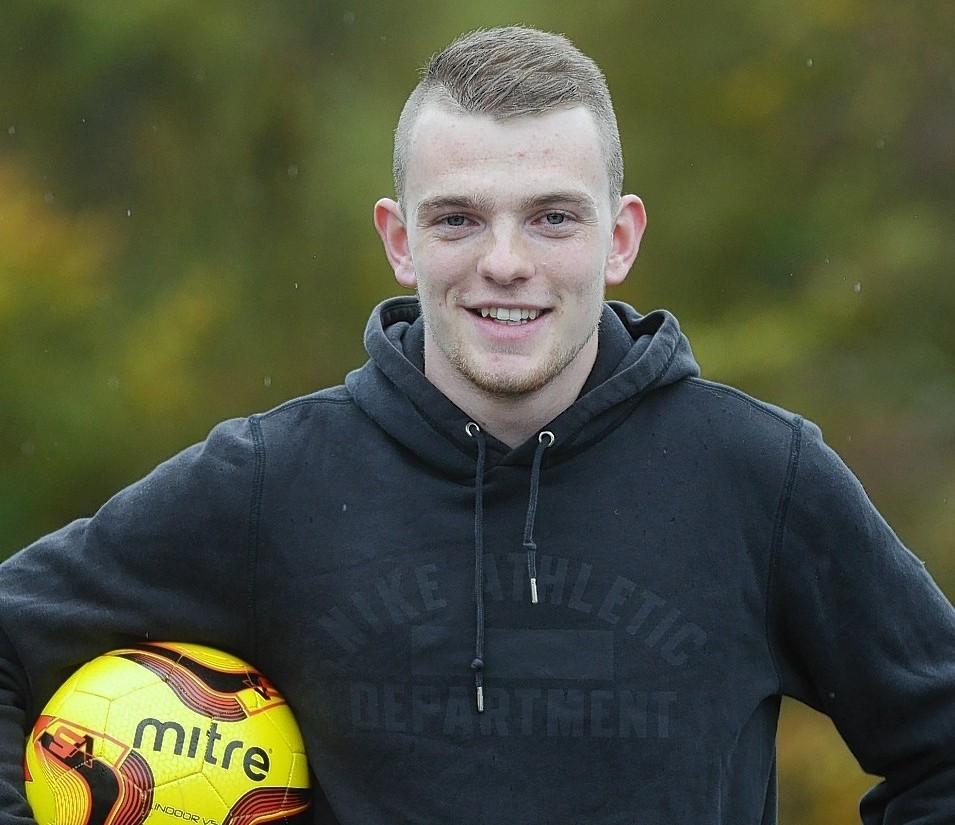 Huntly goalkeeper Fraser Hobday is stunned after becoming an internet sensation – with a Wikipedia page worthy of Lionel Messi.
The 19-year-old's sister, Heather Morgan, updated his Wikipedia page to create an online CV comprising a 3,271-word entry charting a rundown of Hobday's football career from his early days at primary school through the youth levels and up to the present day.
The in-depth entry, which included helping Dunnottar Primary School team to success in the B-League and winning "most improved player" for Stonehaven Youth FC's under-13 team, proved hugely popular but has since been heavily edited by Wikipedia, with most of the details removed.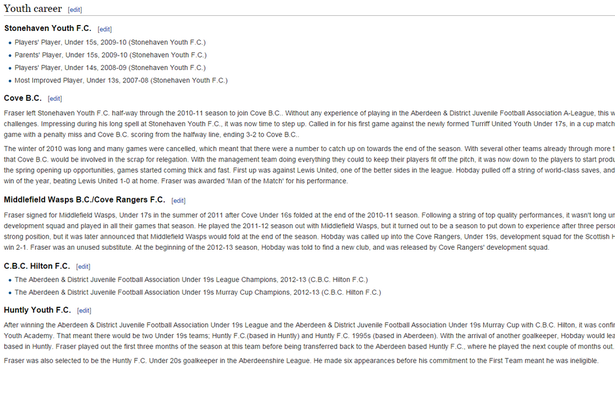 Hobday, a fully-qualified chef who works at the campus at Robert Gordon University in Aberdeen, said: "I am well aware that Wikipedia doesn't condone self-promotion. I would never go on and put anything on myself but, as a lot of professional sportsmen and women have pages on other social media, my sister asked me to provide her with the information on my entire playing career.
"In the last couple of days it has gone viral. I honestly don't think that is a bad thing, either for myself or for Huntly FC – people all over the world now know about them.
"When I came out of work yesterday, my phone wouldn't stop going off, so I wondered what was going on. I don't get a signal at work and I just assumed that it was merely a busy day of junk mail to my e-mail address.
"Then I realised the story about my Wikipedia page was going all round Twitter and Facebook, as well as being on Eurosport and Yahoo."
Hobday's Huntly are currently bottom of the Highland League with a goal difference of minus 33, but the goalkeeper still loves playing for the Black and Golds.
He said: "I really enjoy playing for Huntly in the Highland League against so many ex-professionals and I think it is the best league for me to be playing in at my age as I get so much exposure. I take my football very seriously and it is something I want to make a career of.
"Whether that was at Middlefield Wasps or Huntly, I think it's important to show everything I've done.
"The Wikipedia page started as something small but grew into something bigger.
"It's been there about a year but it wasn't until pre-season this year that some of the boys on the team spotted it.
"It became a bit of a joke on the bus as they thought the detail in it was pretty hilarious.
"Most improved player comes up a lot and I get some stick for it.
"I saw that some people had said that it was a Wiki page worthy of Messi – I mean, that's a great comparison.
"Others I saw mentioned Neymar and even Pele. You couldn't really ask for much better, could you?"