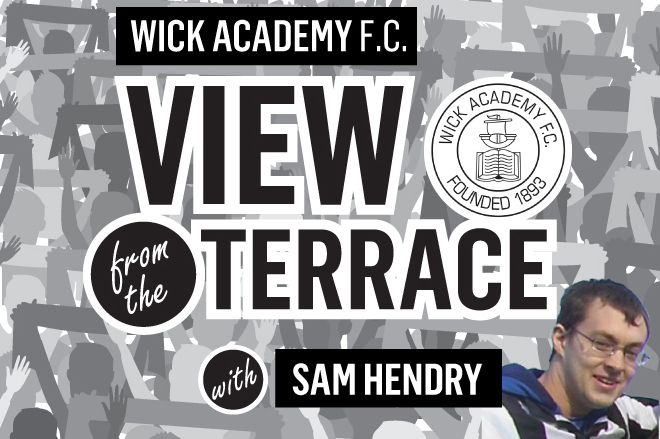 Well, where are you even meant to begin after what I and over 600 others witnessed when Turriff United visited the Harsmworth Park on Saturday afternoon?
It was a quite incredible game, a back-and-forth encounter worthy of the magnitude this fixture had taken on after both sides' fantastic starts to the season.
I'll try to sum things up by first saying that a draw would have been a fair result. Academy, in the first 20 minutes in particular, were far from their best and Turriff would have rightly felt aggrieved had they walked away with nothing if we could have held on to our 3-2 lead going into the final three minutes.
But for us to have lost that lead in almost identical circumstances to our match at The Haughs earlier in the season was beyond cruel.
Academy were their own worst enemy in the opening period of the match, highlighted by some very slack defending and being uncharacteristically poor in possession, so it was no surprise when Turriff took an early lead.
However, Gordon Connelly saw the need for change, switching formation to a 4-4-2 with Davie Allan partnering Chuckie up front, and we looked all the better for it. A goal created directly from the Allan household with Ross's free kick headed in by Davie and it was game on.
The second half then has to rank among the most dramatic 45 minutes of football ever in the Highland League. It began with Academy being denied what looked like a stonewall penalty when Chuckie was brought down, although with so much action still to come it's hard to say if it would have influenced the outcome.
Connelly is proving himself to be a bit of a shrewd tactician and, after going behind for the second time, it was his two substitutions that changed the game in our favour.
After a, let's say disruptive summer, and struggling to find form at the beginning of the campaign, Sam Mackay has possibly found his new role in the side as that of super sub.
He gave us a much needed spark against Fort William a few weeks ago and it was his two assists, first setting up fellow substitute Steven Anderson and then a superb long ball putting Davie Allan clear, which somehow put us into a winning position with barely 10 minutes left against Turriff.
Then came that devastating conclusion, although even at 3-3 I have no idea how the game never ended with a 4-3 win for Academy.
Time seemed to slow down, and then slow down some more, as the ball fell to Richard Macadie's feet directly in front of goal eight yards out.
All he had to do was pick his spot but somehow he couldn't find the back of the net and one long punt from the Turriff goalkeeper later, it was game over.
It was a finish which left the fans emotionally drained and I can't imagine how the players must have been feeling after a defeat which ends our 14 game unbeaten run.
But with another huge match next Saturday away to Inverurie, it's crucial that they don't let their heads drop and lose the momentum that they had so brilliantly built up over the last three months.
Mon E' Scorries!