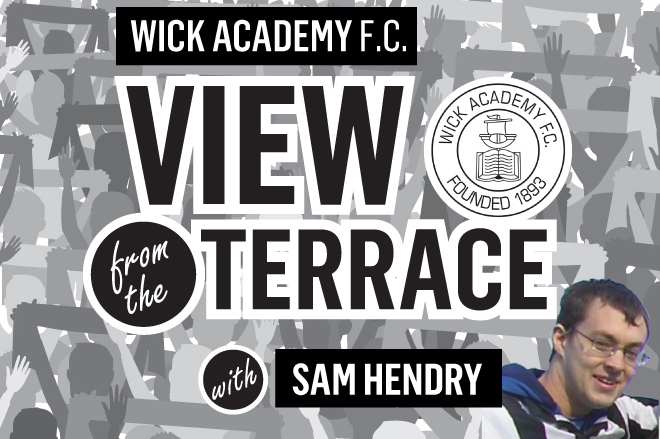 It was a disappointing afternoon on Saturday at the Harmsworth as Academy turned in one of their most low key performances of the season in falling to defeat against Formartine United.
We simply never got our game going at any point during the game and after going 2-1 up Formartine, who themselves weren't particularly impressive, were able to see the game out with relative ease.
Part of our struggles can be attributed to the slightly makeshift side we were forced to field, especially in defence where we badly missed the two Steven brothers. With Grant suspended, James Pickles was forced to move backwards into centre back and natural left-sider Gary Manson continued on the right in place of the injured Joe.
Neither player looked comfortable in their new roles but with Grant Steven back next week, freeing up Pickles to move back to the centre of the park, one potential solution would be to move Grant Campbell into what used to be his usual right back slot.
Although that would be a huge call for Gordon Connelly to make such has been Campbell's stand out form so far this season in the holding midfield position.
A quick word on the injured Joe Steven, who incredibly played through the majority of the fixture two weeks ago against Turriff with a broken jaw before eventually being hauled off as he had no clue where he was.
What a nutter and, although his health is obviously paramount, that is the sort of commitment that fans love to see in their players.
Hopefully he can make a speedy recovery as he is the sort of player you really need in this tough run of games we are currently in and I'm sure he'll be eager to get back in the team ASAP, especially with the derby double header getting ever closer.
The key for us at the moment has to be rediscovering our top form at the Harmsworth after two consecutive defeats.
Hopefully the good momentum we have built up away from home can help us through in another tough game next week away to Fraserburgh but, with Cove and the league leaders our next two home fixtures, it is vital that Fortress Harmsworth becomes just that once again.