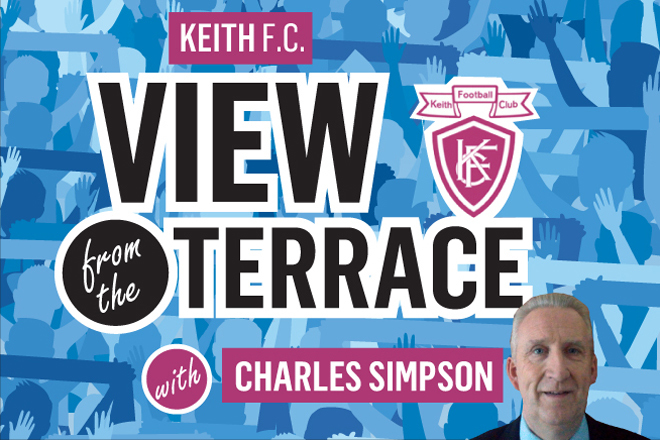 Saturday's match against Nairn County hit the skids on Friday night because of the wintry weather, but Keith FC legend Ian Thain decided to go ahead with his match sponsorship anyway, taking 30 former team mates and close friends through to Kynoch Park anyway.
Boy, it was a terrific afternoon seeing some of the club legends of not long ago, and catching up on some glory days.
I can't speak for other clubs, but Keith FC simply loves to see former players – good and not so good – the banter is always second to none reminiscing about certain games and achievements.
It was a veritable who's who of recent stars like Thainer himself, Darren Still, Derek Nicol, Keith Watt, Neil Gibson, Gary Thow, John "Jigger" Wilson, Craig Yeats, Jim Cheyne, Scotty Taylor, Dod Simmers junior, Kenny Hendry and Kenny McKenzie.  That lot in their heyday would have given the current Brora side a run for their money I reckon.
Anyway, to cap a marvellous afternoon for Thainer who was celebrating his forthcoming 50th birthday, a humdinger of a surprise was sprung on him – in the shape of being bestowed the honour of becoming the first ever ambassador of Keith FC.
Poor Ian was absolutely overcome by this award  and so befitting of a true Maroon legend – 16 years service as a player and a club record 616 appearances.
Keith FC has a long and proud record of many trophy wins down through the ages, and these guys are the perfect example for the current crop that so brilliantly ended their 11 game losing run against Forres in such fine style.
There was a bit of light after that match, and the young players of today should persevere and use the legends as examples to aspire to.