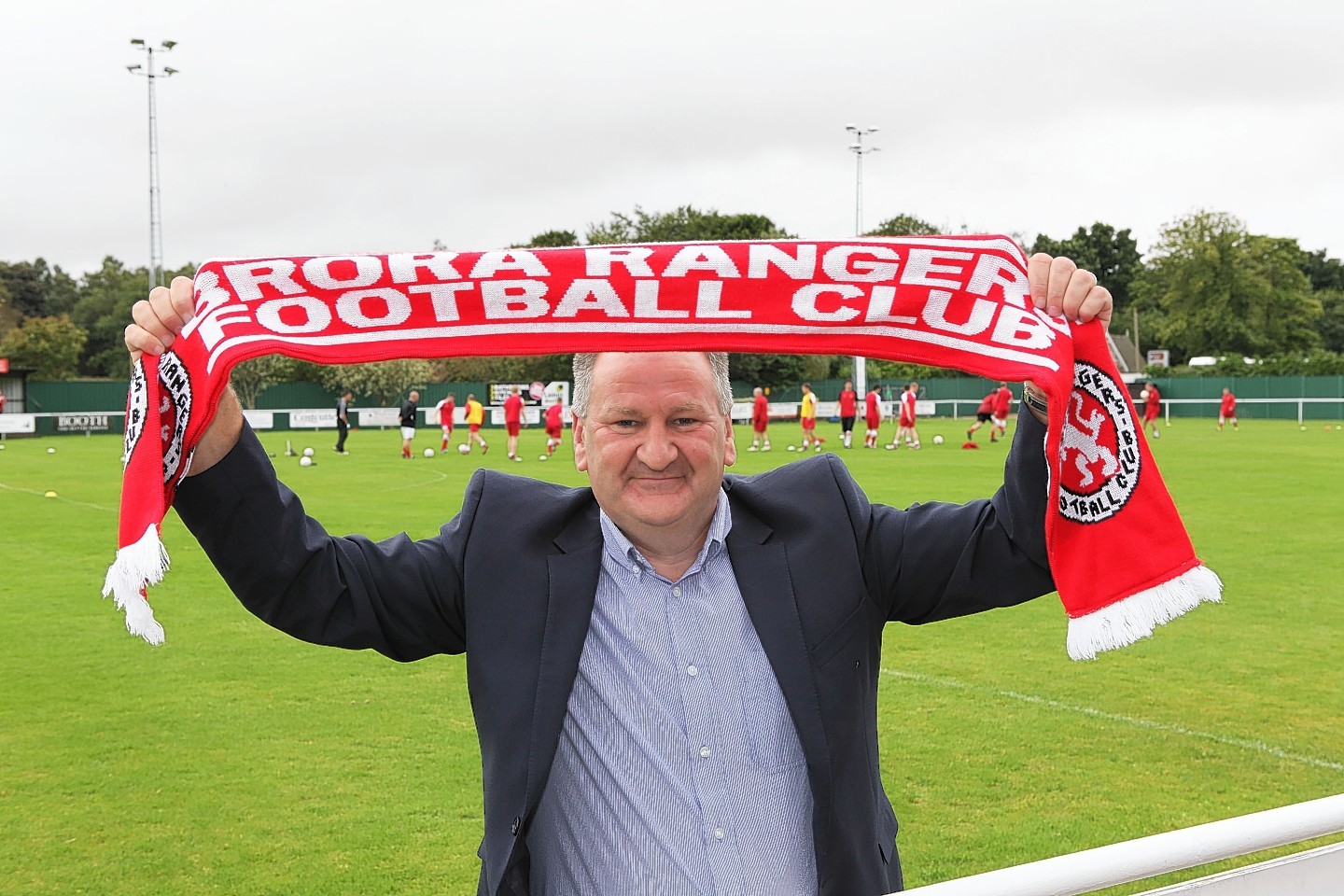 Brora Rangers club sponsor Ben Mackay will be doing everything in his power to get back from a business trip to the United States in time to attend Saturday's SPFL pyramid play-off final against Montrose at Links Park.
The 52-year-old, who was born and raised within yards of the Sutherland club's Dudgeon Park ground, believes the whole town is right behind the Cattachs in their bid to move into League 2.
Mackay said: "I plan to have everything tied up from my business trip in time to allow me to fly out of Houston on Friday. I will arrive in Aberdeen at 1pm on Saturday, leaving me time to make it to Links Park for the kick-off.
"Saturday's game at Montrose is the biggest game in the history of Brora Rangers and being involved in the play-off final is a very proud moment for the club.
"Everyone in the town – the committee, the players and the supporters – will be 100% committed to going up. Everyone is behind us in our quest. If we don't win promotion to the SPFL, we will be gutted.
"Our supporters enjoy an away trip, we saw that when we all went to Meadowbank to play Edinburgh City in the previous round.
"We are expecting three bus loads, as well as a convoy of cars, to leave the village on Saturday to head for Links Park. I'm sure we will have a fantastic support."
Mackay believes his club's 1-0 lead from the first leg could prove crucial.
He said: "We are going into the second leg with a 1-0 lead, although it could have been even more. But we'll have Andrew Greig back from illness and his pace – and that of Zander Sutherland and Steven Mackay in attack – should make all the difference.
"We haven't lost a game away from home over the last two seasons, in fact we actually like playing away matches as it suits us more when teams take the game to us. I don't think Montrose's artificial surface, or the environment, will hold any fears for us.
"It is they who need to score two goals against us to go through and I am convinced we can score there.
"It has become very seldom that we don't score in a game, so my prediction is that Brora Rangers will be in the SPFL after Saturday's match."