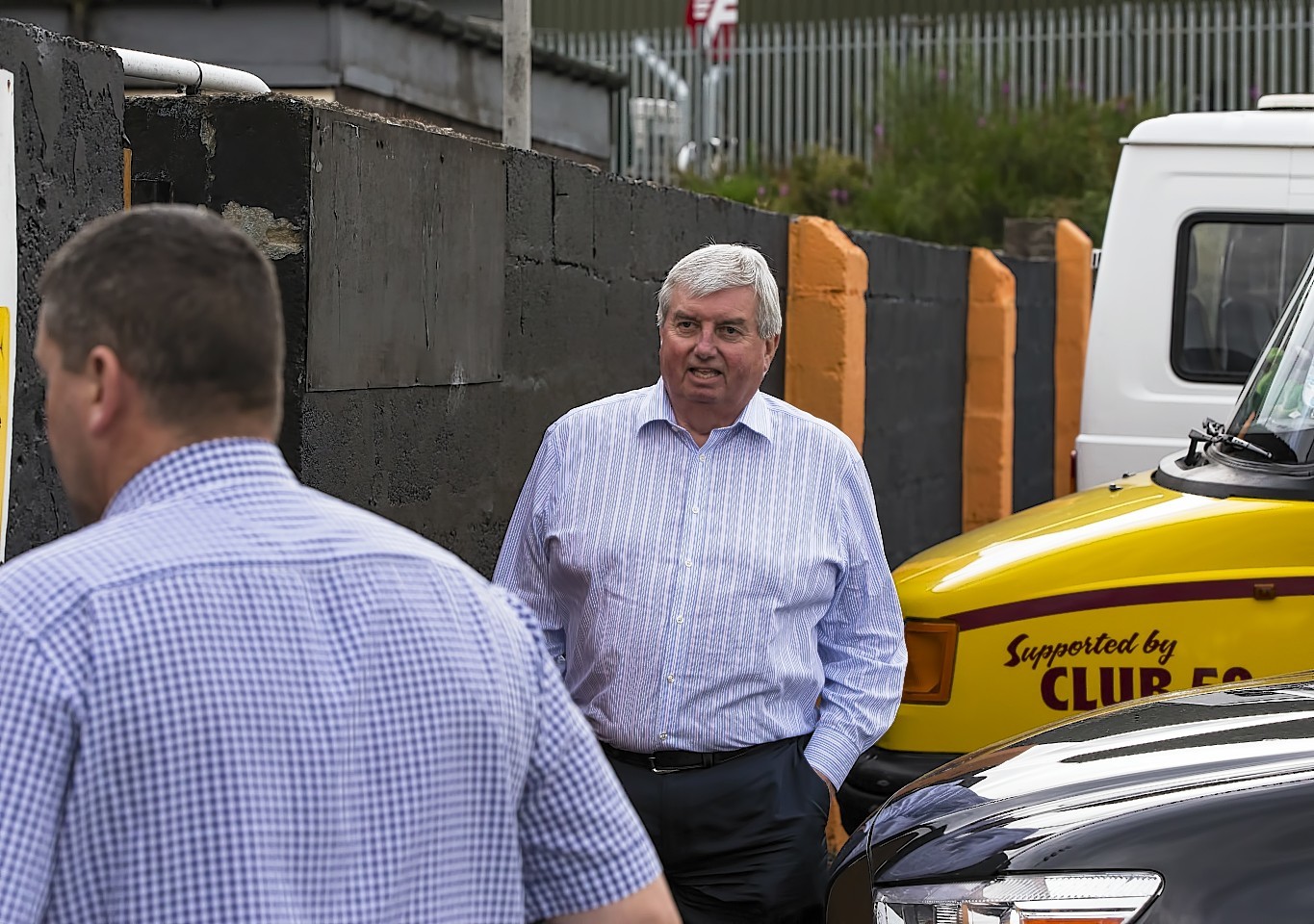 A beleaguered Highland League football club entered a new era last night after a major shake-up of its board.
Rothes FC has overcome its troubles, after it emerged this summer that it could be forced to wind-up due to an unpaid tax bill of more than £30,000.
But local millionaire Richard Forsyth stepped in at the 11th hour to save his beloved club and last night he was made honorary president in recognition of his commitment and dedication.
At an emergency general meeting last night, the club's other new board members were decided last night – paving the way for the team to get back to focusing on their game.
Iain Paul was appointed chairman with Brian Cameron as his vice-chairman, while Mr Forsyth's son, Richard junior, was instated as treasurer. Andrew Simpson will retain his role as club secretary.
Mr Forsyth sen had warned last week that if the Speysiders had not voted in favour of "sensible" and "balanced" office bearers, he would have walked away – essentially consigning the club's 77 years in Highland League football to the history books.
The businessman – who owns Forsyths Fabrications – stepped in with more than £20,000 down payment to stop HM Revenue and Customs moving to have the club wound up, but warned last week he would not throw money into a "black hole" and would only continue to support it if positive steps were taken to ensure its future.
And last night his efforts were formally marked, as Mr Paul's first order of business as chairman was to offer him the position of honorary president.
Mr Paul said: "I'd like to take a minute to acknowledge two pretty special people in the room – Richard Forsyth senior and junior.
"If it wasn't for their timely interjection, we wouldn't have a football club.
"I personally would like to say thank you formally to them for saving our bacon."
Mr Paul added that together the committee and everyone associated with the Rothes community would "improve results on and off the pitch."
"This is one of the proudest days of my life," he said.
"Our focus has got to be to move forward and I would urge you to look forward and stop speaking about the past.
"This committee will be open and honest at all times, no secrets."
Mr Forsyth sen told the 75-strong crowd: "Nobody wanted to see the club go down and that was good enough for me.
"The committee you have picked seems pretty sound to me and we will honour what we said.
"Forsyths will put in a substantial loan into the club to give you some breathing space to get this club back up and running."
Just two of 16 positions on the committee remain vacant, and the new board will preside until the club's annual meeting at the turn of the year.