The Highland League footballer whose horror penalty miss has gone viral online reckons his career as a spot-kick taker could be over.
Brora Rangers' star striker Steven MacKay was filmed by the Press and Journal sending his 70th minute effort sky-high in last weekend's match against Deveronvale.
The footage of his shocking attempt on goal has since been seen across the globe – with many questioning whether it could be the worst miss of all time.
Fortunately for the Brora skipper, his team still won 2-0, with the prolific forward netting the second goal.
@pressjournal @brorarangers @SHFLfb these 2 seem happy enough after @cuptie_mackay10 penalty!!?? pic.twitter.com/CB7YMnWwKP

— Dale Gillespie (@13DaleyG7) November 9, 2015
Confirmation that my penalty has finally landed ? I owe @DeveronvaleFC a new ball @pressjournal @SHFLfb https://t.co/iHuhBcpZmt

— Steven Mackay (@cuptie_mackay10) November 9, 2015
But the winning strike has been completely overshadowed by the ballooning penalty kick. MacKay told the P&J yesterday that he could not fully explain what had happened, but says his right foot slipped as he planted it to strike the ball with his left boot.
And the ball then came off the right leg and flew high to the left of the posts.
He said: "It's fair to say that the boys gave me a fair bit of stick after the match.
"It was awful. I knew it was bad but I didn't realise how bad until I saw the footage back."
He added: "I think it'll be a while before I'll be taking another penalty after that.
"I missed one last week too, the keeper saved that.
"I must be right at the back of the queue now."
MacKay has been one of the most prolific forwards in Scottish football in recent seasons, scoring 55 goals last season alone as he led Brora to the Press and Journal Highland League title.
But the former Ross County player is concerned that his miss-hit might overshadow his other goalscoring achievements.
He said: "I've scored 144 goals in 140 appearances for Brora but I think I'll forever be remembered for one of the worst penalties of all time."
MacKay said he was in "illustrious" company after his miss was compared to failed efforts by the likes of David Beckham, John Terry and Roberto Baggio.
An online poll on the Press and Journal website has so far found that the public believe MacKay's effort was even worse than those of the legendary misses.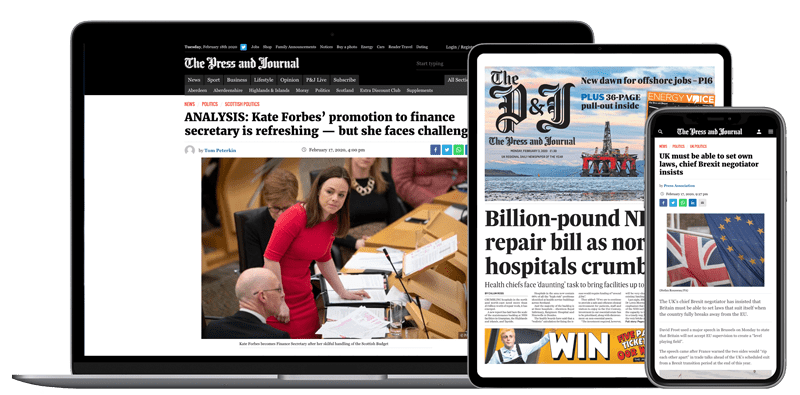 Help support quality local journalism … become a digital subscriber to The Press and Journal
For as little as £5.99 a month you can access all of our content, including Premium articles.
Subscribe