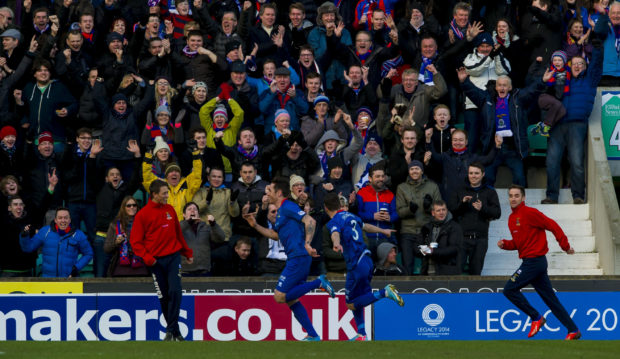 Today marks five years since one of Caley Thistle's most memorable victories, coming from 2-1 down with nine men to defeat Hearts on penalties in the League Cup semi-finals.
Here, three players who had key roles that day, Dean Brill, Josh Meekings and Nick Ross, take us through the game, its emotions and their own personal experiences of an unforgettable day at Easter Road.
Dean Brill: "We were in a good place and had a settled side. John Hughes hadn't been there long after Terry Butcher left and the build up was pretty standard.
"It was a positive for both clubs and a great opportunity for a club like Inverness. Hearts were in a bit of a pickle, so it was a bit of light at the end of the tunnel for them. That's why cup runs can be great for teams, as it's a relief from the league.
Nick Ross: "It got to the Wednesday or Thursday and I knew I wasn't playing. It was gutting, probably my lowest I've felt in football. Gary Warren text me and said 'don't worry about, you will get your chance'. The way John Hughes did things, you didn't know until the day of the game if you were on the bench. I didn't know until an hour and a half before the game when I saw the shirts up in the dressing room.
"It was one of the biggest games in the club's history and I was desperate to play. I thought I had a chance. Being from Inverness, it would be the perfect game to play in. I didn't know if I was going to play at all. Once I knew I was on the bench I could relax a bit more.
Josh Meekings: "It was a typical semi-final. It was tight and not much was happening in the first half, with both teams trying to keep the back door shut. No-one wanted to concede the first goal.
DB: "We were very strong defensively and it was something we prided ourselves on. We had that bit about us when we went in front in games – we had it in us to ride it out.
"I think it was one of Greg Tansey's first games back and he scored a screamer of a goal. It was going to take something special like that to open the game up.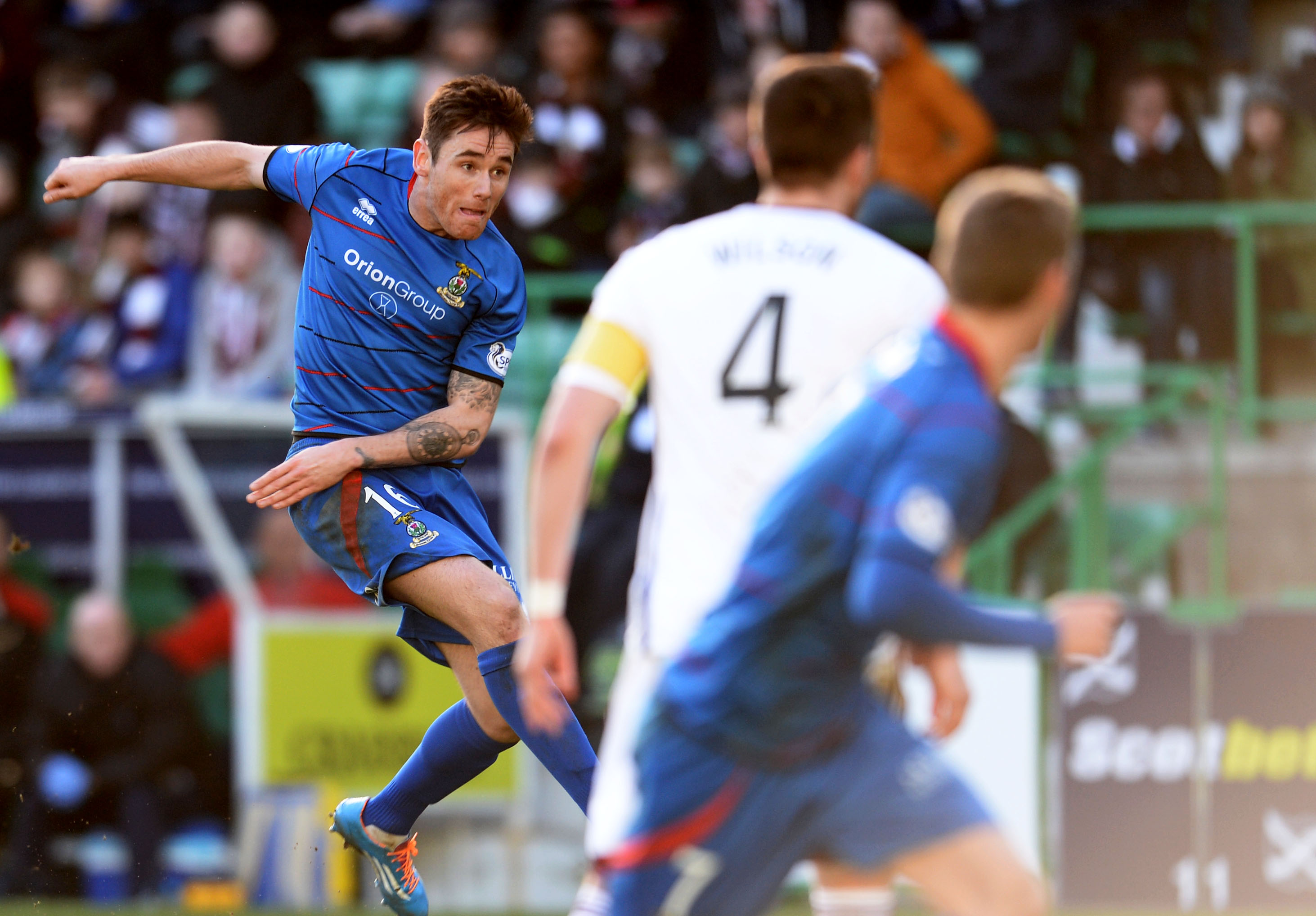 JM: "That first goal from Greg – I can remember the roar and the thud when it hit the net. It was a bit of magic and the game just came to life. Our crowd got a lift and their fans tried to get their players going.
DB: "What followed was a mad 10 minutes, that's the only way to describe it. Gary Warren, bless him, we know the history with him now missing cup finals. He gets sent off then the free-kick goes in. You're thinking 'right OK, what happens next?' then it happens again.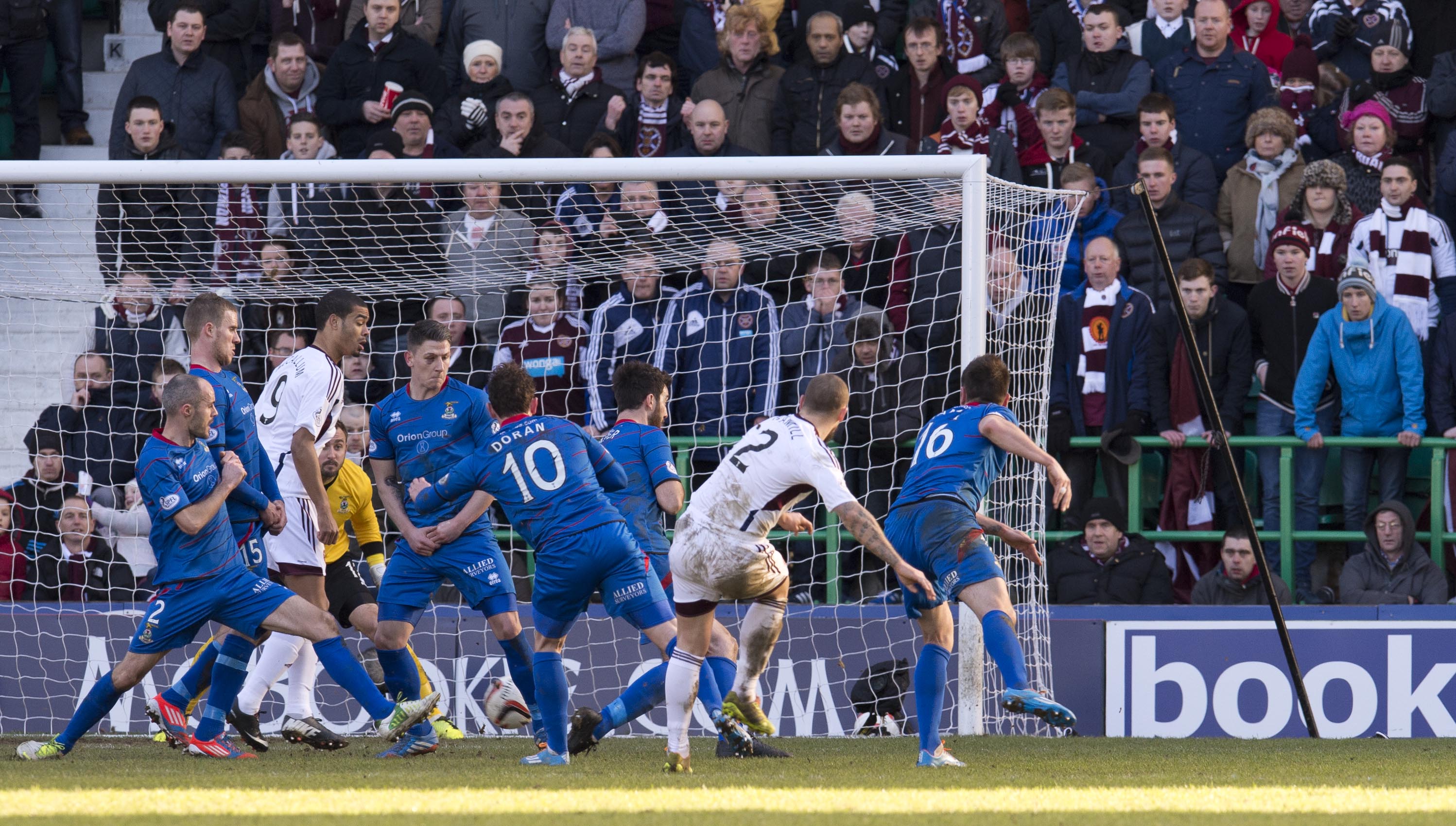 "That goes against us then Josh gets sent off. It was crazy. That was us left with nine men on the pitch. It ended with Ross Draper and Carl Tremarco at centre-half and it was all hands to the pump.
JM: "Gaz had given away a free-kick, got sent off, then it deflected off Drapes and they scored. Then I get sent off and he (Hamill) puts it in the top corner. You think it's going to be one of those days. I had the header just after it and you think there goes your chance.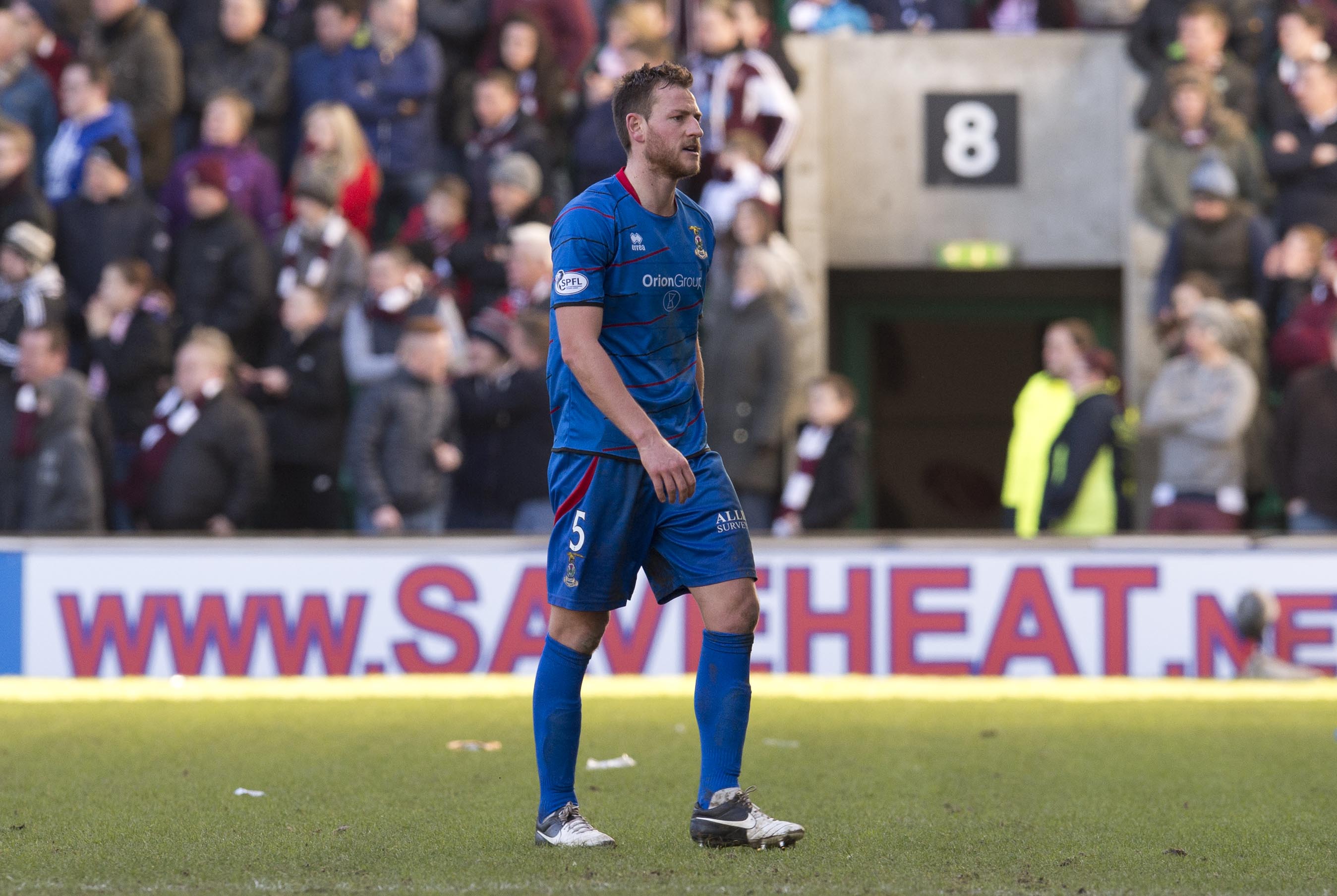 "When the referee gives me the red card I turned away, as I thought it was going to be a yellow. It was cynical and I knew what I was doing. I look like I'm laughing but it's because I couldn't believe what had happened. He thought I'd gone in high and stamped on the player, when all I'd done was put a leg across to trip him.
NR: "They scored again and again; I remember John Hughes saying to me with a minute or two to go that I'd be going on. I remember thinking 'what's the point? I'm not even going to get a touch'. I thought I had to try and do something.
"Josh got sent off just as I came on – I'd had a few touches to get settled in and he was off. They were comfortable and had their fans behind them. They were on a high.
JM: "I went in to the dressing room fuming, as I couldn't believe what had happened. (Kitman) John Docherty was in there and he told me to calm down and go watch the rest of the game with Gaz in the referee's office. I didn't want to watch it as I thought I'd let everyone down.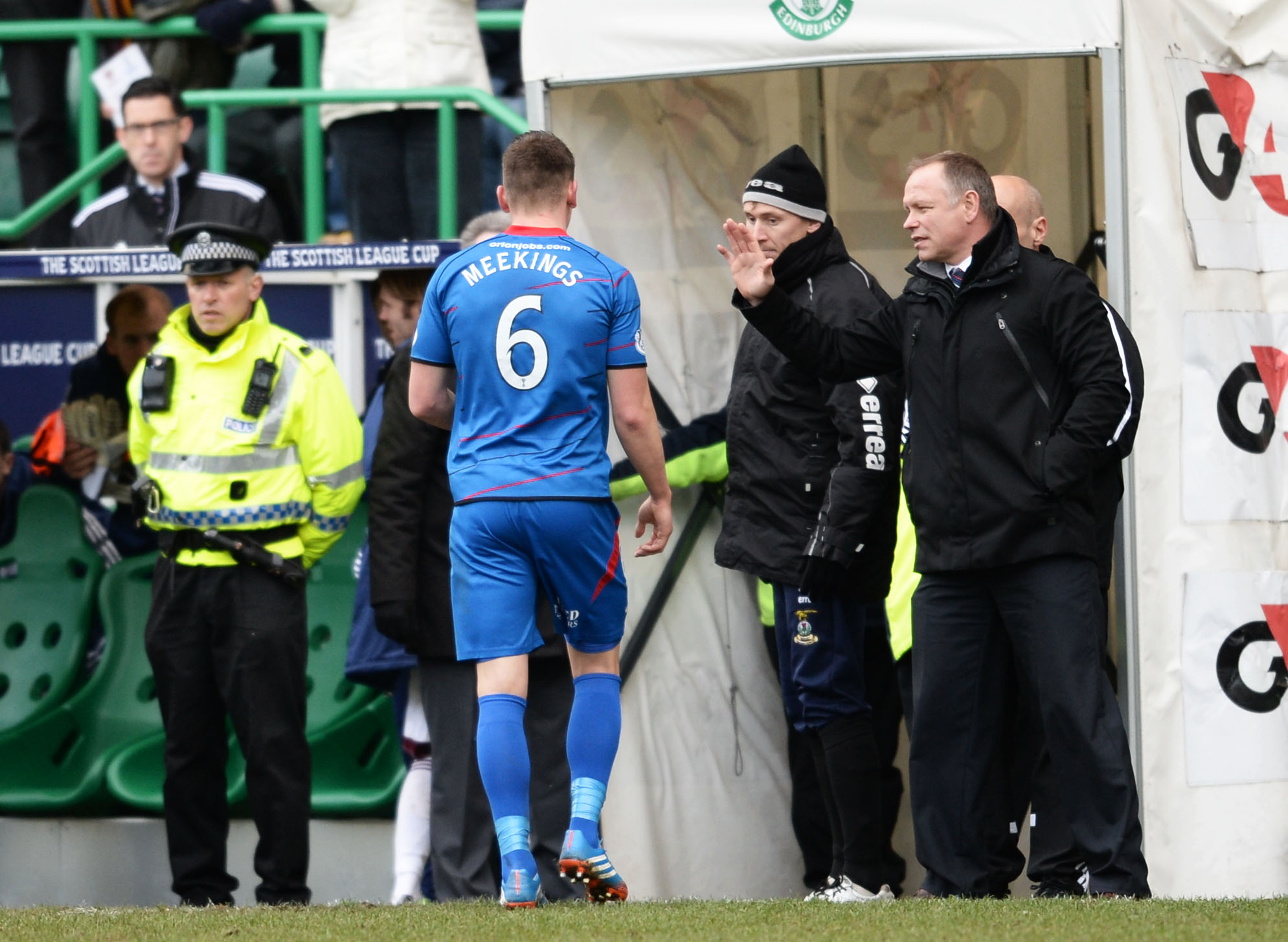 "You hear the crowd every so often and wonder what was going on, whether there had been a goal or not. I went and sat with Gaz for the last 10 minutes and it was overwhelming.
"I remember being sat there with Gaz hoping and praying something would happen. Then Nick popped up and the room exploded. If they had a camera in that referee's room, I don't know what would have been seen. We were going mental. Once Nick scored, you got the feeling that the boys had dug in for that long, that maybe we were going to do it.
DB: "We knew we had players up top who could score. Who better than the local lad, Nick Ross, to come up and score the equaliser. When things like that happen – going down to nine men and 2-1 down – you just think it's got to be our day. It gives you that impetus. You can't come back from a goal down and with nine men and not win it.
"We had that steeliness about us. They missed a few chances and become desperate – that might have swung it our way. With momentum, it doesn't matter how many players you've got on the pitch. You've got extra belief that it's written in the stars.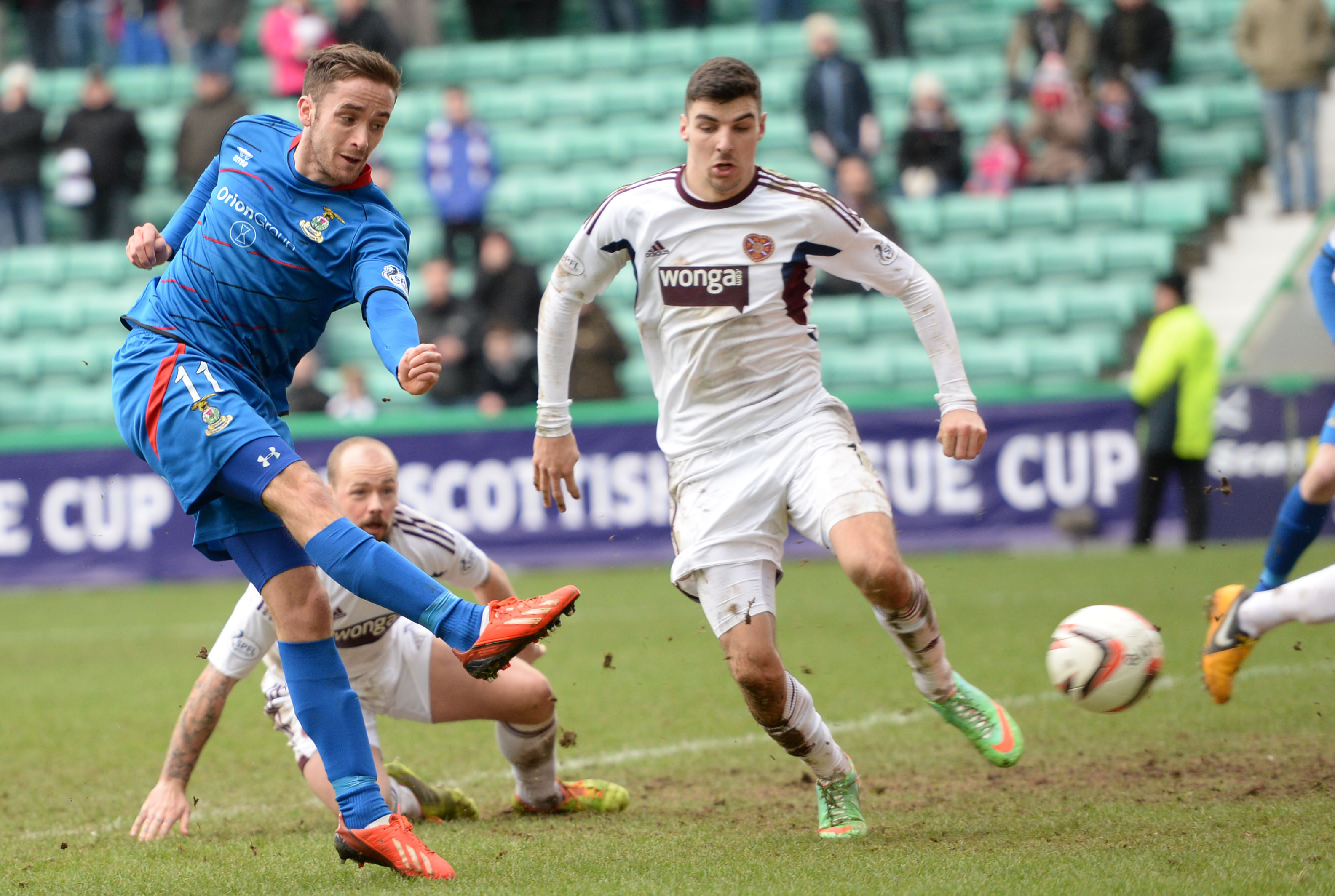 NR: "I have watched it so many times. I don't really remember much of it as it happened. James Vincent hit a cross into the box – there were Hearts players tackling each other in the box, bodies flying into each other. It was carnage.
"I stretched a bit and took a decent touch but to this day, I don't know how I got it in. I got it towards goal and thought it must have hit the goalkeeper and gone in. I just tried to get it on target and maybe get a chance for myself or someone else.
"I remember running towards the crowd and it was a bit of a blur. It's one of the loudest noises I have heard from our fans. I spoke to people who were at the game and said they'd never experienced celebrations like it; folk were tumbling over each other from five rows back.
"It happened so fast but you couldn't really get carried away with it, as the whistle went straight after and we'd got another 30 minutes left. You could tell that goal deflated them; they thought they had won it. I remember Jamie Hamill made a gesture to our fans saying '2-1' and thinking the game was over.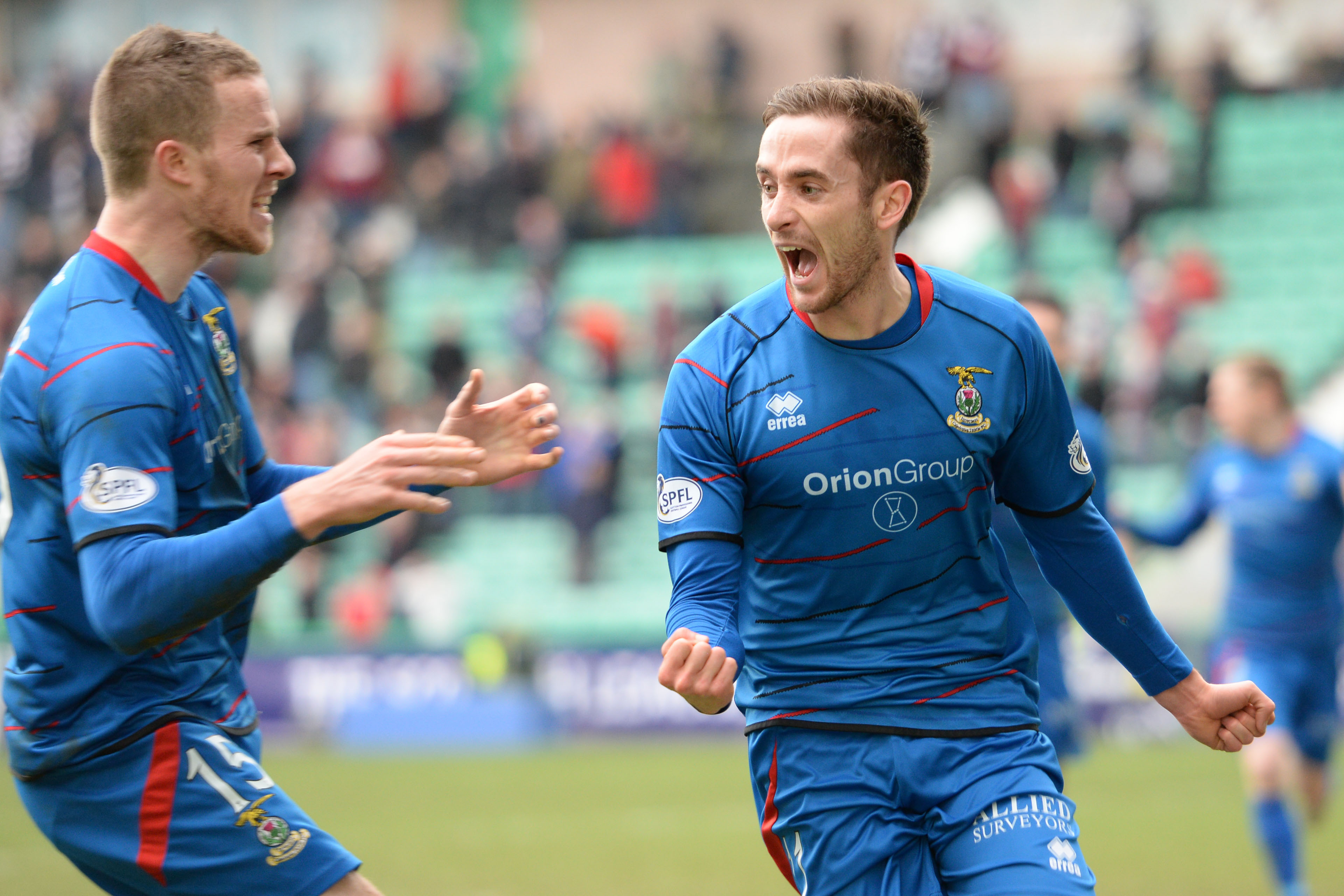 DB: "It was about patching boys up physically, because we knew we'd have to defend. It was a case of riding it out because we knew the momentum had swung our way. Sometimes when that happens the stuffing gets knocked out of the opposition and I can't remember it being tin-hat time. They would have been thinking where a goal was going to come from and penalties does start creeping into the mind.
NR: "They seemed dead on their feet. We were sitting back most of the time but still had a few attacks with nine men. They had one big chance when their striker (Paul McCallum) missed and I thought it was our day. Nine times out of 10 he scores that. The second half of extra-time we were really comfortable as they had run out of ideas. They had no purpose in attack. Big Drapes was at centre-back with a cigar out and strolling it.
"We'd gone from being down and out with nine men to being comfortable in extra-time. We soaked it all up. The team were still on a high from my goal and we thought we're never going to lose it now.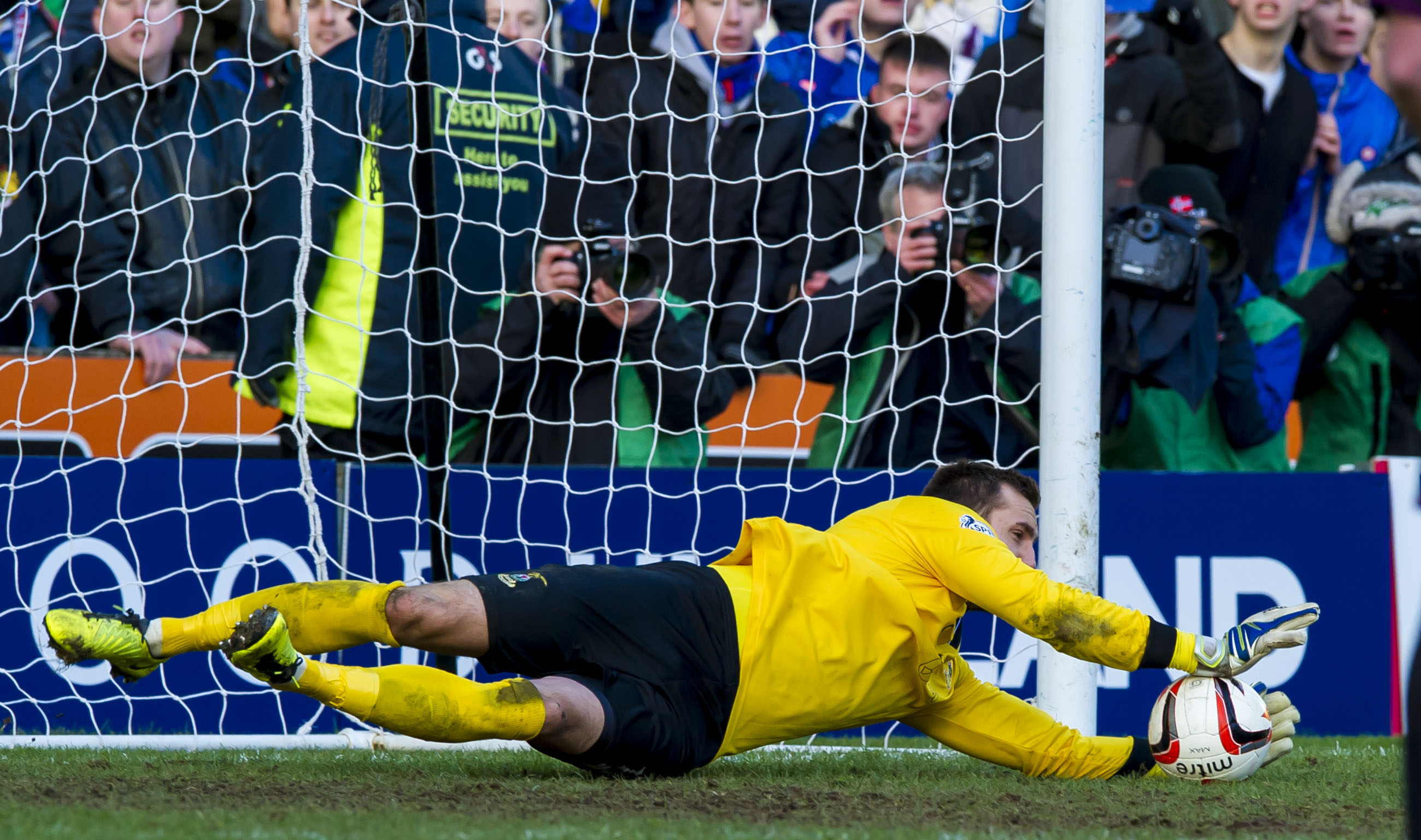 DB: "You always back yourself in a shootout. One thing I remember at the time is that I hadn't been involved in many shootouts. I was thinking I had to make it about myself; 'you have got to make a save'. Without putting pressure on myself, I was telling myself I was going to make a save. I needed to step up and help my mates out. As you get older and look back, you keep hold of moments like that as they don't come around very often.
"I've always been a funny one with penalties. You can research and have an idea where someone is going and there can be patterns. A lot of it comes down to instinct as you deal with shots every day. A penalty is just a shot that comes without the ball moving.
"If I'm being told that he's definitely going right, then everything inside me will be saying that he's going to go the other way. You're fighting two urges then and it's not healthy. Ryan Esson was really good with that sort of thing and knew certain players' tendencies. But it came down to intuition.
"The first one (from McCallum) I held on to and let out a big roar.  The second was from Hamill – he was obviously a feisty character and that was an important moment. He was one of their most experienced players.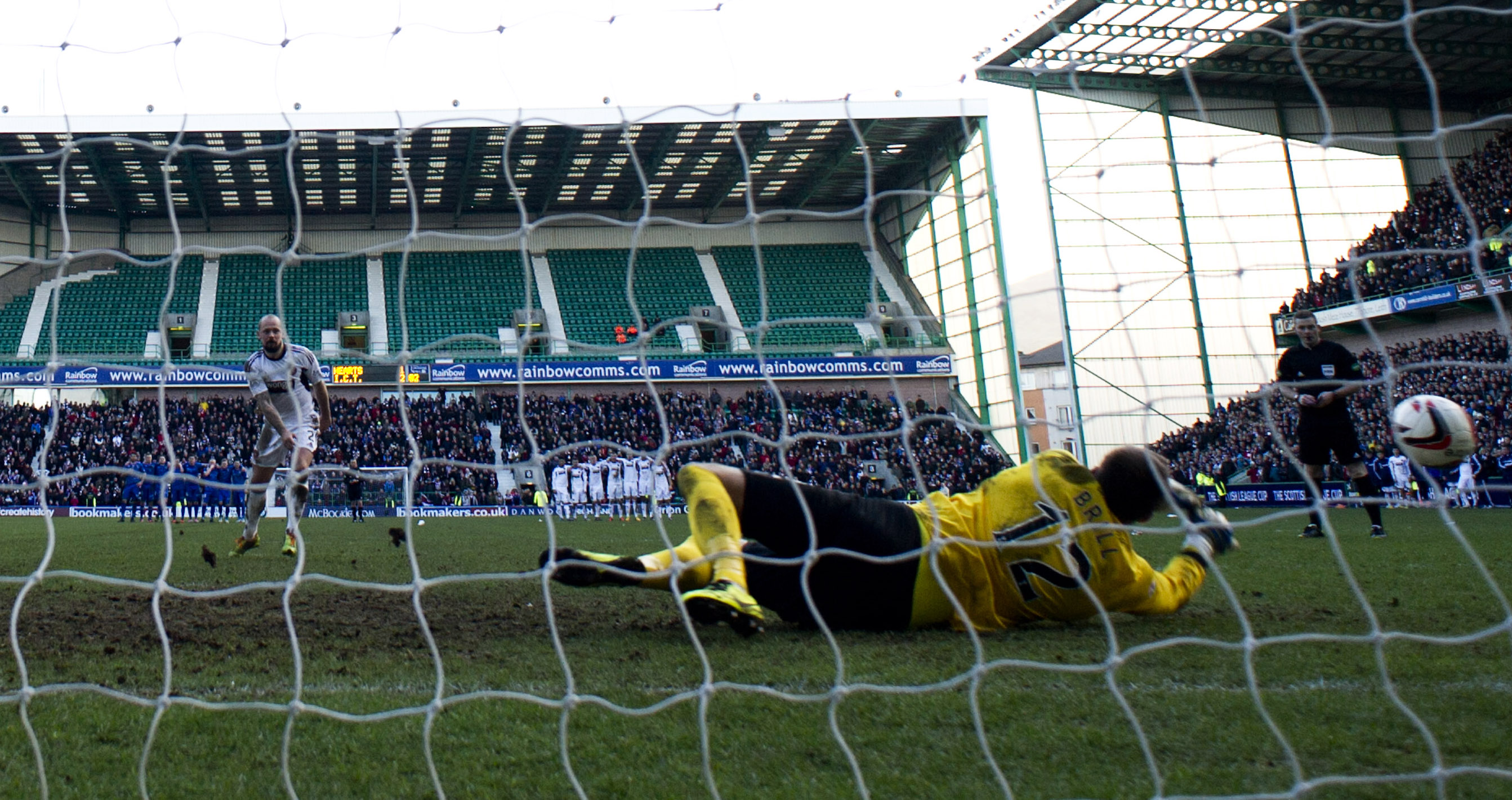 NR: "You had a feeling from them when they were stepping up that they were nervous. We were still so positive. When you've got a goalkeeper saving penalties like that you've got a great chance of going through, so credit to Dean. He was on fire.
"I spoke to Dean and Ryan Esson the week before, as I always had one way I went on penalties. I asked them where it was impossible to save and they both said high down the middle, because no keeper is going to stand still and catch it. I thought walking up that I just had to keep my head down, hit it with power and get a bit of height on it. I didn't catch it well but luckily it was a good bad one, as it went into the top corner.
"I would rather have been involved and miss a penalty than sat back and watch other people taking them. It was the same with the cup final as well. I was on such a high after the goal, I knew I wasn't going to miss.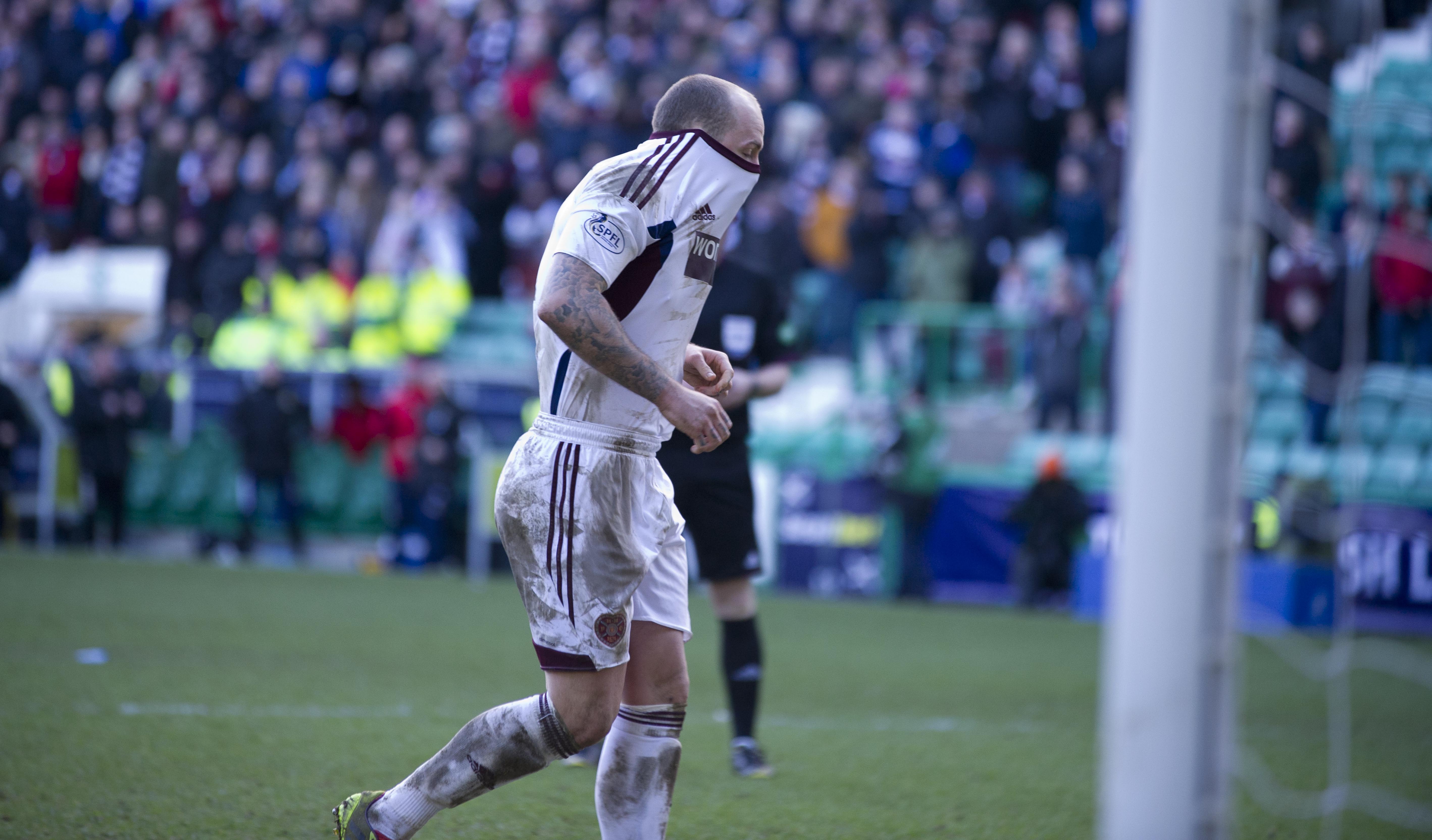 DB: "I remember having the scruffy beard – it was Beards for Bairns at the time – and Ross Draper had one as well. It was that bit of luck we needed and you start thinking to yourself about the big moments in your career. You can feel it coming.
"It was in front of our fans, which was great. Ross Draper, with his big bandy legs, steps up and rolls it in the corner. Gary Warren comes running out of the tunnel and Ryan Esson comes up behind me, picks me up and dumps me on the pile. That squad had character and it was a great bunch to play with.
NR: "Drapes was walking about casually in extra-time – he was so comfortable. I knew he would score the penalty, it was gearing towards that. When he strolled up to it I thought 'oh no, you have to score now!' but it was the perfect way to end the game.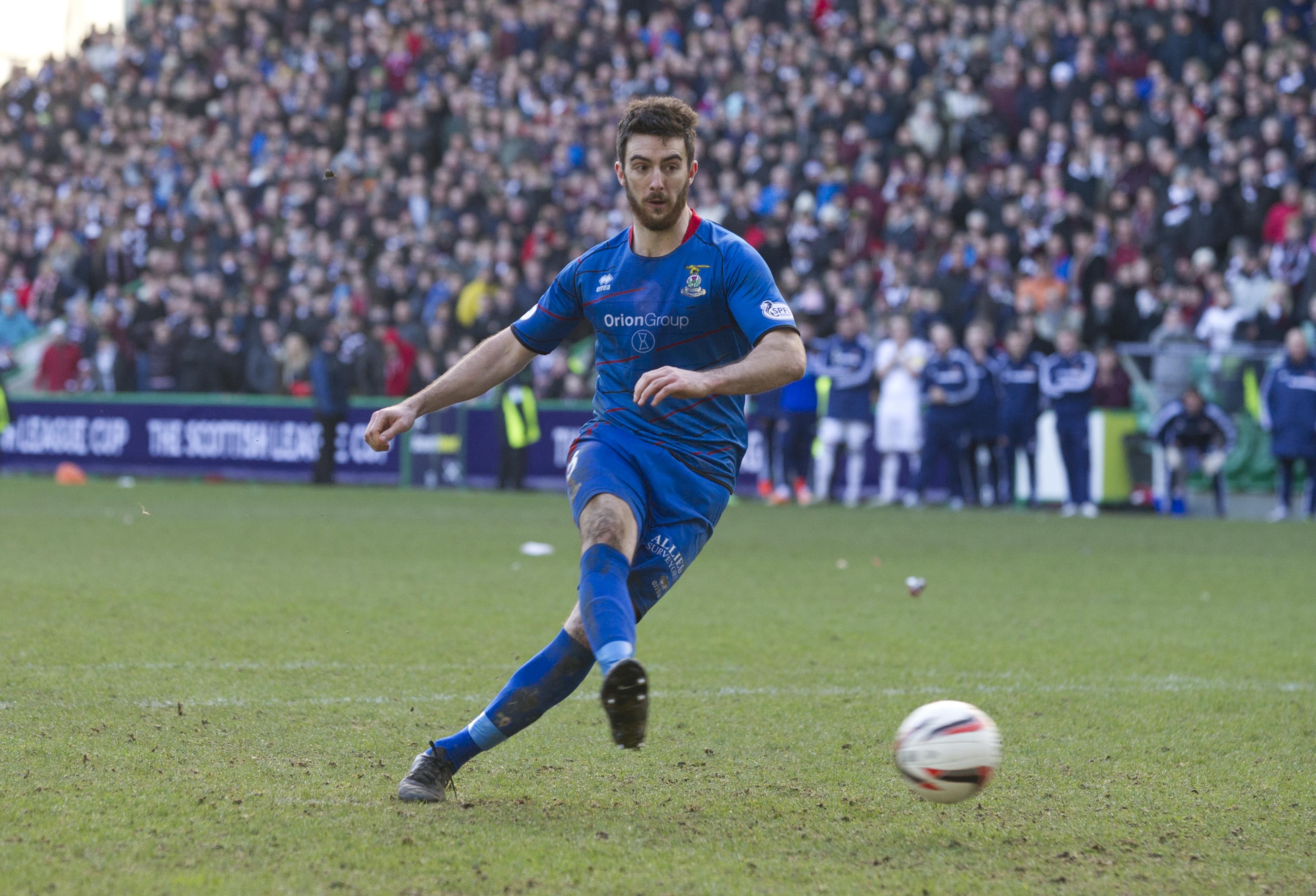 JM: "Ross Draper slotted it away and Gaz jumped on me, before sprinting out on to the pitch. He left me! Doc told me not to go out, as we might get my red card rescinded, so I was obviously delighted and wanted to be involved but had to wait until the lads came in.
"I speak to Brad Mckay, Kevin McHattie and Callum Paterson, who all played in that game, and when I knew I'd be talking about this game I sent them a highlights clip to our group chat.
NR: "The fans were going crazy. We had a great time on the bus back and went to the social club afterwards. It was unbelievable to share it with the fans. We were a bit disappointed with the final, but to be part of that history in the semi-final will probably be my best moment at Caley Thistle.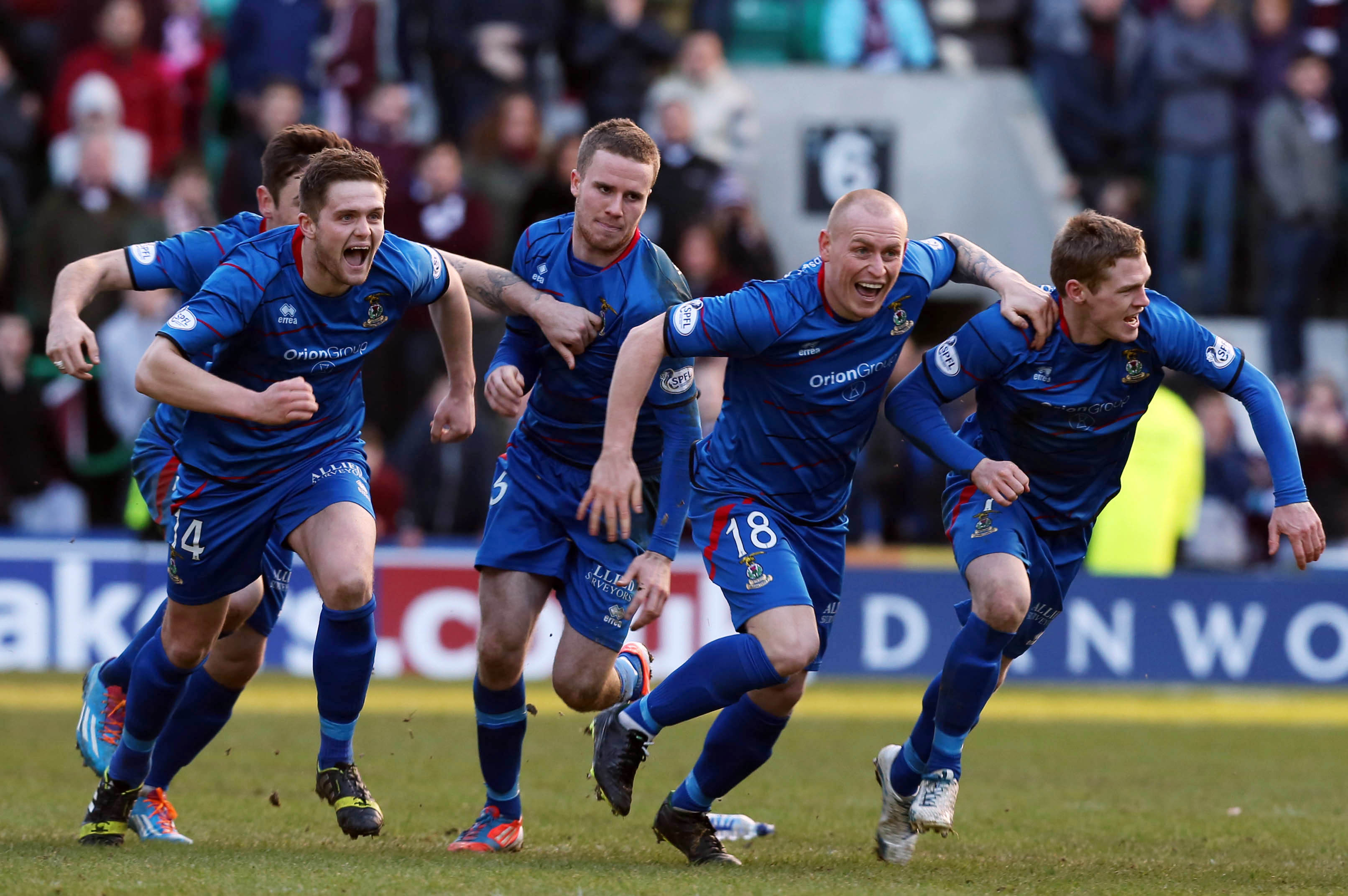 "It was a big game and it meant a lot to everyone but I knew a lot of people at the game. To see them all losing control was special for me. It's difficult to choose between that game and winning the cup, but it's hard to look past that game.
JM: "John Hughes was absolutely crazy. The passion he has for the game is unbelievable. People may or may not agree with how he likes to do things or how he expressed himself but for me, I have never been coached so well. He was so proud of everyone. We looked like we were down and out but turned it round. They had done me and Gaz a favour.
DB: "It was a shame not to win the final and you look back wondering if we used up all our luck in the semi-final. We were in a bit of a transition from the physical team under Terry Butcher to the football team under John Hughes. But it was another great day out and I had friends an family coming up. To lose on penalties was tough to take but maybe we did run out of luck.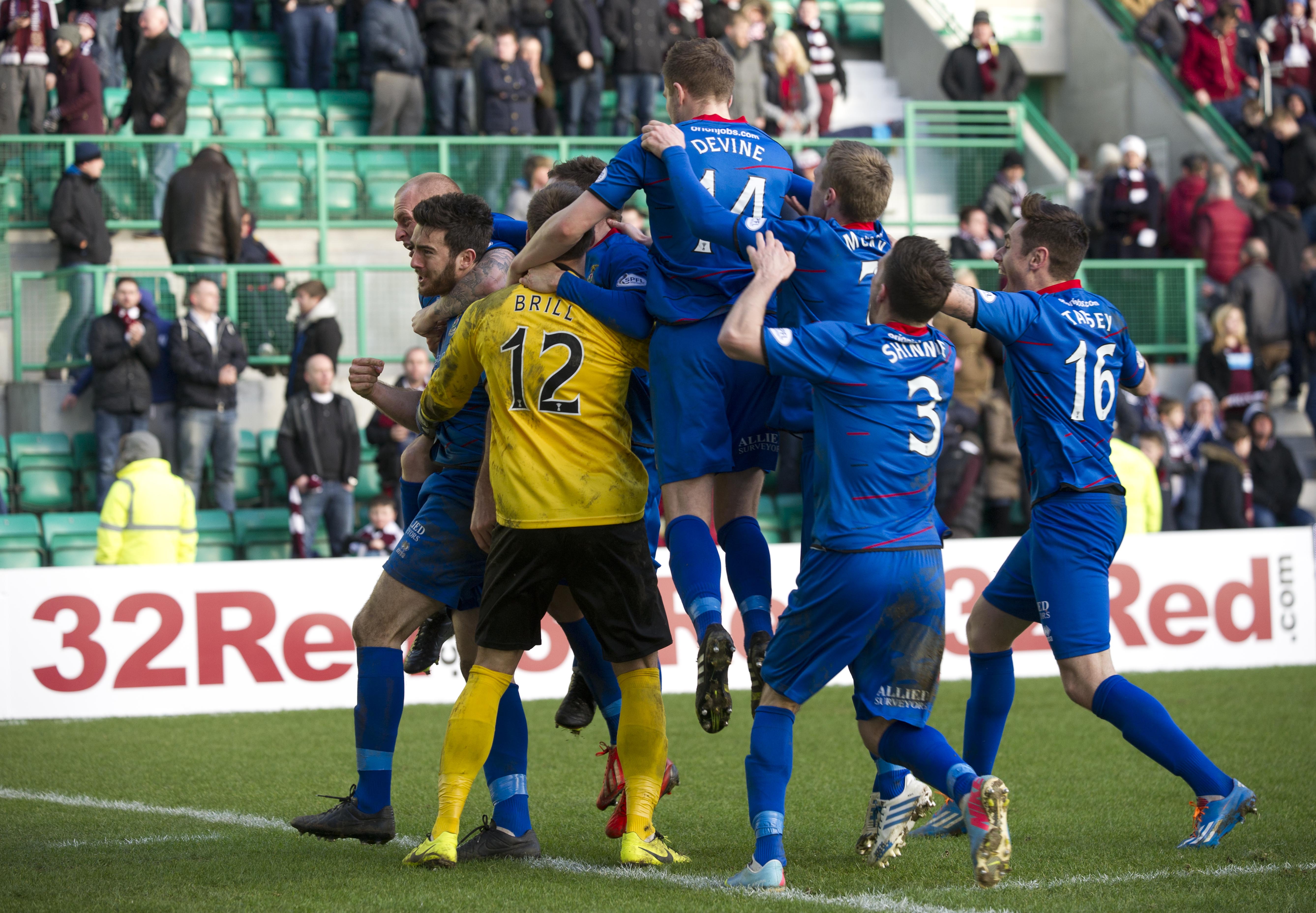 "Getting to the final again a year later was something the club deserved. For us to miss out (on silverware) in that era would have been hard to take. The club deserved it for the way it went about its business for the three or four years previous.
NR: "There were no bad eggs and nobody that wasn't invested in fighting for the cause. If boys weren't involved, they would still back us. It was a big thing for Terry Butcher, to get in quality players but good characters as well. Boys were coming up from England that I'd never heard of that had something to prove. We mixed that with quality players from Scotland, which helped form that dressing room.
"There were no fights or arguments. Winning on the pitch helps with that as well. If you're losing games it's difficult to have a tight changing room but if you're winning, everything is great.
JM: "It's unfortunate it never came to a trophy but for me, it was something I will never forget. It gave us that hunger to win the Scottish Cup and it was with the same core of players we did that. That dressing room was full of unbelievable characters and that started with the manager. There was a massive feeling about the place – the boys were in a different world. Everyone was happy. John Hughes was the big one as he told us to stay mentally strong, think about what you're doing and your team-mates next to you.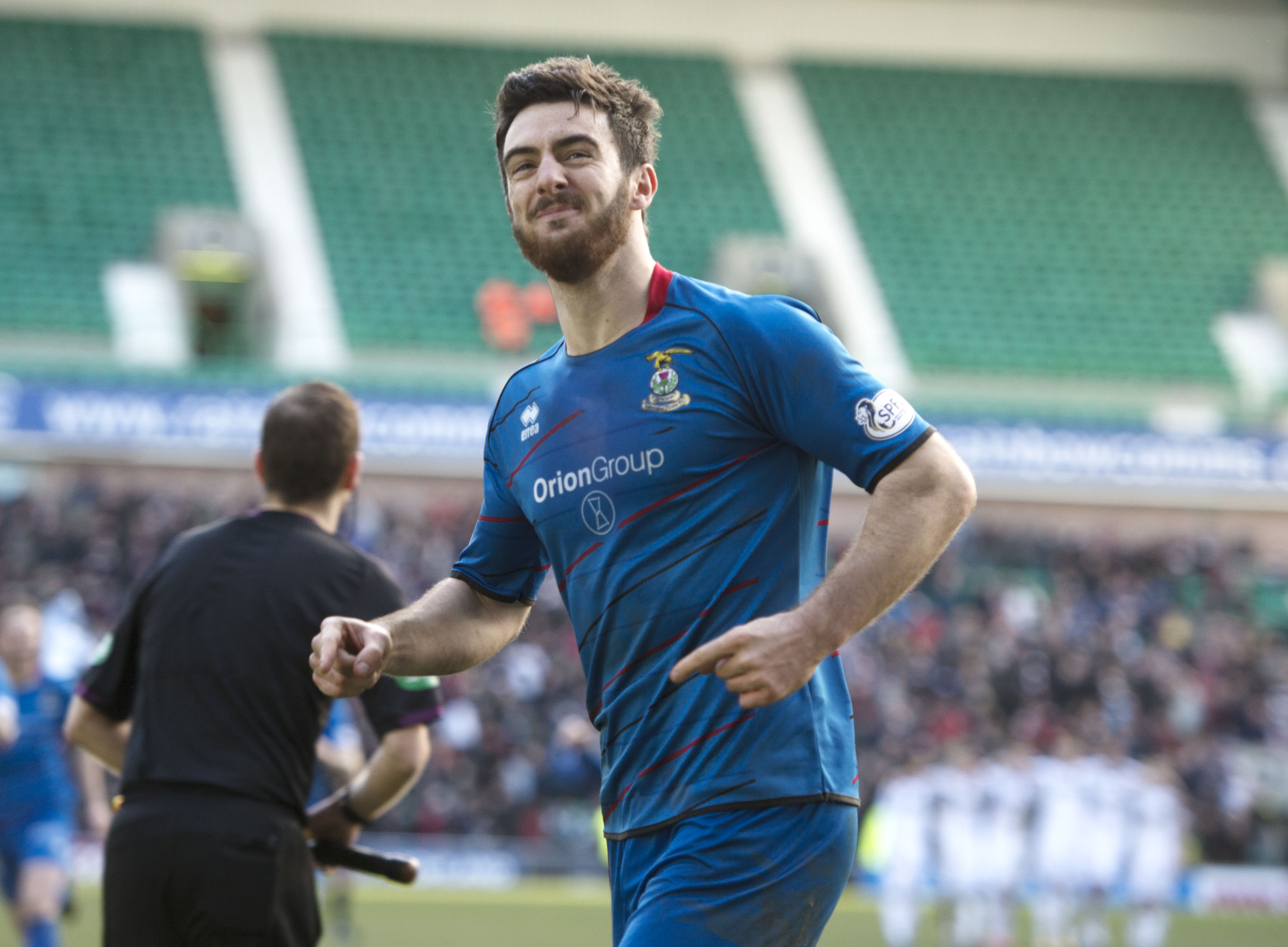 "I've been involved in two semi-finals and luck has been on my side both times. I hope to get back to full fitness and playing my best football, as I feel miles off it just now. I don't want to be looking back at videos when I was 21 or 22, thinking that was my best moment in football. I want something to happen later on.
"With the Celtic game, if I had gone there and then I would have accepted it. I'll never admit to doing it on purpose, because I didn't. You get your body in position to block and I was lunging; the arm was there and I can only think it was there for balance. If it was given and I had gone I would have had no complaints. It will get spoken about forever, I feel, and the way it was dealt with afterwards was too much.
NR: "Someone will tag me in something on Twitter about their favourite goal, or most dramatic ending to a game, or the SPFL account will do a throwback to that game. It's always good to watch it all back and see the celebrations. I forget about games and the way they happen – I have to remember goals as I get so caught up in it.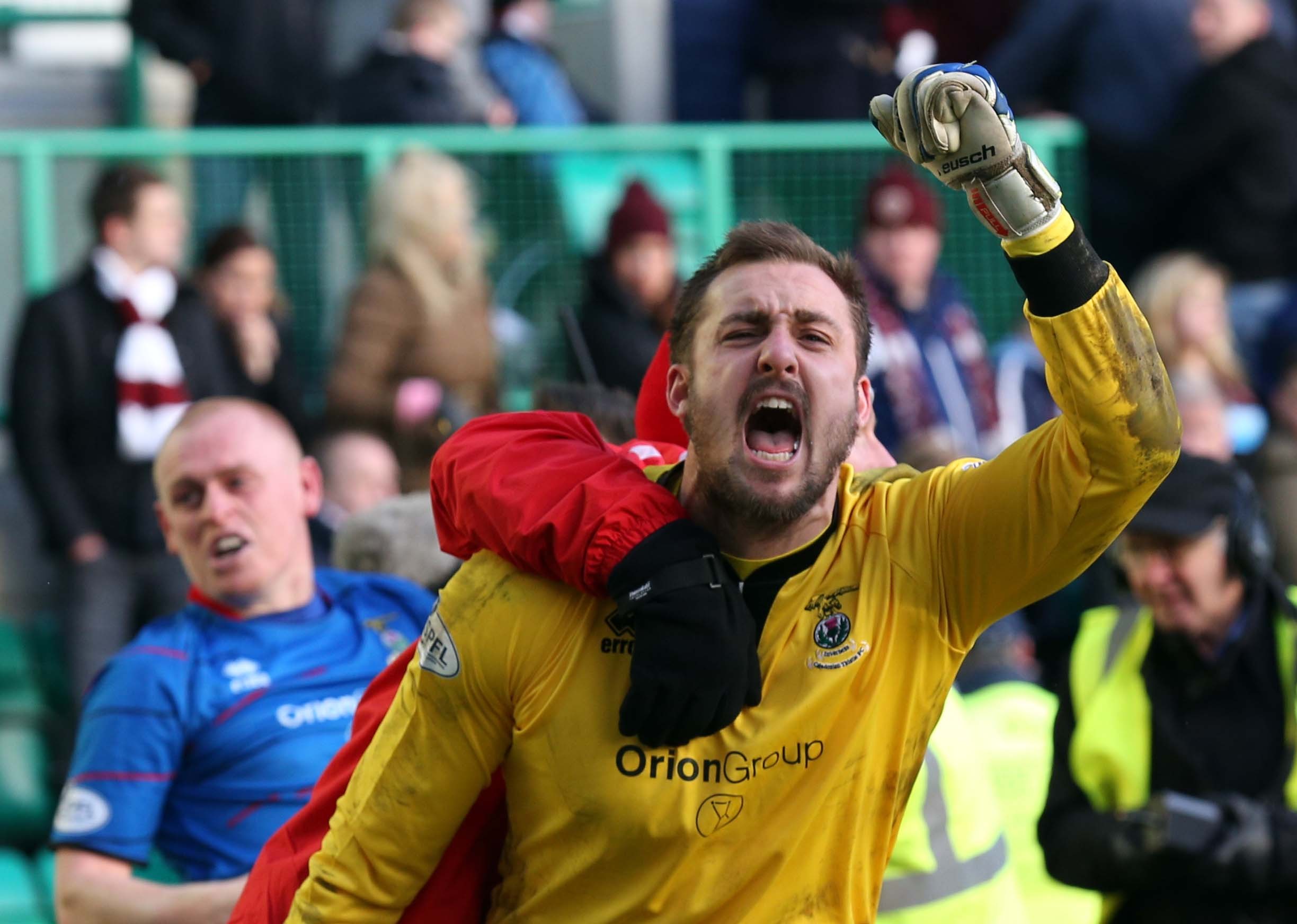 "I hope they get back to the top flight and establish themselves again. The highs will be difficult to reach again, getting to semi-finals and finals, winning the cup and getting into Europe. We had such a close group of boys, on and off the park that helped a lot. It's maybe a once in a career changing room. We won games comfortably, which is not easy to do.
JM: "From where we came from, to be battling it out with the top teams for a few years and fighting for silverware, it was unbelievable. I made some incredible memories I never thought I'd be having. There's not one guy in that dressing room I will forget."