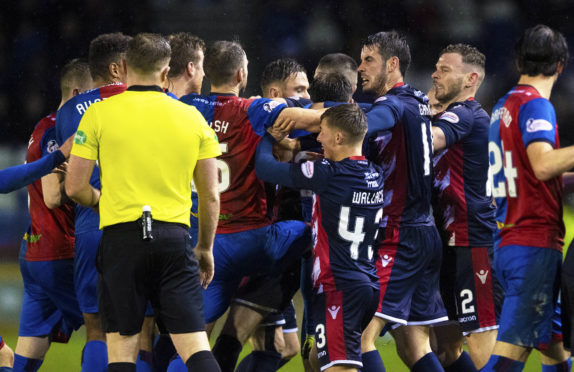 Caley Thistle defender Brad Mckay has accused Ross County's Michael Gardyne of a lack of class over comments he made following the last encounter between the sides in February.
Winger Gardyne branded Mckay a "coward" following a tackle which sparked a late altercation in extra time of the Scottish Cup fifth round replay, which Inverness won on penalties, while the Staggies player also claimed he "schooled" the full back over the two matches.
Mckay says the comments show Inverness got under the skin of County's players, and he said: "I saw the comments and I could easily have responded online and said something back, but it just gets messy.
"It's a lack of class, isn't it? That's what it comes down to and I'm not going to bite to that.
"At the end of the game, he came to me at reception and says 'all the best' and then the next day it comes out that he's saying all this.
"I see him in the shops and he wouldn't say anything to me then, so I just laugh at it.
"Marcus Fraser was giving it big licks when Coll Donaldson was going to take his penalty, telling him he was going to miss.
"It's just mind games, isn't it?
"In the end, we've tucked them away and they couldn't deal with it. We're in the semi-finals of the Scottish Cup and they're not.
"They're playing for the league and we're not.
"The derby is a big one to look forward to and you do get caught up in emotions. Michael has probably been a bit bitter after the game. He had a good game against me the first time when I slipped a few times.
"If this is the last derby of the season, we're looking to put them away again."
Caley Jags are fourth in the table and on course for a play-off spot, with County aiming to extend their lead at the top of the table.
County have won just one of the five encounters between the sides this term, and Mckay feels the gap between the sides in the league does not paint a true picture of his side's ability.
The 26-year-old added: "I think it is important just to not get dragged into a battle with them.
"I think we're a far better footballing team. When we get the ball down and pass it, I don't think anybody in this league can handle us – which we've proven on our day.
"We can beat anybody, but when we get involved in battles with teams it can go either way.
"As I say, if we can get the ball down and play the way we play – passing, attacking football – I think we'll beat them."
Inverness are undefeated in their last five matches, and Mckay feels his side are taking plenty momentum into the derby, adding: "We had the same situation last year with a crazy amount of games over a few weeks. It's happening again.
"Last year, we went on an incredible run and missed out on the play-offs by a point.
"It is just about momentum when games are coming thick and fast. If you get a couple of bad results, you don't really want games coming at you quickly, but we're on a decent run and looking forward to every game.
"We're all confident going into it.
"We said it was massive going into Falkirk game the other day, to stretch clear and almost secure a spot for us in the play-offs.
"It would have been a mountain to climb for Dunfermline to catch us from there.
"But we still have a job to do so it is crucial for us to get three points against County."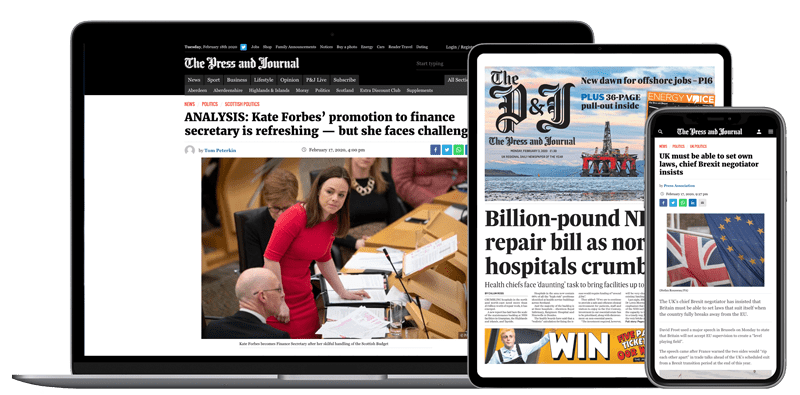 Help support quality local journalism … become a digital subscriber to The Press and Journal
For as little as £5.99 a month you can access all of our content, including Premium articles.
Subscribe