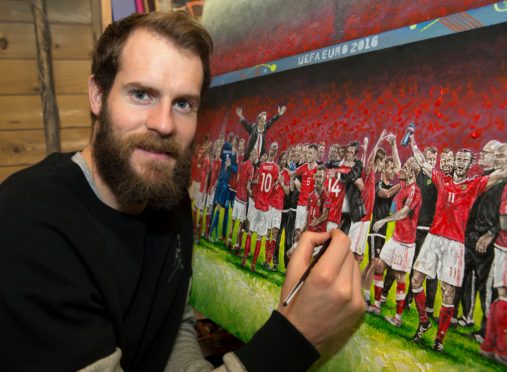 Four years ago, when his time at Caley Thistle was in its infancy, Owain Fon Williams let his new community in on his other talent.
A passion for oil painting, driven from absorbing the world around him, provided a distraction from life's stresses, immersing himself in colour and memories.
Just as his time in Inverness is coming to a close, it is somewhat fitting he chooses to close this chapter with another insight into his creative psyche.
Fon Williams will be in attendance at Picaresque Books on Dingwall's High Street this Thursday, between 7-9pm, where he will meet the public and see first-hand the reaction to his recent work.
He said: "I painted people from my everyday experiences living in the Highlands. Whether it's my next door neighbour, going salmon-fishing every day and coming home saying he hasn't caught anything, or an old man that lives by the Moray Firth and grows his own vegetables.
"One day I was driving to training and saw a guy carrying daffodils and thought 'bang, what a great picture'. It's just things I have experienced in the Highlands and it would be great to have people's feedback.
"I'm massively grateful for the opportunity by the owner, David Duguid. It's really nice to get feedback; it gives me motivation and encourages me to keep going."
This Thursday evening, 6th June, from 7-9pm Im very excited to announce my very first exhibition here in Scotland that hopefully captures the everyday life of the Highlanders.
It will be an intimate exhibition with wine & canopies at @picaresquebooks, Dingwall. pic.twitter.com/m3CVo6yND5

— Owain Fôn Williams (@owainfon) June 2, 2019
His love of art resurfaced while at Tranmere Rovers, when his partner Claire suggested buying paintings for their house and he told her "I'll paint whatever you want".
A Highland cow was his first output, followed by a series of works depicting life in the quarries of north Wales, inspired by his grandfather. When he was selected for Wales' European Championship squad in 2016, inspiration fell into his lap for another unique retelling of their storybook run to the semi-finals.
The hours after training is done are filled with decorating canvases; Fon Williams – also an accomplished guitarist – is a footballer who subverts the expected.
He said: "It's my first time showing my artwork in Scotland. The National Library of Wales bought some of my work and that's one of my biggest achievements away from football. I'm completely self-taught – I've never been to university.
"You hear footballers playing golf, playing on the Playstation, but it's not common having one interested in art. I can waste my life watching TV but what have I got to show for that? I'm grateful it's something people have liked and it maybe opened eyes to different things than just saving a ball."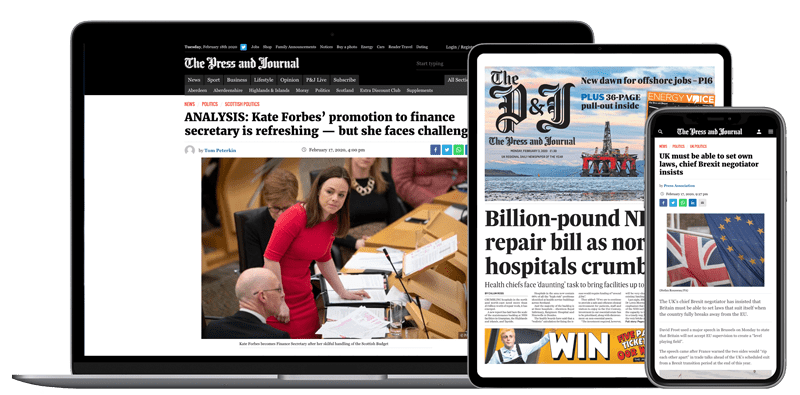 Help support quality local journalism … become a digital subscriber to The Press and Journal
For as little as £5.99 a month you can access all of our content, including Premium articles.
Subscribe