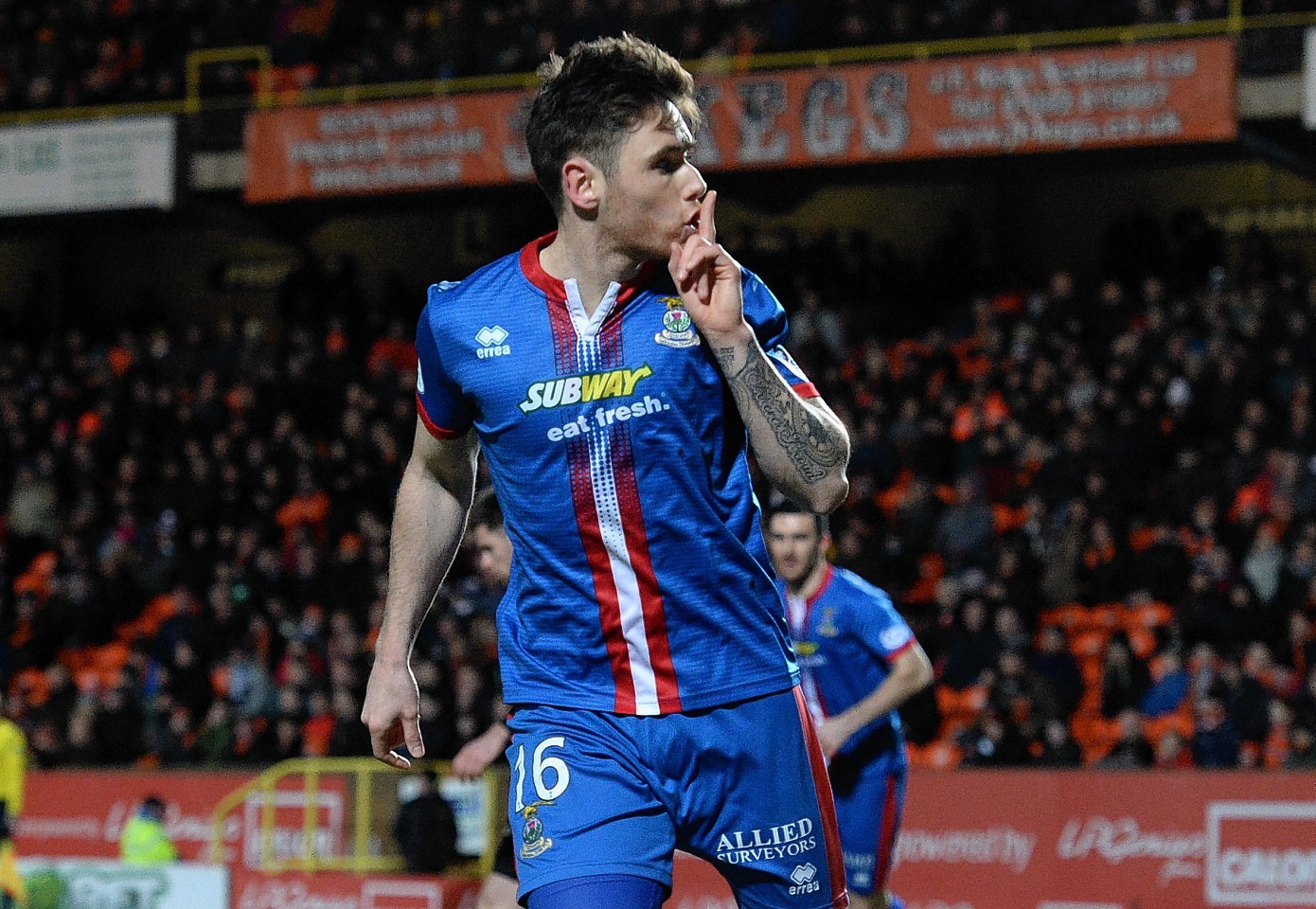 "It has been hell, to be honest."
For the last two years, Greg Tansey has not felt much like a footballer.
Driving up and down the country, visiting surgeons and specialists, lying on hospital beds desperate for some good news. Fifteen years of his career have come to a grinding halt.
He initially contracted osteomyelitis in his pelvis during a 16-month spell out of the game while at Aberdeen, following a botched hernia operation which required a corrective procedure to fix. The illness caused significant pain and left him struggling to walk.
The highs of his Caley Thistle days, in which he became a Scottish Cup winner in 2015, seemed distant. The move to Aberdeen had represented a step up in 2017 but after the problems began, even an ill-fated loan at Ross County couldn't kick-start a revival.
St Mirren was supposed to offer him a fresh start in January this year, a respite after 18 months of a debilitating slog. The relief was brief.
Less than two months into his time in Paisley, the osteomyelitis had returned and he was struggling to walk again. Because his condition was pre-existing, St Mirren were under no obligation to pay for the required surgery. They didn't, leaving Tansey to foot the bill himself.
Since that second operation in May, Tansey did not train with the team. He did not meet Jim Goodwin, who took over as manager in the summer. His time has been spent conducting a pre-season of his own at home in Liverpool, readying himself for his next opportunity.
"St Mirren didn't need me back and told me to follow what the surgeon told me. I've got no ill will towards St Mirren. I understand they need to cut their cloth accordingly; it's just unfortunate the way it happened. But it made my position untenable.
"There were rumours going round about me fighting with lads in the changing room, which was wrong. You couldn't ask for a nicer group of lads – they welcomed me from day one.
"After the way it went on I just didn't feel right carrying on. I would rather not be wasting their time and money as I wasn't 100 per cent into it. I'm not a mercenary; I don't want to be sitting about picking up a wage for the next 12 months."
A severance was finally reached last weekend. The opening Saturday of the season and Tansey was without a club, watching the start of the new campaign from afar.
Retirement crossed his mind. How could it not? You can only tolerate so many gut-punches before you start questioning whether it is worth it.
"When you're going through it, it does make you question 'do I want to do this?' There's always been a burning fire inside me that I'm a footballer at heart and I'll never lose that. But it did make me think twice about keeping playing.
"I'm in good shape and ready to train. Hopefully this isn't the end because I wouldn't like it to be. Hopefully the osteomyelitis is completely gone and I can try make up for the last two years.
"I've felt the stress of it all. It's been tougher mentally than physically. I love training – I'm a workaholic – but it felt like it was slipping away."
He has seen the well-wishes of support, of which he is grateful. The messages from Inverness fans, urging him to "come home" draw a wry smile, recalling the fondest of memories.
Every footballer would love to go out on their own terms but for Tansey, even at the age of just 30, that may be taken out of his hands. A glance at his recent injury record may well put teams off but all he wants is a chance.
No goals so had to make do with rugby posts ??‍♂️ pic.twitter.com/n0gHEu1Inf

— Greg Tansey (@GregTansey) July 15, 2019
"I have earned a good living out of football but I still have to earn a living after it. There's got to be a stage if I don't get an offer, I might have to look elsewhere down different avenues. I've got bills to pay like everyone else and I don't want to dip into the money I've saved.
"I'm fighting fit at the moment but I need to be working. I need to get my teeth into something. I don't want hand-outs – I want to do it on merit."
The presence of his fiancée Victoria has been hugely uplifting; a crutch when he was struggling to walk, a sounding board when he was running out of ideas.
They are due to get married in June next year. The start of this season has been filled with frustration. The end of it will bring untold joy.
"I've still got a lot to look forward to. My missus is a natural planner and is very good at what she does. She could probably do it all in a couple of days! I'm just sort of saying 'whatever you need me to do, let me know'.
"I've got a great family around me. Victoria has been brilliant, constantly pushing me on and driving me forward. After something like this happens, you can either accept it and let it overcome you, or you can attack it head on."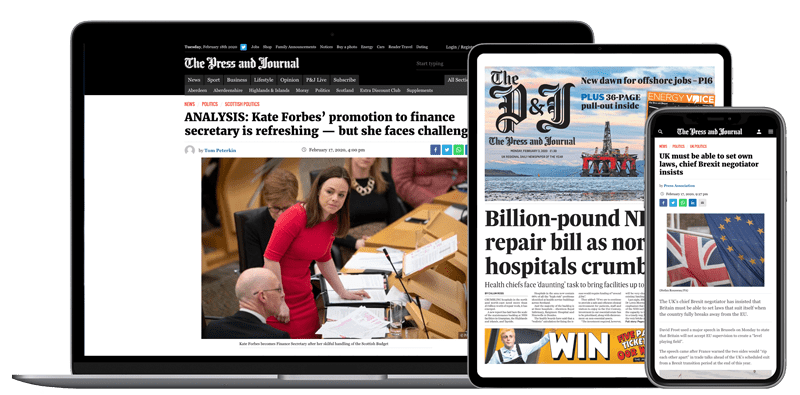 Help support quality local journalism … become a digital subscriber to The Press and Journal
For as little as £5.99 a month you can access all of our content, including Premium articles.
Subscribe