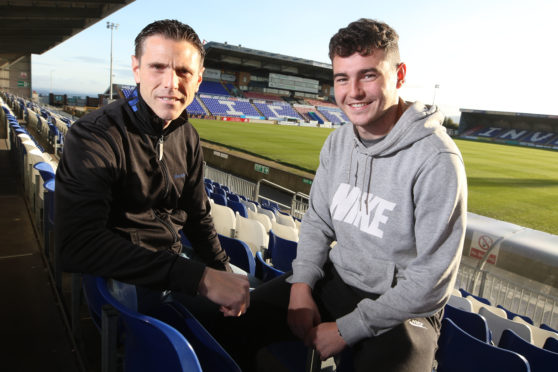 Different generations, same goal.
Richard and Gabriel Hastings, uncle and nephew, have both tasted success at Caley Thistle.
Richard, who made more than 300 appearances for the club across two spells, won two promotions and played in some of the club's biggest games coming through the leagues. Gabriel has won a league title with the Caley Jags' under-18s and is forging his own route in professional football.
Their paths are obviously linked personally but are entwined in a professional capacity too. Retired left-back Richard was Gabriel's youth coach at under-17 level and as a young full-back himself, has a useful sounding board.
"He had such a long career and that's what I'm hoping for," Gabriel says. "He's got experience and as a young player coming through, I can use that to my advantage. He moves about quite a bit too – going abroad and playing football, that would be ideal.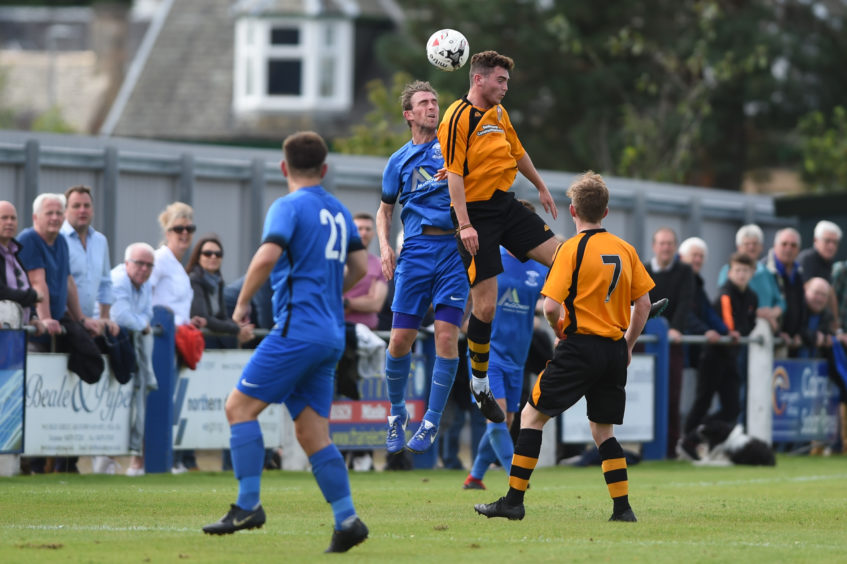 "Richard was my coach at under-17s for two years. He was pretty good for developing my knowledge on the defensive side of the game. We went through that season pretty much unbeaten and won the league."
Hastings senior played in the infamous 3-1 Scottish Cup win against Celtic and two wins over Rangers at Ibrox. He has also played in Austria and the Netherlands, drawing on his playing experiences as he gets his teeth into coaching.
"Being family makes it easier and I've always said to any of the boys I've coached, I'm only a phone call away," Richard adds. "As his uncle, it's really easy, even if it's just off-field matters. It helps having been through things myself – it's not always smooth sailing as a footballer.
"It's being a sounding board at times. He's carving out his own career and he knows I'm always here if he needs me. I let him crack on and do his own thing.
"It's quite bizarre how he's managed to come through the same system and been able to play on the same pitch. I'm proud of him and what he's doing. Playing full-back as well, I've been able to relay things, what he needs to know, what his passing options are etc. He can relate to it."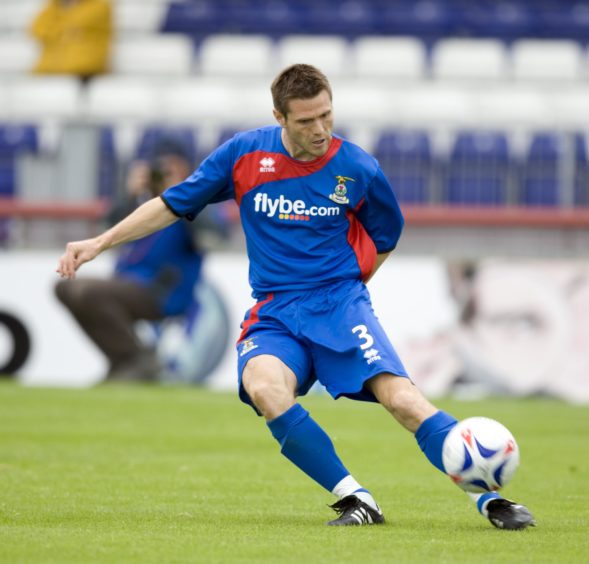 Family connections are not uncommon at Caley Thistle. Charlie Christie, the club's current head of youth, played for both Inverness Thistle and Caledonian pre-merger and starred for the newly-formed club, years before son Ryan went on to make his own mark. Iain Polworth played for Caledonian and was signed by Sir Alex Ferguson at Aberdeen, before ending his career in the Highland League. His son Liam also came through the club's youth system before moving on to Motherwell.
Richard was playing regular football at 17 with Caley Thistle in the Third Division but his back-story has more to tell. Born to English parents in western Canada, Hastings and his two brothers returned to the United Kingdom when he was seven, settling just outside Middlesbrough before moving up to the Highlands four years later.
It was down to the diligence of Bruce Twamley, the former Ipswich Town defender who was a youth coach in the Canadian national setup, that Hastings ended up as an international player. He earned 59 caps for the Canucks, scoring his only goal in a memorable golden-goal triumph over Mexico in the 2000 Gold Cup – a tournament Canada would go on to win.
"We had some big giant-killings and that's one of the things I've taken into coaching: you don't write a game off," says Richard. "It's great having that experience. The Celtic result is obviously one of the biggest ones but winning the Gold Cup with Canada was the equivalent of winning the European Championships.
"Canada is something, the age Gabriel is at, that might be on the horizon. If you can contact the right people and are playing over here, then I don't see why not. He's a good player and just has to put himself in the shop window, see if it's something that's viable."
Gabriel is currently on loan at Highland League side Fort William, one of nine Inverness youngsters sent to the Lochaber club in what is ostensibly a way for Caley Thistle to pull together a colts team in men's football.
Fort William's plight has been well-documented but the youngsters have played their part in writing a new chapter. They ended the club's long wait for wins, first beating Nairn County in the North of Scotland Cup before turning over Clach in the league.
Perhaps their biggest result, however, came last month, in holding League 2 side Albion Rovers to a draw at Cliftonhill. The 18-year-old Hastings scored the late equaliser in the 1-1 draw, forcing a Scottish Cup replay at Claggan Park.
"It was a pretty good moment," remarks the teenager. "I felt like we were on top in the second half and kept pushing, getting corners and free-kicks. It was only a matter of time before we scored. It was a bit of relief – we would have been hard done by if we'd not got at least a draw.
"For it to be in the Scottish Cup feels good. I don't score a lot of goals and to do it against a League 2 side was great."
Richard, now an academy coach at Ross County, watched on from home. "I was watching Sky Sports News at the time and it came up (on the vidiprinter) that he got the goal. I was so pleased for him. For any young player to score in the Scottish Cup is a big achievement.
"I managed to rewind it and take a picture for him. My own kids took a video and sent it to him. It's like getting a mention in the paper, it doesn't happen too often."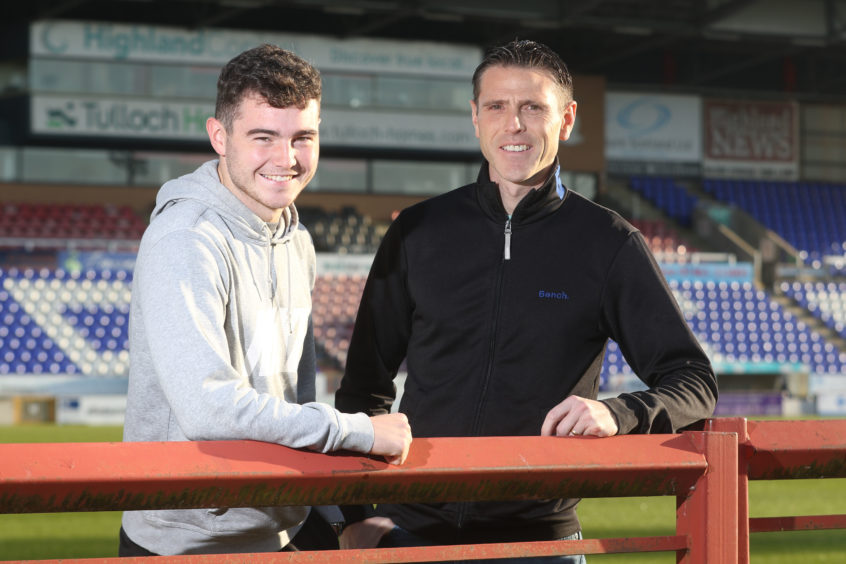 Through his father Shawn – Richard's brother – Gabriel could become the next Hastings to represent Canada. He has been raised in Inverness and attended school there, but would be open to representing his adopted nation.
His football journey, however, was set in motion in his uncle's footsteps and if Gabriel has his way, will follow a similar path.
"I went with one of my cousins to a game – I must have been six or seven – and I just remember how cool it was seeing him on the pitch. Ever since then, I've wanted to be in that position.
"I've been here (at Inverness) since I was under-13s; it's always been a goal of mine to play for the first-team. I'm still striving for that and hopefully this Fort William move can help make it a reality."