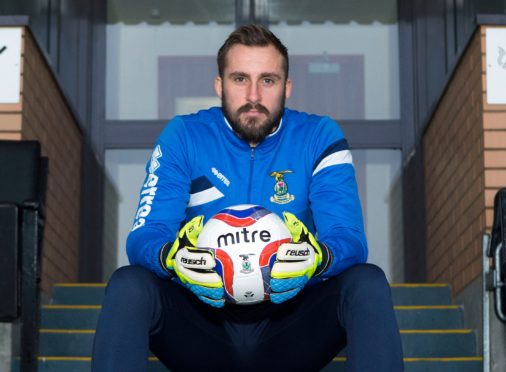 Dean Brill has had a hard time processing the emotions of this year.
The high of winning a league title with Leyton Orient, securing their return to the Football League, was quickly shattered.
Justin Edinburgh, the man who had brought the players together, had been the central figure to their success, passed suddenly on June 3. He went into cardiac arrest and was hospitalised for five days before losing his life. The O's had attained promotion less than six weeks earlier.
Former Caley Thistle goalkeeper Brill, skipper Jobi McAnuff and a select few others rallied together. Most of the squad was on holiday, spread across the world at the end of a exhausting season.
"The elation of winning the league puts you on cloud nine," he said. "Then that is like a hammer-blow that knocks you off it. It's unprecedented, you don't know how to react."
English football was in shock that a former Premier League footballer, still young and healthy at 49, had died. A club that endured its share of turmoil off the park had seemingly been steered into the right direction by an engaging, charismatic figurehead.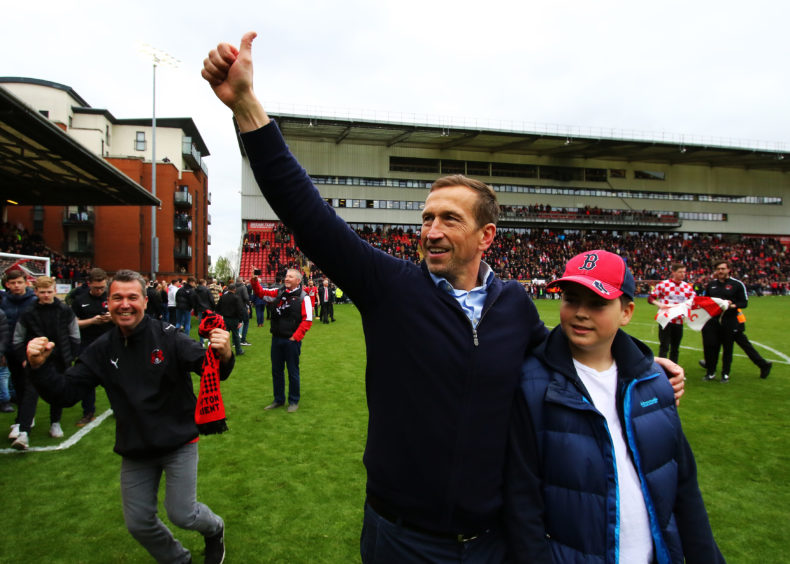 "We were hoping, as he was a young man and vibrant – we'd only been together the week before – that he would be fine," said Brill. "When the news came, it was on my wedding anniversary. (His son) George was only a couple of months old and we were getting ready to go out for the first time without the kids. Then I got the call. There's a severe shock and you think it's not happening.
"There was probably a week where it hit me badly. It's the same as any grief, where you have to move on as you have stuff to do. But you feel it dragging you back; you feel guilty for getting on with life."
In adversity and unexpected traumatic circumstances, the players took solace in those closest to them. Brill, 34, has a young daughter in Rosie, who was born during his time in Inverness. His wife Rachel proved an invaluable ally in getting through the darkest of emotions.
"Justin created such a family club. My missus was in shock and because she was invested too, we were able to speak about it. At Christmas and Easter, he would bring advent calendars and Easter eggs to the game for the kids. To have Rachel feeling the same sort of things helped.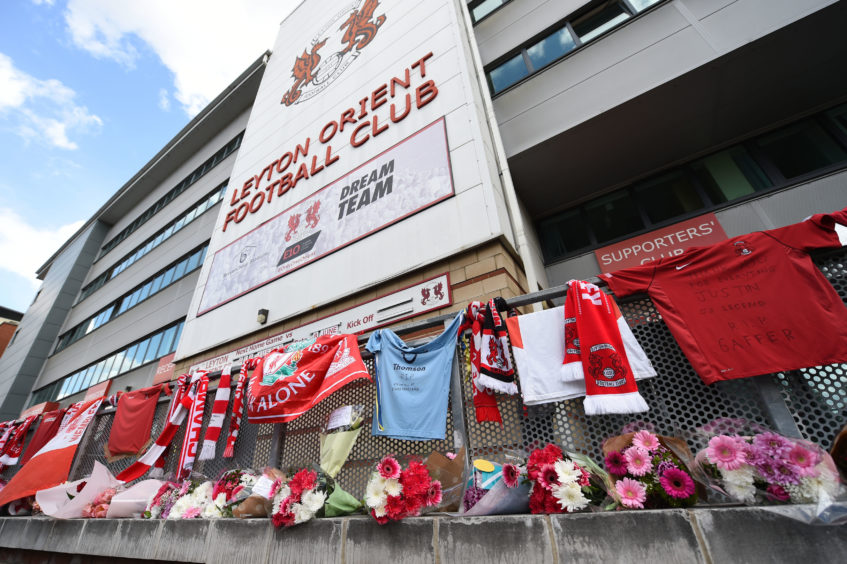 "I have been lucky not to have suffered with any mental illness but grief hits you in different ways. There were a few times when I'd go for a run and have to stop myself; people can isolate themselves and it can be hard to be at one with your thoughts.
"Being around the boys helped. We had a conference call with the director of football to announce it – people were all over the world on holiday. The ones that were here went to the stadium to be together.
"We have a WhatsApp group and boys were putting messages in; 'how're you feeling?', 'I'm having a bad day' and that was the biggest thing to help me."
Life had to go on for those players and for the football club. Their return to League 2 has been patchy and inconsistent – they are six points above the relegation places – and Edinburgh's replacement Carl Fletcher was sacked after just five games in charge.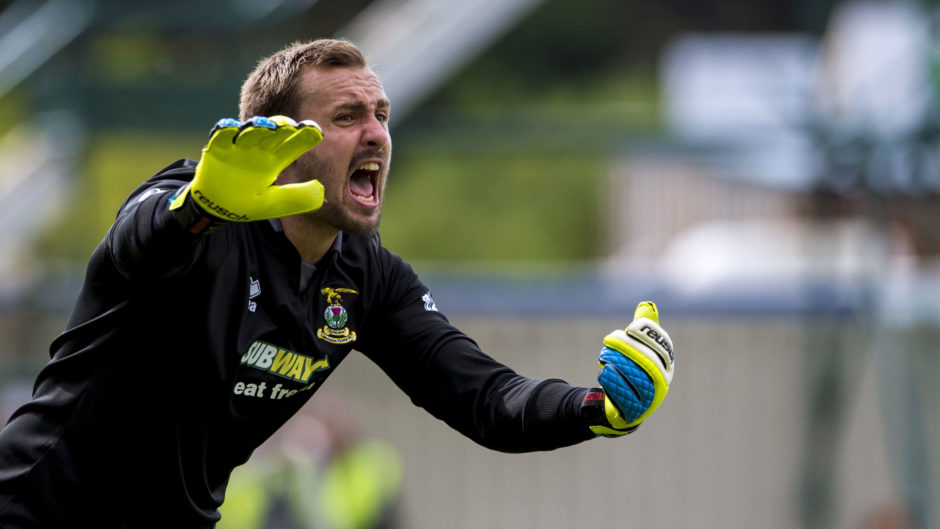 Ross Embleton is in caretaker charge and Brill, who is also on the club's coaching staff, have had to regroup again.
"We've had a really indifferent start to the season. You can only think about what it would be like if we had the manager that got us all together as a group.
"I don't think you can put a time limit on it (the grief). We still refer to Justin. Martin Ling, our director of football, talked about trying to live through his mantra. We do try to ask ourselves, when times get tough, what would he want us to do? If you can refer to that mindset of what he would expect, that's positive.
"I think you have to get on with it – as long as you don't forget what got us here."