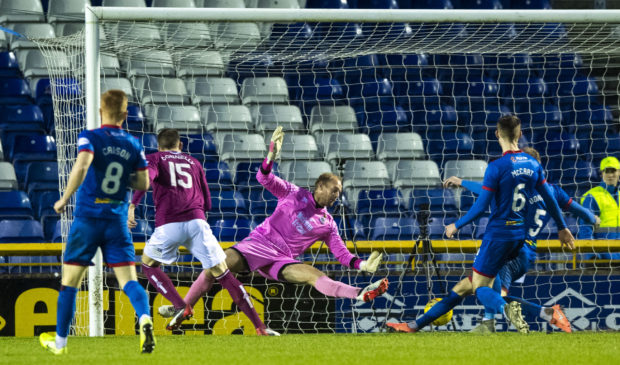 It is hard to come up with any redeeming features about Caley Thistle's performance against Arbroath on Saturday.
I was surprised about the way the game panned out as I had arrived fancying my team's chances of winning after some good recent home wins. Surely, they would also want to make amends for a rather woeful performance at Gayfield in November? That's not the way it worked out, and it was a painful afternoon for the home team's fans who had to endure watching a pretty poor performance.
We could all disagree with some of the referee's decisions – in what game is that not the case? Some might blame a rather heavy pitch but I think we just have to accept that on the day we were just not good enough.
Arbroath may largely be a part-time team but you would not have known that on Saturday as they looked just as strong and fit as Inverness.
The Red Lichties plan worked beautifully. They looked dangerous on the counter attack and could very easily have matched their recent 3-0 win over Inverness.
At the other end of the pitch nothing was going right for the home team.
The manager was clearly very angry with what he had seen and it will be interesting to see how the players respond.
Some might still be quite unhappy and it will be interesting to see if it leads to a positive reaction at Dundee on Saturday.