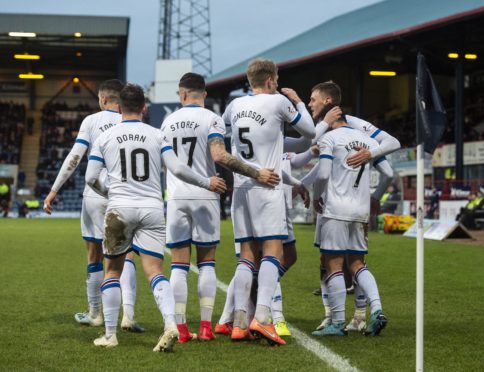 I did wonder how the team would respond after some of the manager's comments following the Arbroath debacle, but it seemed that John Robertson's verbal kick up the backside had the desired effect.
There were certainly some changes to the Inverness line-up and that would have surprised nobody who saw what had gone before.
Indeed, I suspect the manager might have made more if he could have, but he will feel that the decisions he made were thoroughly justified as he watched his team race into a two-goal lead before the game was 25 minutes old. They were good goals too.
It was hardly a surprise this week to hear that if Caley Thistle are to sign anybody during the current transfer window then they will need to ship somebody out first.
Interesting as well to hear that talks are under way with some of the players who are out of contract at the end of the season. I would be surprised if any of them are signing on the dotted line right now with the kind of money that Inverness will be able to offer.
Indeed, whatever happens regarding promotion at the end of the season, I suspect that the team that lines up at the start of next season will be very different
It's a home game against Queen of the South next and on the basis of the last two Saturdays it is hard to know what kind of Caley Thistle performance we can expect.