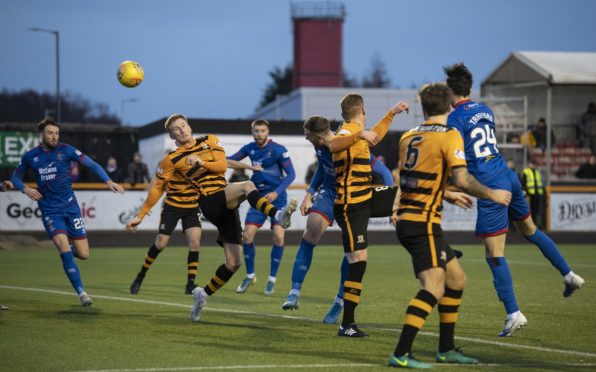 I wouldn't imagine there were too many neutrals in the crowd of 590 at the Indodrill on Saturday, but any that were there would have loved this game with its twists and turns.
For fans of Alloa and Caley Thistle, though, it was more of an emotional roller coaster as their hopes of victory fluctuated wildly as the afternoon progressed.
However, it is Inverness that find themselves in the fifth round of the Scottish Cup and while on one hand I could express disappointment that they couldn't hold on to a lead twice in this cup tie, it is also fair to say that heads didn't go down and they showed enough determination to eventually win.
Despite not having played for two weeks, there has still been much happening at the club in the January transfer window.
Mitch Curry returned to Middlesbrough and Coll Donaldson is off to Ross County. There are also suggestions of interest in Shaun Rooney and Jamie McCart from St Johnstone.
Lewis Toshney has arrived to bolster the defence and Shane Sutherland will become the latest in a long list of players who have returned to this club when he arrives in time for next season.
The window is nowhere near ready to close yet and plenty more could happen in the next 10 days.
I just hope we have no last-minute departures like last year when George Oakley left for Hamilton.