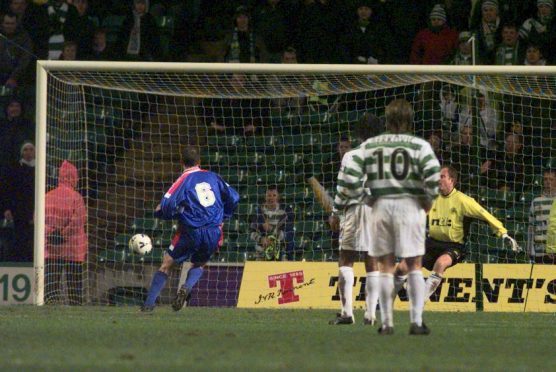 Paul Sheerin did not realise the magnitude of Caley Thistle's Scottish Cup upset over Celtic until the morning after.
Midfielder Sheerin scored the final goal from the spot in the Caley Jags' infamous 3-1 triumph at Parkhead and it was only when he went for the morning papers that the resonance dawned on him.
Sheerin said: "Obviously there's elation at winning the game; people always say to me is that the biggest game you've played in? It was the most shocking game I played in.
"We never won anything from the game – yes we got plaudits from it. You see that picture of me a lot after I scored the penalty when Scottish Cup weekend comes up. We'd won the game and were through to the next round of the cup.
"It didn't hit me until I went for the papers the next morning. I lived out along Dores Road and went to the village paper shop and greeted the woman in there with the niceties, as you do.
"She said to me 'you better buy every paper this morning, because you're all over them'. It was front page, back page; that was when it hit me and resonated just how much of a shock it was.
"It wasn't just nationwide, it was worldwide that people picked up on it. We certainly lived off it for too long that season."
Sheerin also set up the opener for Barry Wilson, who returned the favour by winning the penalty he scored from.
There were already murmurings of discontent at Celtic prior to the game but the defeat proved to be the final nail in the coffin of manager John Barnes.
Sheerin added: "It is just a game football to us as players. It was a nothing-to-lose attitude for us. It was probably more than a couple of days it was spoken about and unfortunately John Barnes lost his job on the back of it. It wasn't ideal but that continues it a bit longer.
"It makes it more recognisable for the shock that it was."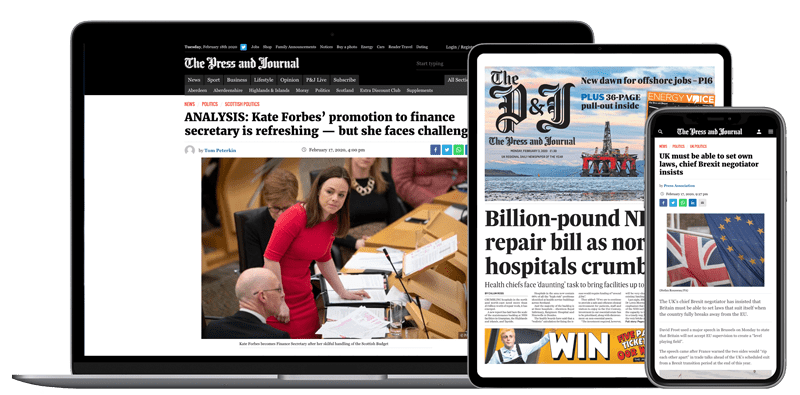 Help support quality local journalism … become a digital subscriber to The Press and Journal
For as little as £5.99 a month you can access all of our content, including Premium articles.
Subscribe