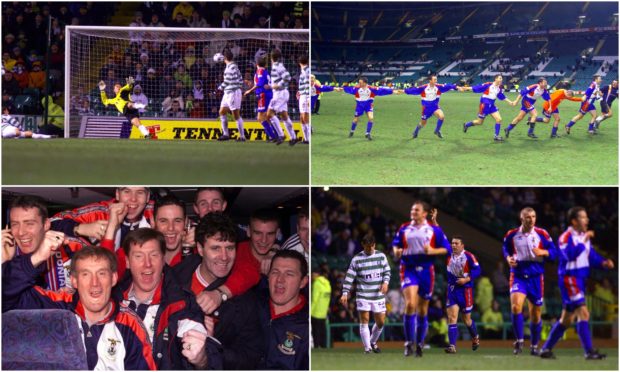 February 8, 2000 is a date that will be forever chiselled into the cornerstone of Inverness Caledonian Thistle FC.
It was the day that the club truly arrived in Scottish football.
Prior to that, few people outside of the Highlands knew all that much about Caley Thistle, aside from the fact that its long and unusual name – the result of the amalgamation of two bitter Highland League rivals – was a bit of a mouthful.
Being pitted against Celtic, one of Scottish football's two true giants, in the Scottish Cup third round was in the eyes of many, the chance for a good payday for the club and for the players to play in a big stadium.
While it's true that the backroom staff were doing somersaults behind the scenes after being handed the trip to Glasgow, it's fair to say that there was a quiet confidence coming from within the squad.
That confidence stemmed from manager Steve Paterson.
"I was optimistic," Paterson said. "I knew I had a good a team that had a lot of will to win and not much fear factor about them.
"We went down to Glasgow with a lot of confidence and the way the whole game played out, it wasn't a massive surprise to me."
By kick-off, the manager's belief had been transferred to his players and in the early stages, there were few signs of nerves from the Highlanders.
Lining up in a 4-4-2 formation, Jim Calder was the man between the sticks.
Bobby Mann and Richard Hastings were in the heart of the Inverness defence, with Mike Teasdale at right back and Stuart Golabek at left.
Mark McCulloch was deployed as a defensive midfielder and in front of him was Charlie Christie, with Ross Tokely and Paul Sheerin on either side of him.
Dennis Wyness played behind Barry Wilson up front.
Predominantly a winger, Wilson was in a rich vein of scoring form as a striker and Paterson hoped to use his pace to exploit Celtic's defence.
After surviving a few skirmishes, it was Caley Thistle who drew first blood with 16 minutes on the clock.
A quick free kick on the halfway line from Golabek released Sheerin down the left.
He took a touch to control and spotted Barry Wilson running across goal.
Wilson recalled: "Paul wasn't the quickest so you knew he wasn't going to run with it down the line.
"It was just a case of touch and deliver, so I made a near post run and managed to get a glancing header on it."
If the goal stunned Celtic, they didn't let it show. They equalised within 60 seconds.
Mark Burchill's attempted pass was cut out by Bobby Mann, but the ball bobbled favourably back to the young striker and he fired it past Jim Calder.
As it happened, that turned out to be one of the only bits of good fortune Celtic had on the night.
But in the immediate aftermath of the equaliser, they looked like they were going to grab the game by the scruff of the neck.
The dangerous Mark Viduka, who had settled into a run of scoring form in between bouts of throwing his toys out of the pram, was causing Caley Thistle problems.
He managed to wriggle free of the defence and round Calder but ICT's young defender Richard Hastings rushed back to make a goal-saving block.
Hastings said: "So often you see a team take a shock lead and if the bigger teams gets the goal straight back, they'll get a second and a third and the game will be done.
"For them to score straight away, it could have easily gone a different way.
"But instead we were able to get back in front and we wanted to show them what we were made of."
Celtic might have thought they had dodged a bullet when Gould stopped a point-blank range header from Teasdale, but worse was to follow on 24 minutes.
Sheerin's corner was headed towards goal by Mann and Celtic playmaker Lubomir Moravcik stuck out a leg and diverted the ball past his own keeper.
Officially, it went down as an own goal but for everyone associated with Caley Thistle, it will always be Bobby's goal.
"If Bobby says it's his goal that's good enough for me," Wilson laughed.
"He's got a good header on it, and it's going on target so I always thought that.
"Plus he's bigger than me so I wouldn't argue with him!"
The 4,000 visiting supporters from Inverness were on cloud nine and their team repelled a series of attacks as Celtic flooded forward in search of an equaliser.
Wilson said: "We had a lot of hanging on to do between going 2-1 up and half-time.
"Celtic dominated the game and Jim Calder made some really, really good saves."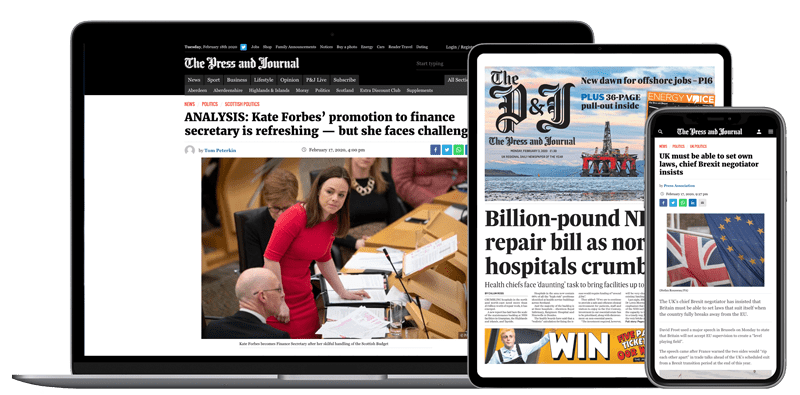 Help support quality local journalism … become a digital subscriber to The Press and Journal
For as little as £5.99 a month you can access all of our content, including Premium articles.
Subscribe