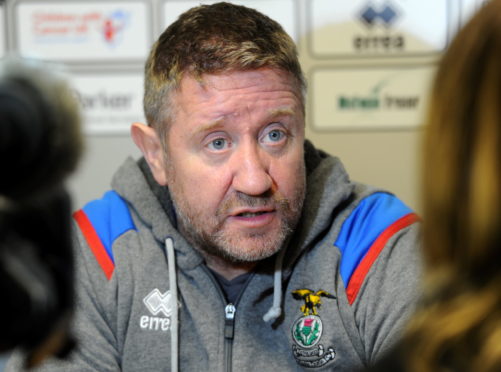 John Robertson showed Caley Thistle's players footage of Liverpool's youths humbling Shrewsbury Town in the FA Cup as prelude to today's tricky Challenge Cup semi-final clash.
The Championship promotion challengers will play host to a Rangers Colts team most outsiders would expect to be brushed aside in the Highlands.
But as a measure of Robertson's caution and respect for the opposition, he revealed he had dedicated more scouting and screen time to this match than almost any other this season.
League One Shrewsbury's men were beaten 1-0 by a callow Anfield contingent averaging 19 years of age.
The Rangers team heading north – the first Colts' side to make it to the quarter and semi-finals of the competition – could be even less experienced.
But Robertson warned: "This represents a very unusual challenge for us in respect of the fact we'll be up against players we haven't come up against all season.
"We know a fair bit about them, despite the fact they are mostly youth and development players.
"They are internationals – all quality players – but the X factor is just who will play on Sunday.
"They have an under-18 team, a development team and they have over-age players to add to the mix, so being honest we're not 100 per cent sure what the make-up of their team will be.
"They can bring in guys like Jack Hastie and Josh McPake from the older squads. They have the likes of Nathan Patterson and James Maxwell who are good players, Jamie Barjonas, Cammy Palmer, who has been out on loan.
"The keeper Kieran Wright could potentially play for Alloa on Friday and Rangers on Sunday, such are the rules.
"We have a fair idea of a lot of them and we've done our due diligence.
"We've looked at footage from the Wrexham game in the last round. We had a scout at the Glasgow Cup game against Clyde last week and at the Celtic Glasgow Cup game.
"We also watched the full highlights of their Atletico Madrid game, just to try to put faces to names and styles to players.
"It is unusual to be playing a team we don't know a great deal about, generally, in terms of who will turn up, but we've given ourselves every opportunity to take in these matches and show the players the style Rangers will play.
"They won't change – they pass the ball out from the back, move it well and move it quickly. We have to prepare for that.
"The biggest warning I've given my players – and we've shown them footage of that – is Liverpool against Shrewsbury in the FA Cup.
"Shrewsbury came, I think, with the attitude they would over-run Liverpool's young lads and they didn't.
"Liverpool passed through them and over them and around them, and eventually won the game quite comfortably.
"That's the warnings that are there.
"If we're not at it 100 per cent then this team can cause us major problems.
"They're in the semi-final on merit and we've given them, probably, even more research and respect for this game than any other, because of the unknown element."
In his favour, Robertson has close to a fully fit squad to choose from, with one undisclosed injury doubt.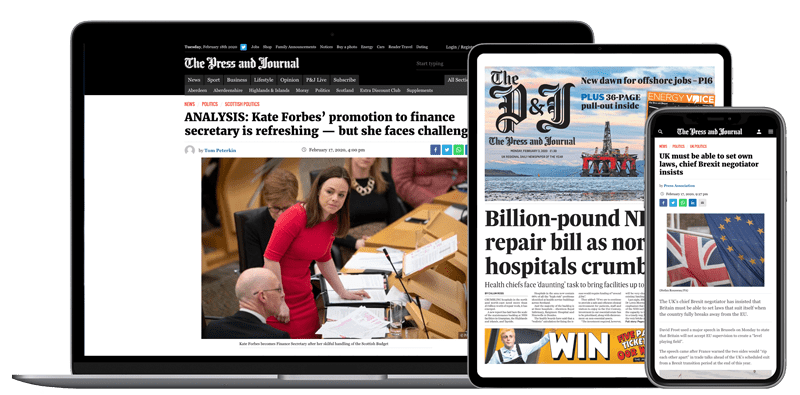 Help support quality local journalism … become a digital subscriber to The Press and Journal
For as little as £5.99 a month you can access all of our content, including Premium articles.
Subscribe